Ayesha Curry Stuns in Magazine Photo Shoot in Deep Red & Printed Outfits with Bantu Knots Hair
Ayesha Curry, the wife of NBA and Golden State Warriors star Steph Curry, graced "Sweet July" magazine's cover page, stunning in deep red and printed outfits. 
Ayesha Curry is on the cover of  her magazine Sweet July's holiday issue and did so in grand style with her stylish outfits. Ayesha took to her Instagram page to share the cover pictures with her fans. One post showed her in a deep red gown that featured an open shoulder.
She leaned on to a table covered with a white table cloth. On the table were two candle stands, an egg in a white cup, and some fruits. Ayesha, who held one of the fruits as she stared at the camera, also rocked a beautiful Bantu knots hairstyle.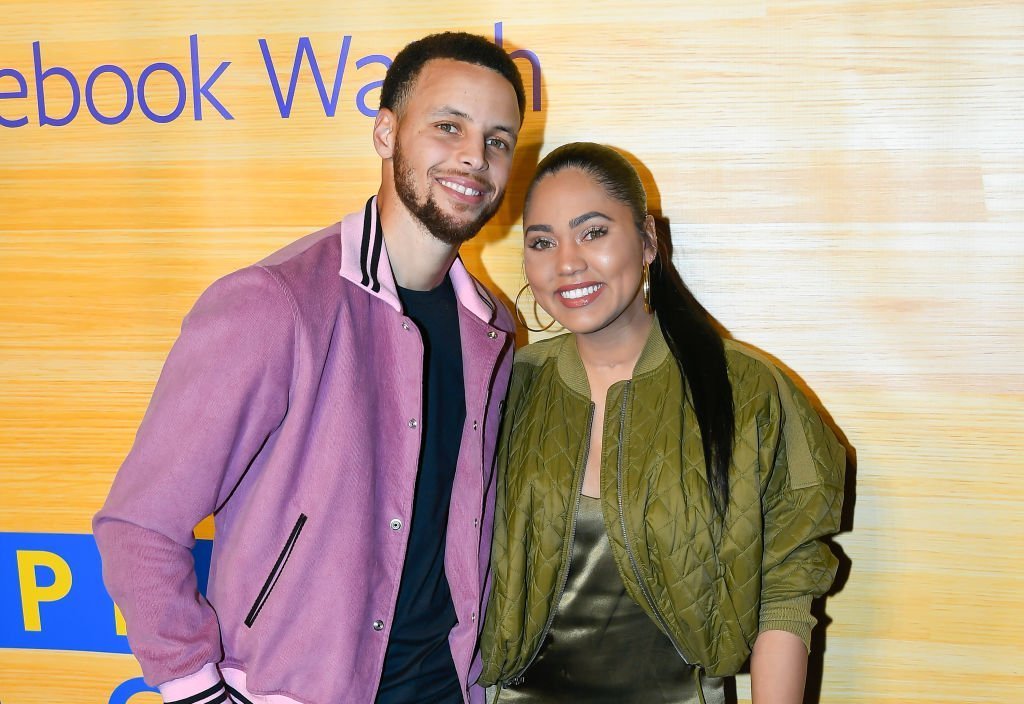 In the caption to the post, Ayesha noted that the past seven months gave everyone the opportunity to do anything - look at themselves, their innermost feelings, profound thoughts, hopes, dreams, fears, and doubts. She continued, writing: 
"With the holidays near but amid uncertainty, I want to encourage everyone to be still and present as best you can..."
Ayesha also advised her fans to live healthily and well and try to enjoy the current slowness of life. She concluded by saying the holiday issue of Sweet July is a dream for her, hoping her fans will also get to enjoy it. 
In a second post, Ayesha shared another picture from her cover photoshoot. This time, she wore a printed dress and flaunted her Bantu knots. One long strand of her hair ran down to her chest in the snapshot. 
In the caption to the post, Ayesha noted that pressure makes diamonds, while Black girls make magic, a caption that warmed the hearts of most of her fans that commented on the post. 
Last year she told Insider about some of her skincare tips for keeping hormonal acne at bay.
The new hairdo Ayesha wore for her Sweet July cover shoot is different from the blonde hair she rocked recently. No one saw Ayesha's blonde hairstyle coming, and while many of her fans loved it, some people were quick to troll. 
However, her husband, Steph Curry, came to her defense in the comment section of a post showing off her new locks, telling her she is beautiful and should not allow anyone to tell her anything different. 
The gesture by Steph in defense of his wife showed the sweet bond they share. The couple is parents to three kids, daughter Riley and Ryan, and son Canon, who they have enjoyed spending more time with amid quarantine. 
Also during quarantine, Steph has shown that he is just as good a teacher as he is a basketballer as he stepped in to teach the kids at home. It is something Ayesha is comfortable with, as she noted that she birthed the kids. Hence, she is satisfied if her husband births their education. 
Ayesha is a television personality, entrepreneur, and cookbook author. Besides being skilled in the kitchen, she also has a great skincare routine, which she usually shares with fans. 
Last year, she told Insider about some of her skincare tips for keeping hormonal acne at bay, recommending the Obagi CLENZIderm facial cleanser, regular HydraFacial treatments, and incorporation of facial rollers into one's routine. 
Ayesha also underwent a 35-pound weight loss recently and shared her daily diet with fans. She revealed that working out is also a major part of her daily routine and became important to her over time. 
Ayesha is a beautiful woman, loving mother and wife, career woman, fashion and fitness role model, and so much more. With all of these rolled into one, one can say she is the complete package. Steph Curry certainly agrees.