'House of Payne' Star Lance Gross Poses with His Wife & Their 2 Kids at a Pumpkin Patch
Lance Gross and his family were in high spirits for Halloween as they spent quality family time in a pumpkin patch and fans couldn't get enough of their cuteness.
Lance Gross rose to fame with his role as Calvin Payne on Tyler Perry's sitcom, "House of Payne." The 39-year-old is also a father who finds time for his family. He recently shared adorable pictures of his family's adventure on Instagram and fans had plenty to say.
The first picture he uploaded captured the actor posing with his wife and two kids in a field and by their feet were pumpkins. They were all dressed casually with Lance in an all-black ensemble while his wife and kids wore colorful outfits.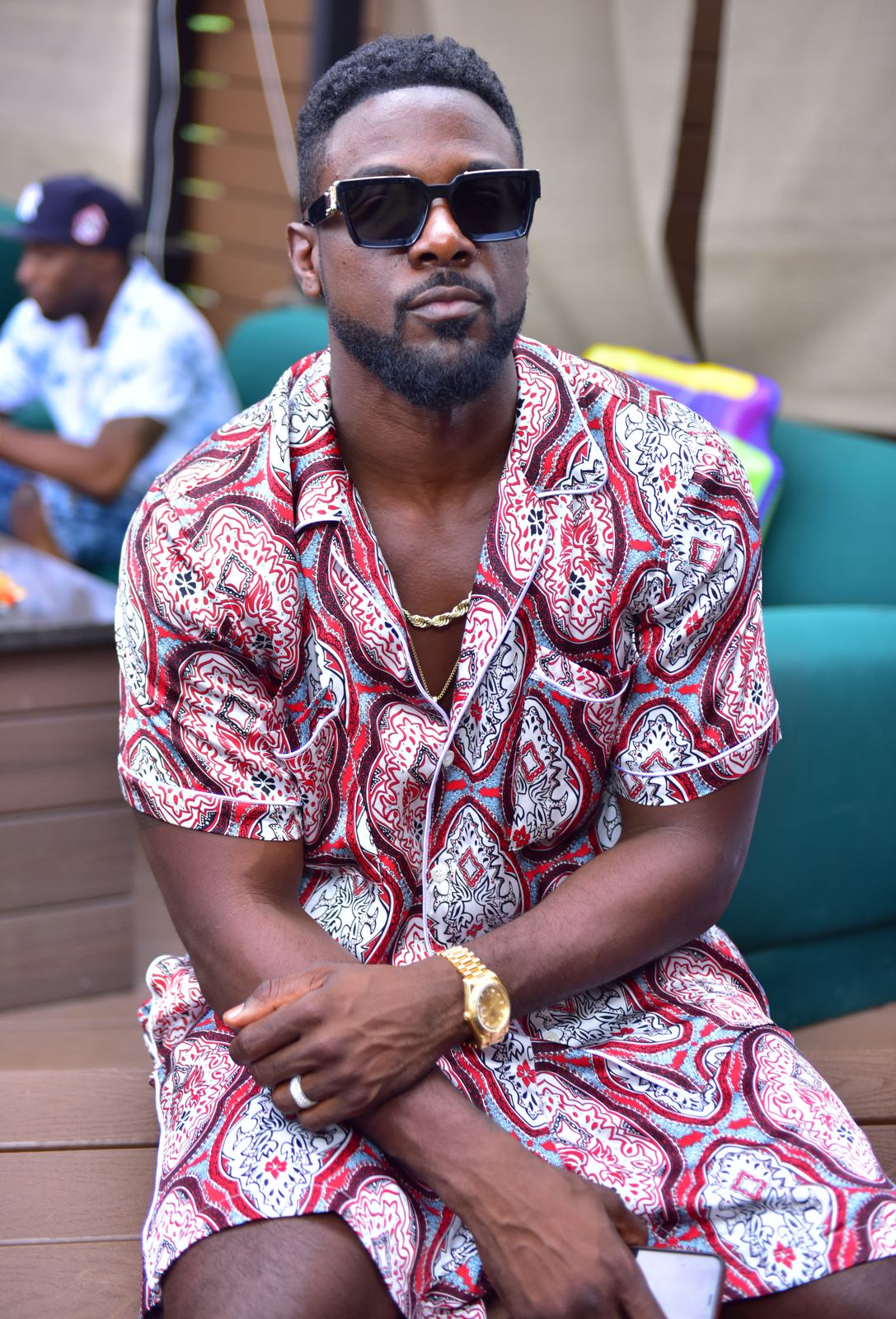 The next picture showed his son Lennon in a yellow and pink tracksuit. The little boy posed with a big smile for the camera while sitting on a hay patch with a pumpkin by his side. The proud dad captioned the post with the words:
"LL KOOL G."
Both posts received tons of love from fans who flooded the comment section with their love for the family. Many gushed over his adorable kids while others applauded the chemistry between the couple. 
In 2019, Gross revealed that he gave up a role because he wanted to witness his daughter's birth.
Lance and his wife, Rebecca are one of the sweetest Black celebrity couples who tied the knot in 2015, a year after they welcomed their daughter Berkeley, then their son in 2018.
With the hectic work schedule that sometimes requires them to travel, the Gross family remains strong by ensuring they spend enough time together. In 2019, Gross revealed that he gave up a role because he wanted to witness his daughter's birth.
The couple announced they were expecting their second child with an Easter-themed family picture on Instagram. The shot captured Lance, Rebecca, and Berkeley with someone dressed in an Easter Bunny costume.
Their son was born two days after the actor's birthday and Gross happily shared the news with fans on Instagram with a picture showing his son's name, birth date, and time of arrival.
Gross has openly shared his big moments with fans including his wedding with Rebecca which was a beautiful ceremony in L.A. According to sources, the couple was happy with the turnout.
The chemistry between the pair can easily be spotted on Lance and Rebecca's Instagram which are filled with pictures of the pair's adventures, trips, family time, and PDA-filled moments. No matter the time or place, the Gross family's joy can always be seen.