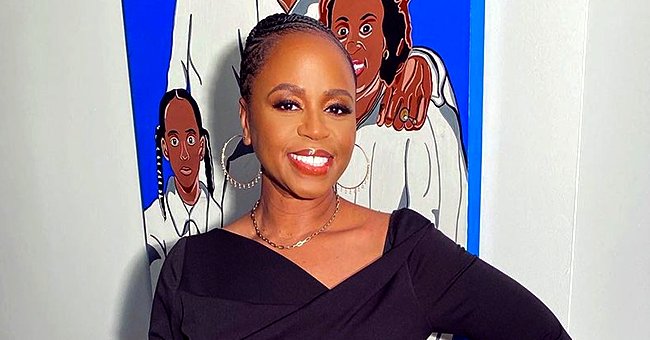 Instagram/bosslady_ent
Snoop Dogg's Wife Shante Praised for Noticeable Weight Loss as She Dances in Leggings (Video)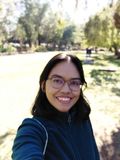 Iconic rapper Snoop Dogg's wife, Shante Broadus, recently earned praises from fans for her noticeable weight loss as she showed off her dance moves in leggings.
Shante Broadus, the wife of "Drop it Like its Hot" rapper Snoop Dogg, has been dazzling fans with her incredible weight loss, as evidenced in an Instagram video she posted on October 28.
The 48-year-old entrepreneur is shown in the video dancing to the tune of R&B singer Chris Brown's song "Water." She was seen busting a move at the Boss Lady Entertainment studio.
WEIGHT DROPPING OFF
Broadus looked gorgeous in an oversized white shirt and a pair of black leggings and cool sneakers. Many eagle-eyed fans noticed remarkable changes in her body too.
One of the fans who flocked to the comment section wrote that she could definitely see her weight dropping off and capped the comment with a heart-eyes emoji. Another one noted that Broadus danced her way to achieve her body goal.
A male fan admired the fact that Broadus made her weight loss routine easy. He shared, "[Hard] work has paid off, you make it look easy. Love it."
SHANTE LOOKING GREAT
More fans expressed admiration for Snoop Dogg's wife's body progress. One female fan, who seems to have been closely following Broadus, asked the entrepreneur what her secrets and methods were.
The fan shared that she has struggled with her own weight because nothing worked for her and that she did not have a support group. Another fan said:
"You look great...I can see the weight loss."
With his wife's latest physical transformation, Snoop Dogg is proud that Broadus, with whom he tied the knot in 1997, has been taking steps towards a healthy lifestyle.
UPS AND DOWNS IN MARRIAGE
Snoop Dogg has had rough patches in his marriage with Broadus, who happened to be his high school sweetheart. The rapper, who was accused of cheating, filed for divorce in 2004, but they reconciled in 2008.
Snoop Dogg does not want another divorce to happen again and will never separate from his loving wife.

One Instagram user praised Shante Broadus for her amazing weight loss. | Photo: instagram.com/bosslady_ent
After they renewed their marriage vows in 2008, Broadus and Snoop Dogg's bond has been stronger than ever. Their relationship has been an example of a long-lasting love.
In a previous interview with MTV, Snoop Dogg shared that there are times that situations become cloudy. But with God's guidance, he realized that he needed his wife and children in his life.
Snoop Dogg does not want another divorce to happen again and will never separate from his loving wife. Though he made a mistake, the rapper is getting things right this time.

Another Instagram fan noted the changes of Shante Broadus' body in the video. | Photo: ​www.instagram.com/bosslady_ent
Recently, Snoop Dogg celebrated his birthday with love and positive energy. To mark his 49th birthday, the rapper took to Instagram to share an old picture from his childhood in 1975.
In the picture, the rapper was holding something like a piece of rolled paper while looking away from the camera. Aside from the old picture, he also shared tributes from his friends who greeted him on his birthday.
Please fill in your e-mail so we can share with you our top stories!