Snoop Dogg Celebrates His 49th Birthday with a Cute Throwback Photo and Tributes from Friends
Snoop Dogg was in a great mood as he celebrated his 49th birthday on Tuesday, October 20. To mark the occasion, the rapper took to Instagram and shared a never-before-seen photo from his childhood and some special tributes from his pals. Check them out here!
Snoop Dogg rang in his 49th birthday with positive energy and love. The "Drop It Like It's Hot" hitmaker shared a few birthday tributes from his friends along with a rare throwback photo of himself to celebrate. 
In the throwback photo, a little Snoop seems to be holding something while looking away from the camera. Not much was visible because the picture was so old it had gotten grainy with age. 
 Snoop was four years old when the photo was taken in 1975 at Long Beach, California. The rapper, who is highly active on Instagram, shared a series of photos and videos prior to posting the snap. 
The rapper's friend, former NBA star Shaquille O'Neal, was among the ones to send him a birthday wish. In a video, the basketball legend wished him a happy birthday and called him a brother. 
In another video, Ghanian actor Michael Blackson wished the rapper a happy birthday and played his hit number "What's My Name?" Dressed in a metallic blue shirt, he showed off his danced moves before walking away from the frame. 
Snoop's career was destined for success after he was discovered by Dr. Dre.
Snoop also shared a video of himself vibing inside his car while holding the steering wheel. He donned a green bucket hat and grooved to the song while everybody else outside the car also enjoyed themselves. 
His wife Shante Broadus also took to Instagram to wish him a happy birthday. Posting a throwback photo of the rapper, she dedicated a sweet message to her husband with lots of blue heart emojis.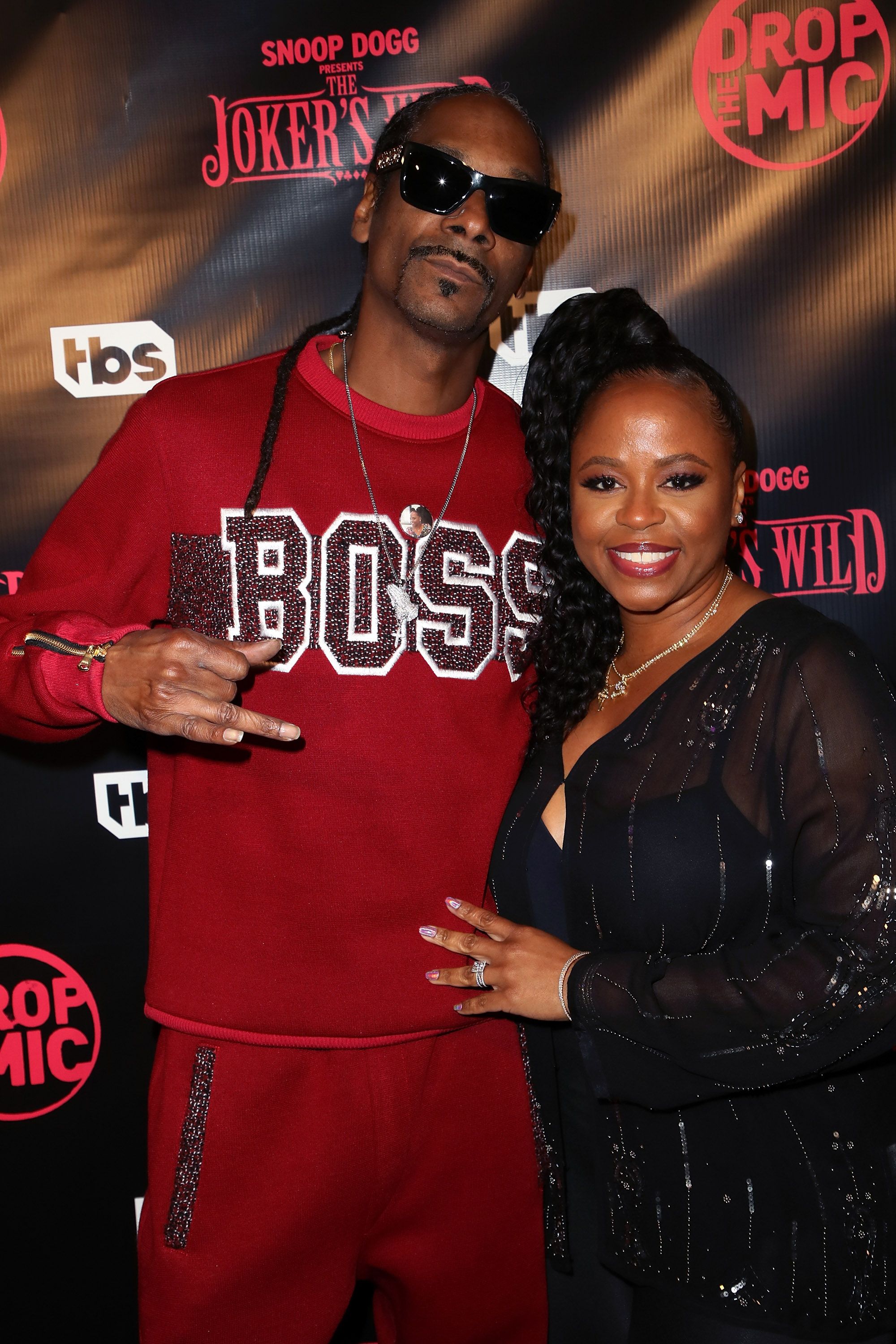 Snoop and Shante have been married since 1997. They were high school sweethearts before tying the knot.  Together, the couple raised their two sons, Corde and Cordell, and a daughter, Cori. 
Snoop, whose real name is Cordozar Calvin Broadus Jr., was born on October 20, 1971. His mother thought he looked as cute as Snoopy from the Peanuts cartoon and gave him his famous nickname. 
Snoop's career was destined for success after he was discovered by Dr. Dre. They collaborated on a song for the movie "Deep Cover" and that is how it all started. His first solo album, "Doggstyle" was produced by Dre and went on to claim the number 1 spot on Billboard's hip hop charts. 
The rapper has released 17 albums and a total of 175 singles throughout his musical career. His latest studio album titled "I Wanna Thank Me" was released on August 16, 2019