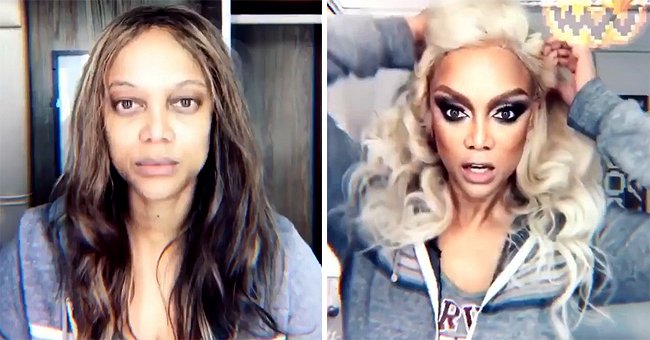 instagram.com/tyrabanks
Watch Tyra Banks' Glamorous Transformation as She Prepares Her Look for DWTS' 'Villains Night'
The "Coyote Ugly" actress had fun portraying a spooky and stylish villainous character for a Halloween-themed episode of "Dancing with the Stars," and she shared her transformation in a hilarious clip.
46-year-old model, TV host, and media personality Tyra Banks recently became the new host of ABC's dance competition series "Dancing with the Stars," and as Halloween approaches, she took part in the show's Villains Night on October 26.
Joining the show's contesters and judges, who all appeared dressed as a famous Hollywood villain, Banks hosted the Halloween episode wearing a look that she described as the "Couture Mistress of Darkness."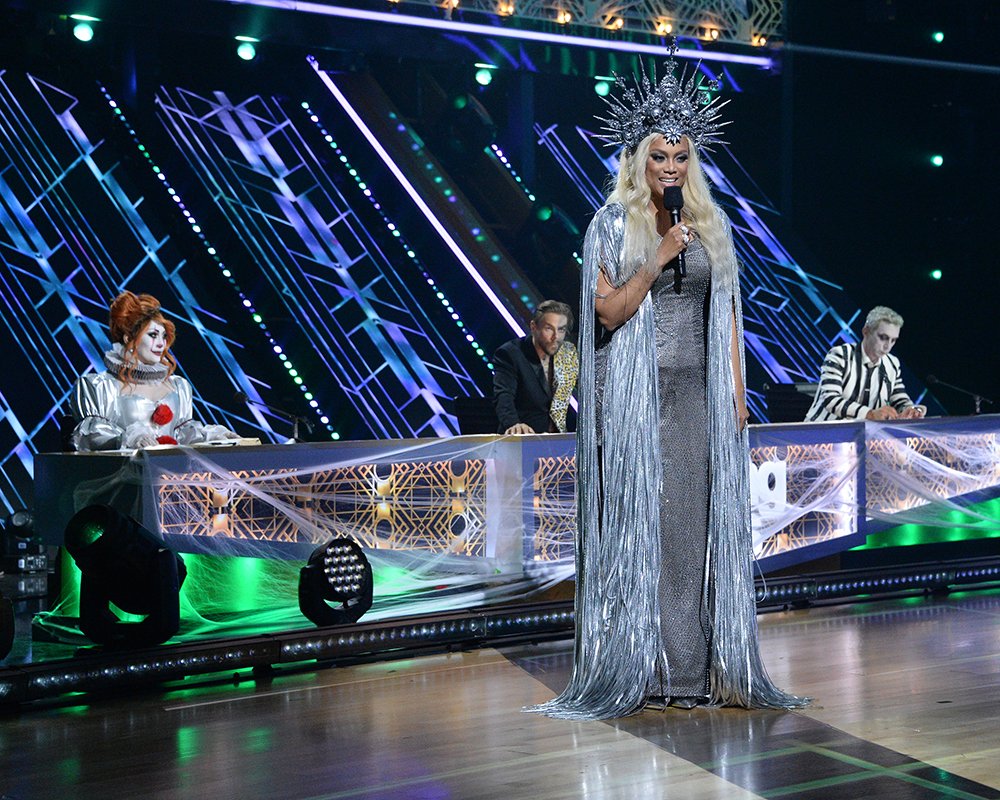 Tyra Banks photographed on stage as she hosted "Dancing with the Stars" Villains Night in October 2020. I Image: Getty Images.
A couple of days after the Villains Night episode aired, Banks took to her Instagram feed to share a playful behind-the-scenes of her makeup process to become the Couture Mistress of Darkness.
On October 28, Banks played with the site's Reels feature to create a video that sees her "magically" go from "all-natural TyTy," as she called herself, to the villainous character she assumed for the night.
The post earned Banks nearly 50.000 likes in the first 24 hours of its publication, and many impressed fans and followers took to the comments section to share their impressions about the transformation.
"Make up is miracle," wrote a user. "My god, she looks like a different woman," a second person added. "Love you with or without makeup!" exclaimed a third fan of the former "America's Next Top Model" host.
There were also other users that mocked Banks' heavily produced hair and makeup for "DWTS" Villains Night, with several people pointed out to how much she resembled RuPaul.
During each episode of "DWTS," Banks normally undergoes several quick costume changes, and the show's Villains Night was not an exception to this. And as Banks later opened up about, not everything went smoothly for her that night in this regard.
Talking to US Weekly the day after the episode aired, Banks revealed a little issue she had in the middle of one of these quick changes, when she forgot to put on her shoes, ending up wearing her "black disgusting sneakers" under her floor-length black dress for the first half of the episode.
As if that wasn't stressful enough, Banks forgot to put on her shoes for a second time for the second half of the episode, but in that case, the dress wasn't going to cover her feet completely.
Fortunately, Banks managed to run back to the dressing room to put the right shoes on just in time to walk on stage looking fabulous as usual, as if everything had gone up uneventfully.
Such incidents prove what kind of a professional Banks is when it comes to keeping up with live television, and she does it all in order to bring her influential taste in fashion into the equation for the show she is now responsible for.
Please fill in your e-mail so we can share with you our top stories!