Serena Williams Plays Tennis with Olympia as She Adorably Practices in Red Dress & Matching Bow
Serena Williams' daughter Alexis seems to be enjoying tennis, as seen in Williams' new image on her social media platform. The apple truly doesn't fall far from the tree.
The bond between a mother and a child is always fascinating to watch. It can be even more interesting when they both enjoy doing certain activities together, as is the case of Serena Williams and her daughter Alexis Olympia Ohanian Jr.
Taking to Instagram, Williams shared an adorable image of herself and Olympia hanging out on the tennis court, and the mother-daughter duo looked to be having a good time.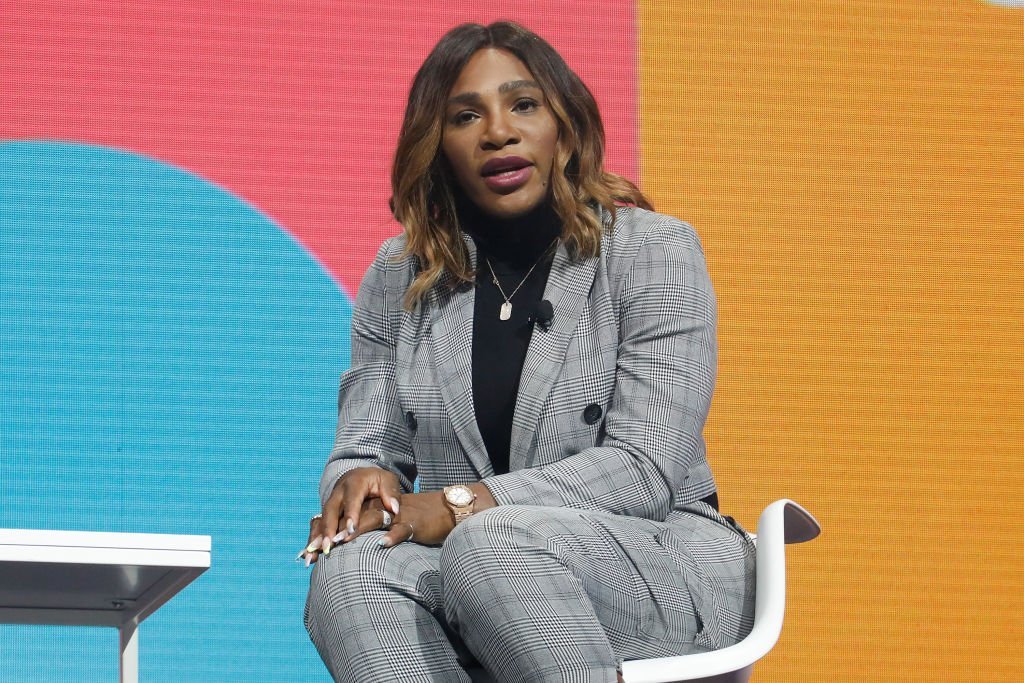 In the shared shot, Olympia held a mini black tennis racket while dolled up in a red sleeveless dress. Her outfit was accessorized with a matching red bow and white sneakers.
With her hair styled in a ponytail, the three-year-old looked interested in what she was doing as she was in the motion of swinging the racket. Captioning the image, Williams wrote:
"The adventures of Serena and Olympia continue @olympiaohanian @christopherchip @nikecourt."
On the other hand, Williams looked relaxed in her all-black outfit that consisted of tight leggings, a sleeveless top, and a face mask. She looked chill as she sat on the court in her black slippers and phone pouch hanging from her neck.
The comments section became abuzz with reactions from Williams' fans and followers, who wanted to know how well Olympia was doing on the court and if playing tennis was a hobby for the little one.
The instructor did not know she was going to be training [Williams'] daughter.
While no answers were provided to specific questions fans had, some fans were excited that Olympia was beginning to learn how to play from such a young age. It was delightful seeing Williams looking relaxed by her side, cheering her. Someone said:
"Waoh! This is a first. Serena in slippers on a tennis court!?"
Earlier in the month, Williams had intimated to her followers on Instagram that she was signing up Olympia for tennis lessons. The interesting twist to the story was that the instructor did not know she was going to be training her daughter.
Aside from tennis, Williams and Olympia also have fun moments where they get to sing and dance. Most recently, mother and daughter teamed up to sing the theme song of one of Olympia's favorite animation: "PAW Patrol."
Prior to Olympia's birth, Williams expressed that she was scared of motherhood, and although she had some self-doubts, she is now determined to do her best to ensure that her daughter has a wonderful childhood.
Williams and her husband, Reddit co-founder Alexis Ohanian, welcomed Olympia in September 2017. While they both lead busy lifestyles, the loving couple is always there for each other whenever the need arises.