Kendall Jenner Slammed after Throwing a Huge 25th Birthday Party — Here's What Netizens Had to Say
As a member of the Kardashian-Jenner clan, Kendall Jenner is no stranger to controversy and being in the public eye. Recently, she appeared to have drawn some criticism for a party.
The Halloween season is here again, and it's time for everyone to dress up as their favorite characters to mark the occasion. Model Kendal Jenner, however, might have taken things too far.
Jenner spent a significant portion of the weekend teasing her fans with her Halloween look. The model posted shots of her doing her makeup, as well as one of her fully dressed.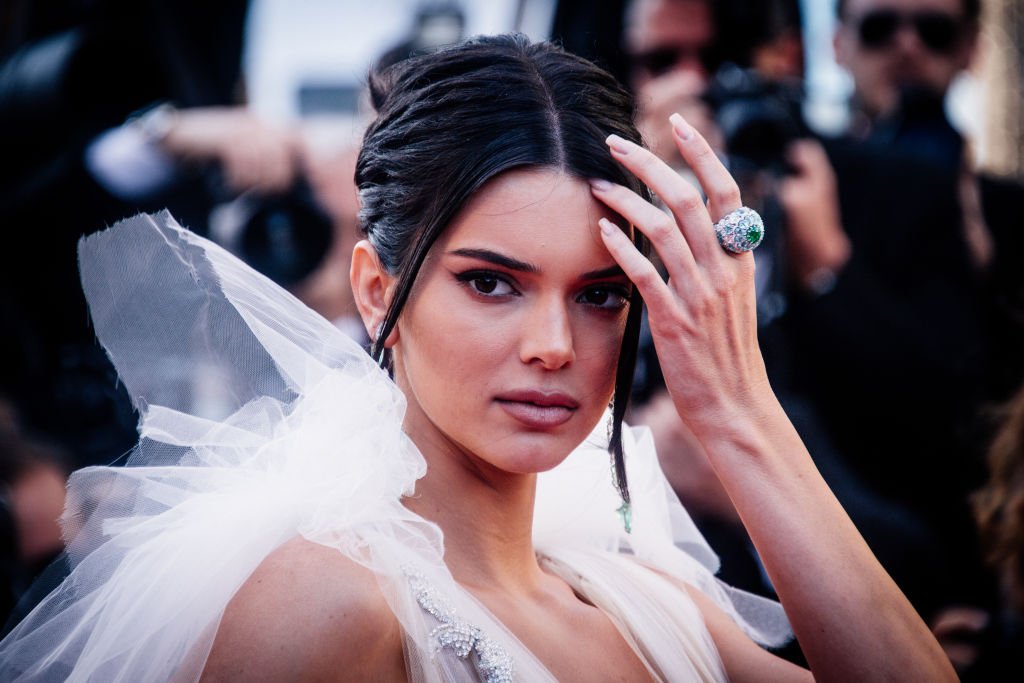 It's unclear what look Jenner was going for. While she did look strikingly similar to singer Taylor Swift with her blonde hair and leather outfit, no one seems to know.
Jenner had two things to celebrate this past week. Along with the annual Halloween tradition, the model also turned 25. Considering that it was her birthday week, it is quite understandable that Jenner would want to have something pretty lavish to celebrate.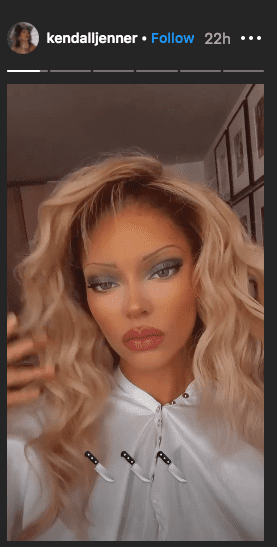 Per reports, the model hosted some of her close friends and family members at a rooftop bar to celebrate her big day – and Halloween. Jenner herself published images from the event.In an Instagram post, the model shared snaps with some of her friends – including Scott Disick and pro basketballer Devin Booker.
Even worse is the fact that Jenner's party had a "no social media" rule.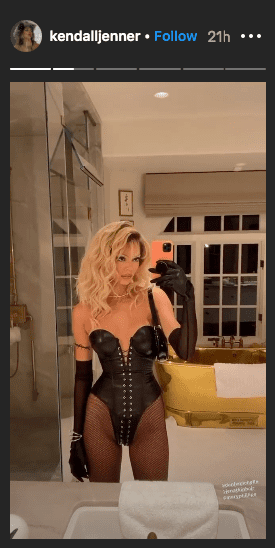 While it all seemed like harmless fun, the backlash soon began to pour. Many noted that Jenner had hosted a party with several guests amid a health crisis.
With the novel coronavirus still out there, California laws have restricted massive gatherings for now. One exasperated Twitter user complained about the disregard for the pandemic to celebrate with her friends while others couldn't do the same.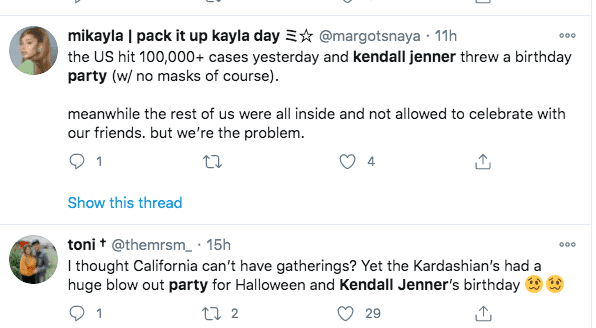 Others piled on, pointing out the hypocrisy of the fact that Jenner and her friends had a jolly time while millions of others remain at risk of the novel coronavirus.
Even worse is the fact that Jenner's party had a "no social media" rule. A Twitter user shared a photo of a card that urged people not to post pictures on social media.

This definitely looks like Jenner is trying to keep her party under wraps so that people wouldn't know about it and the health violations. The situation doesn't look pretty for Jenner at this point. For now, however, it's unclear what could happen.