See Tamron Hall's Son Moses' Cute Billy Dee Williams Transformation for Halloween
Renowned talk show host Tamron Hall delighted fans with an adorable photo of her little son Moses dressing up as acclaimed actor Billy Dee Williams during Halloween. 
On October 30, 50-year-old broadcast journalist Tamron Hall gave her fans a glimpse of her fun Halloween party, sharing a charming snap of her 1-year-old son Moses transforming into "Star Wars" actor Billy Dee Williams.
Despite her hectic schedule as a television host, Emmy-winning Hall had no problem squeezing in time to share fun moments with her son Moses, whom she shares with her husband, Steve Greener.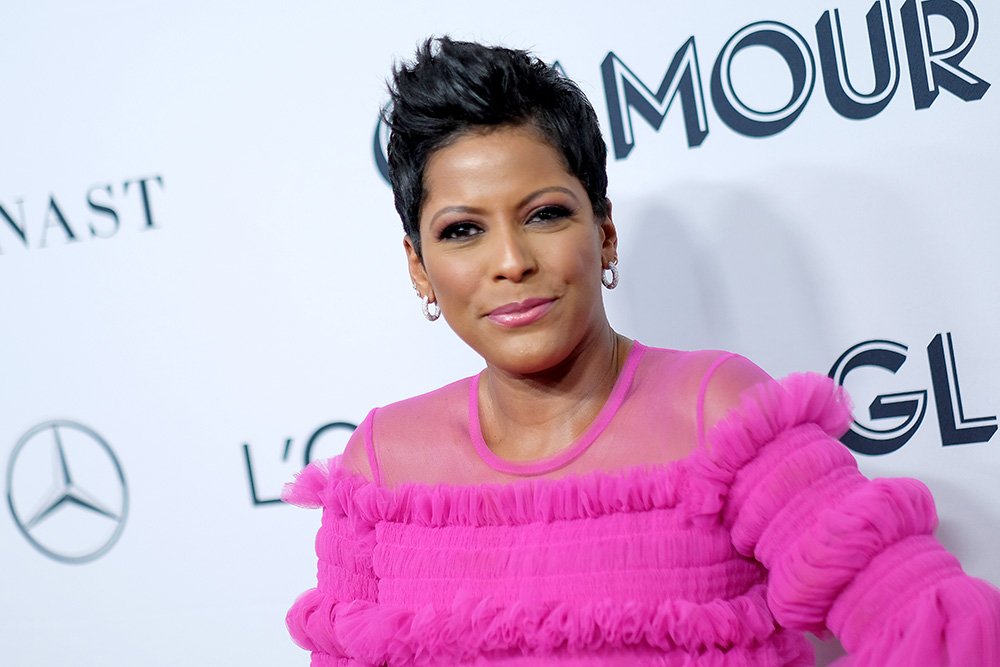 A FUNNY HALLOWEEN ENTRY 
Fans could not help but be amused at the little boy's Halloween get-up complete with a haphazardly-drawn mustache. His costume was made more timely by a fake campaign poster which he held for the camera. Part of Hall's caption read:
"Name that movie??!? Hint!! Hint!! Who will mama morph into for the big show @tamronhallshow? Mustache on! Hair fluffed out! Suit & tie. Moses is ready to celebrate."
The campaign poster the boy held read, "For Congress: Moses." Amused social media users flooded the comments section with laughing and red-heart emojis. One fan commented: "How cute love it (sic)."
It was not the first time Moses amused the public with his Halloween costume. Before he copied the veteran actor's looks, Moses made his Halloween debut on her show last year.
The adorable tot, whom Hall welcomed in April 2019, was dressed as the biblical prophet Moses, while Hall dressed as the prophet's mother.
The crew and studio audience quickly applauded the mother-son duo for their adorable Halloween ensemble. It was a truly memorable Halloween celebration for Hall having her son in the show.
MOSES AS ONE ENERGETIC BABY
Moses has been Hall's light in the midst of a gloomy day. When the TV host started working from home in March due to the coronavirus pandemic, her work became bearable because of her energetic son.
Hall was impressed by how dynamic Moses is. She shared a video on Instagram, showing his son kicking his feet in the air at a fast pace. There was no additional feature involved as her son loves to keep moving.
As Hall continues to reach new heights in her career, the doting mother earlier faced a $16 million lawsuit...
There's another video of hyperactive Moses that Hall shared in June. She took to Instagram to share with her fans how adorable her son is when laughing.
The little boy captured many hearts on social media. Aside from his free-spirited vibe, Moses has a contagious laugh, and many fans were delighted by his cute presence online.
A VAGUE LAWSUIT
As Hall continues to reach new heights in her career, the doting mother earlier faced a $16 million lawsuit from Jeanine DiAngelo, who claimed that the TV host embarrassed her and compared her son to a leper.
The episode DiAngelo was referring to was about vaccinations, which was aired on ABC in September 2019. DiAngelo reportedly claimed that Hall discriminated against her and their religious beliefs.
Aside from Hall, DiAngelo also sued Disney and the production company. Following the allegations, the TV show host chose to keep mum about the issue.