Here's How Vanessa Bryant & Her Daughters Celebrated Their 1st Halloween without Kobe and Gianna
Late Kobe Bryant's wife, Vanessa Bryant, and their daughters, Natalia, Bianka, and Capri celebrated their first Halloween without him and Gianna, wearing creative costumes.
Months after Kobe Bryant and his daughter, Gianna, passed away, the athlete's family got to celebrate their first Halloween without them. They did a double shot this year, busting out two sets of matching costumes. The first was debuted on Bryant's daughter, Natalia's Instagram with the caption:
"A long time ago in a galaxy far, far away . . . ."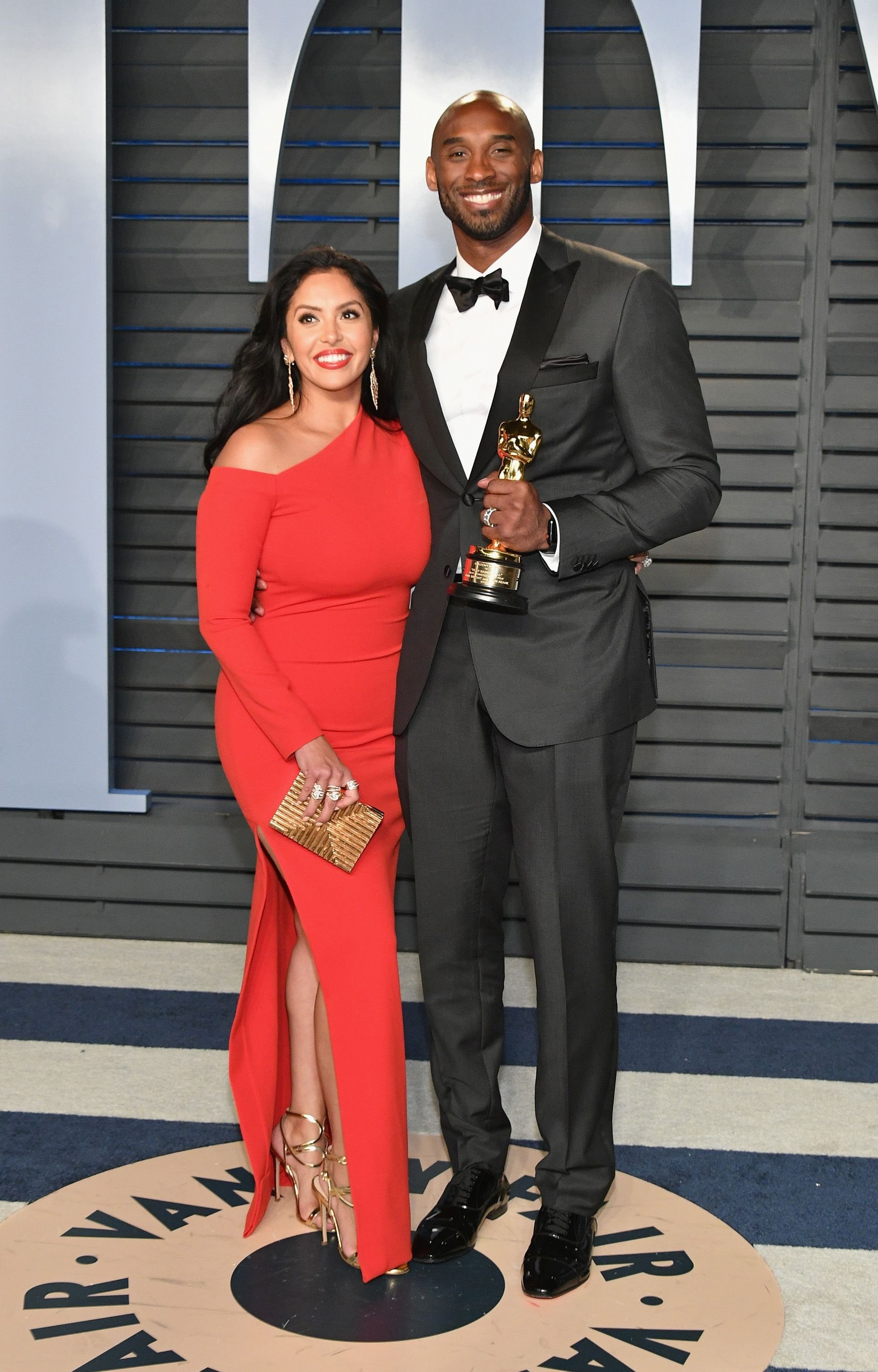 In the photo Natalia shared on her page, the late athlete's family looked too cute as they posed in their spot-on "Star Wars"-themed costumes.
Bryant's widow, Vanessa, channeled a much shorter version of Darth Vader while Natalia transformed into a taller version of BB8. Natalia hilariously pointed out the height discrepancy between both characters in another post.
Natalia's younger sister, Bianka, struck a power pose in a perfect storm trooper costume while their youngest, Capri, was all dressed up as an Ewok. 
There was no cuter bunch than these four and fans were well aware of that. Natalia's posts gathered numerous likes and comments gushing over their creative costumes.
Vanessa penned a touching tribute to celebrate the special day, which came five months after their loss. 
For the second set of matching costumes that the Bryant family donned, they all dressed up as cast members of the 1998 family movie, "Madeline." Vanessa took to her own Instagram page to show her fans their outfits. She shared photos of the impressively realistic costumes and wrote:
"#Madeline MissClavel #Halloween (Gianna bracelet for my baby)."
She dressed up as the boarding school headmistress in the movie, "Miss Clavel," while Natalia and her younger sisters dressed up in the traditional uniform of the Parisian schoolgirl, Madeline, and her classmates.
Vanessa and the girls' Halloween celebrations were not the only touching and heartwarming firsts they have had since the death of Kobe and Gianna. On May 5, Vanessa celebrated her first birthday since the tragic deaths of her husband and daughter. She turned 38 years old.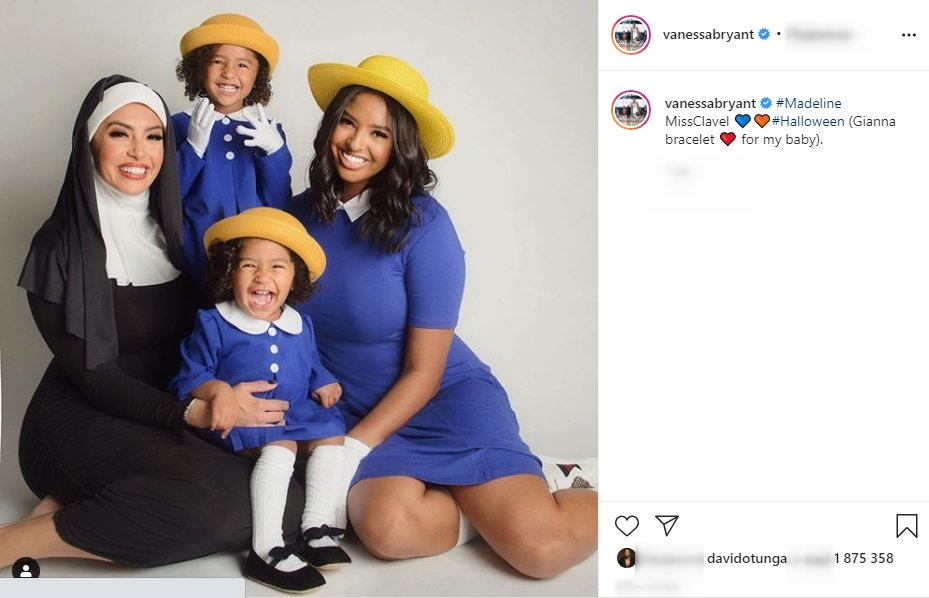 In June, the family celebrated their youngest member, Capri's first birthday. Vanessa penned a touching tribute to celebrate the special day, which came five months after their loss. 
The year has been a turbulent one for the Bryants and fans are delighted to see that they are healing and finding their own ways to be happy together.