J-Lo Opens up about Close Bond with Mom Guadalupe and Her Influence on the Star's Career
Jennifer Lopez, one of the most prominent celebrities in the past couple of decades, shares a very strong bond with her mother, Guadalupe. J-Lo is not afraid to talk about her mom's influence on her career.
For Guadalupe's 74th birthday (December 12, 2019), Jennifer shared a video on social media showing her mother dancing and having a great time in one of her daughter's concerts. She even got on stage!
In the caption, the "On The Floor" singer wrote that people always ask her where she got her energy, drive, and dance moves from, and the answer is "Guadalupe… my mommy."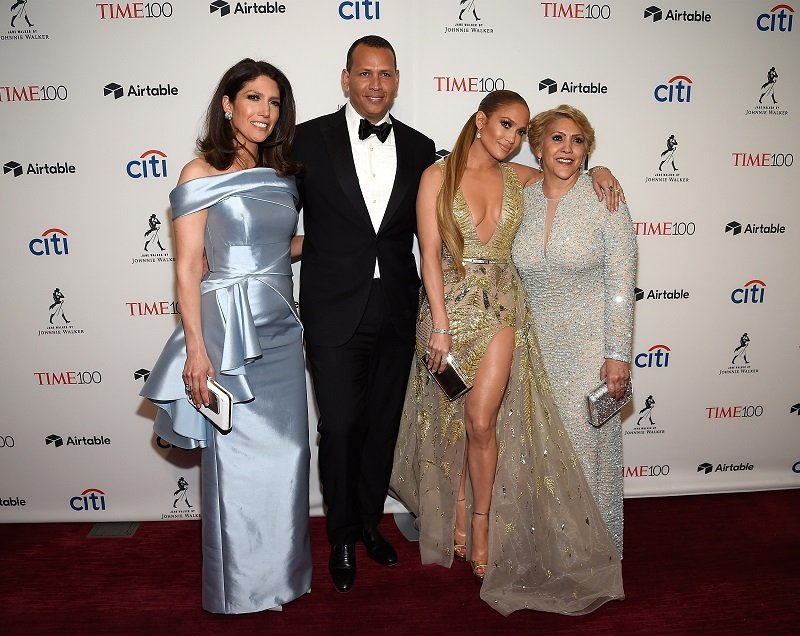 JENNIFER LOPEZ AND GUADALUPE'S BOND
Jennifer explained that, for as long as she could remember, Guadalupe had been dancing and lightening up every room, describing her as the definition of "youthful and timeless at every age."
Most of J-Lo's fans know that she shares a beautiful bond with Guadalupe, and the singer never shies away from praising her mother whenever she has the chance.
In a video uploaded to YouTube on October 29, 2020, Jennifer and Guadalupe shared some of the secrets behind their incredible relationship, including some of the things they have learned from each other.
Guadalupe started off the interview lightly by saying that she had not learned "a darn thing" from her pop-star daughter.
Then, Jennifer pointed out that everything she does with Guadalupe is really fun even though she drives her crazy, like all moms do. The "Jenny from the Block" singer added:
"My mom is really the person who instilled the love of music in me and all my sisters."
GUADALUPE STARTED HAVING CHILDREN YOUNG
Jennifer admitted that growing up with her mother was like living with a teenager, especially because Guadalupe was a young mom who married at 20 and had all of her children by the age of 25.
In a previous interview with ET (included in the previously mentioned YouTube video), Jennifer confessed that Guadalupe taught her that she could be whatever she wanted to do if she worked hard for it, and that's what she did.
Jennifer not only got her dance moves from her mom but also her youthful appearance. Guadalupe is one month shy of turning 75, but she looks a lot younger in the many photos and videos that Jennifer shares online.
It is great to see that Jennifer and Guadalupe share a strong and beautiful bond, and it is very likely to be the same case with J-Lo's children, Emme and Maximilian Muñiz.