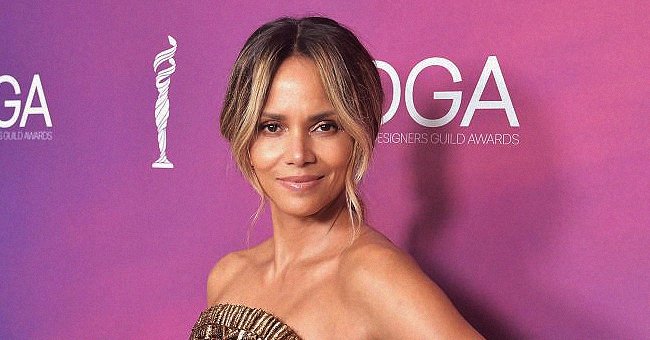 Getty Images
Halle Berry and Boyfriend Van Hunt Hold Hands While Posing in Improvised Halloween Outfits
Halle Berry held hands with her boyfriend, acclaimed singer Van Hunt, in a photo on her Instagram feed. They were dressed in makeshift Halloween costumes, looking adorable together.
To mark the globally celebrated Halloween holiday, iconic American actress Halle Berry uploaded a sweet post of her and her boyfriend, famous singer Van Hunt, clad in improvised costumes as they posed together.
The first slide was a short soundless flickering clip of Berry and Hunt gazing into the camera in a dark background. In the second picture, the pair posed for a sweet close-up selfie.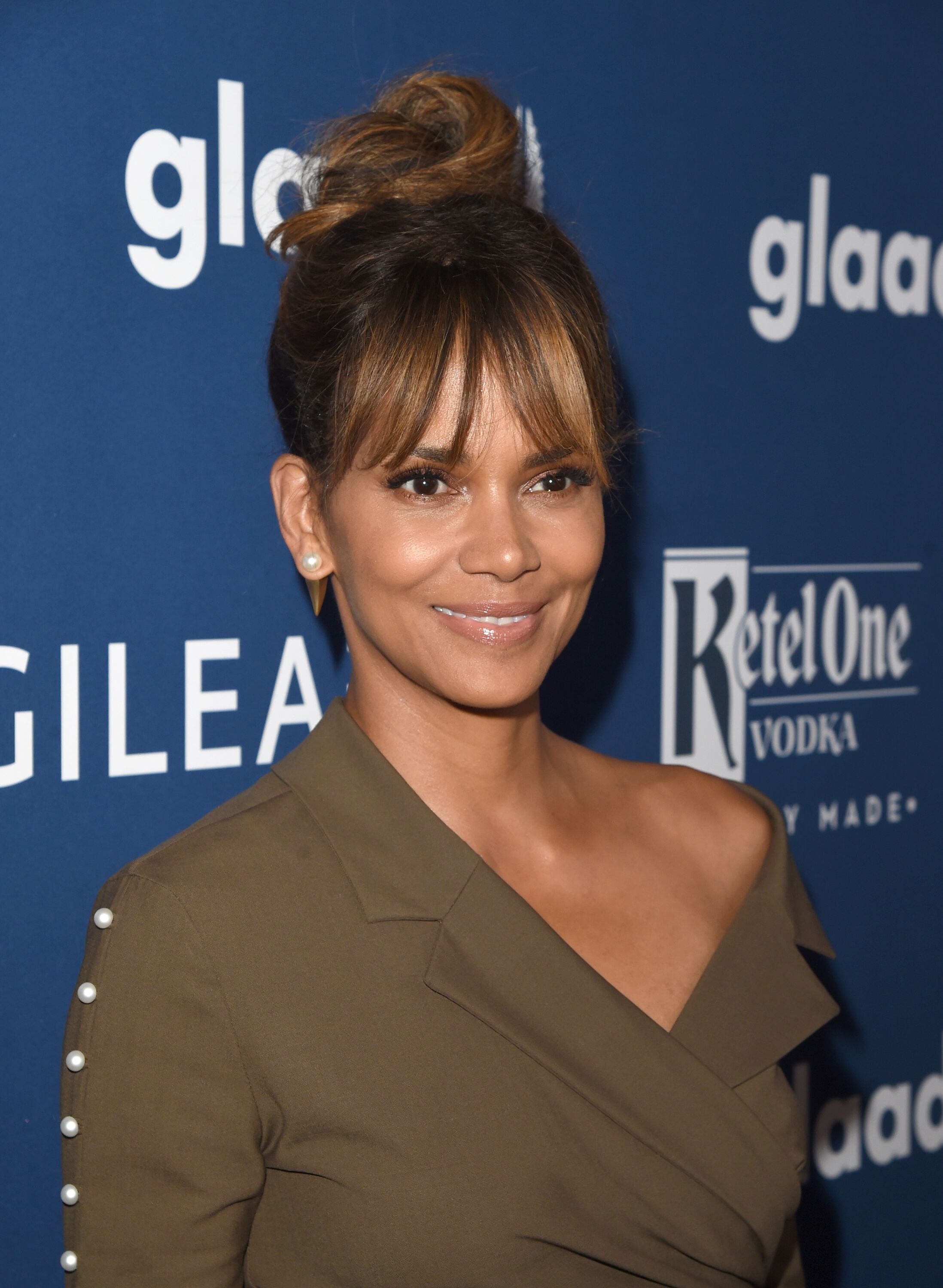 Halle Berry attends the 29th Annual GLAAD Media Awards at The Beverly Hilton Hotel on April 12, 2018. | Photo: Getty Images
In the last slide, the love birds were seen holding hands as they posed for a full body picture, giving fans a good view of their outfits. The actress was clad in a hot flowing black dress and had her dark highlighted hair falling down her shoulders.
The singer, on the hand, was dressed in a long striped brown jacket, black pants, and a black hoodie over his head. To complete the look, the couple had their faces painted and designed with different colored stones. Berry captioned:
"Don't know who the hell we supposed to be, but we doing it! Happy Halloween!! ?️?"
In another series of posts, she was seen taking a selfie with a grey, scary-looking grinning clown. With a grotesquely painted face, it had a blue party hat on its broad head and a blue costume with a stained puffy yellow neckline.
The second post was a cropped selfie of the actress. With the blue skies serving as a backdrop, her hair fell to her shoulders in rough tangles as she stared down at the camera from the top.
Berry has finally found a home in the arms of the loving Hunt.
Berry has also had quite an exciting year. After months of speculation from her fans, it was finally revealed that she was back on the dating scene with Hunt after she posted a photo where she was seen wearing a T-shirt with his name on it.
The speculations about the identity of her new heartthrob started when the actress posted a photo on her Instagram feed that showed her feet propped up beside that of an unknown man.
Hunt, 50, is a singer and single father who made a firm name for himself in the music industry over the years. His skill earned him several nominations, and in 2007, he won a Grammy for best R&B performance by a duo or group with vocals.
Over the months, the couple has been building a strong bond as they have been spending quality time together. Hunt has already met Berry's kids: 12-year-old Nahla and 6-year-old Maceo.
During the course of her iconic career, the actress has spent quite some time in the Hollywood love scene. She was rumored to have had flings with actors Kevin Costner, Wesley Snipes, and many others.
In 2017, Berry also dated producer Alex Da Kid, but the relationship did not last very long. Now three years later, it is safe to say that Berry has finally found a home in the arms of the loving Hunt.
Please fill in your e-mail so we can share with you our top stories!