Karl Stefanovic's Wife Jasmine Wishes Happy 6-Month Birthday to Their Baby Girl Harper
Karl Stefanovic is an outstanding TV presenter but off-screen he is simply a doting father. The journalist was spotted in a heartwarming family picture shared by his wife Jasmine, in honor of their daughter's six-month birthday.
Karl Stefanovic is a journalist and TV personality with over a decade of experience to make him an A-list star, but away from the spotlight, the renowned "Today" host is a total family man and never fails to show it.
The 46-year-old was recently captured celebrating his youngest daughter, Harper's six-month birthday in a picture uploaded by his wife, Jasmine Yarbrough on Instagram.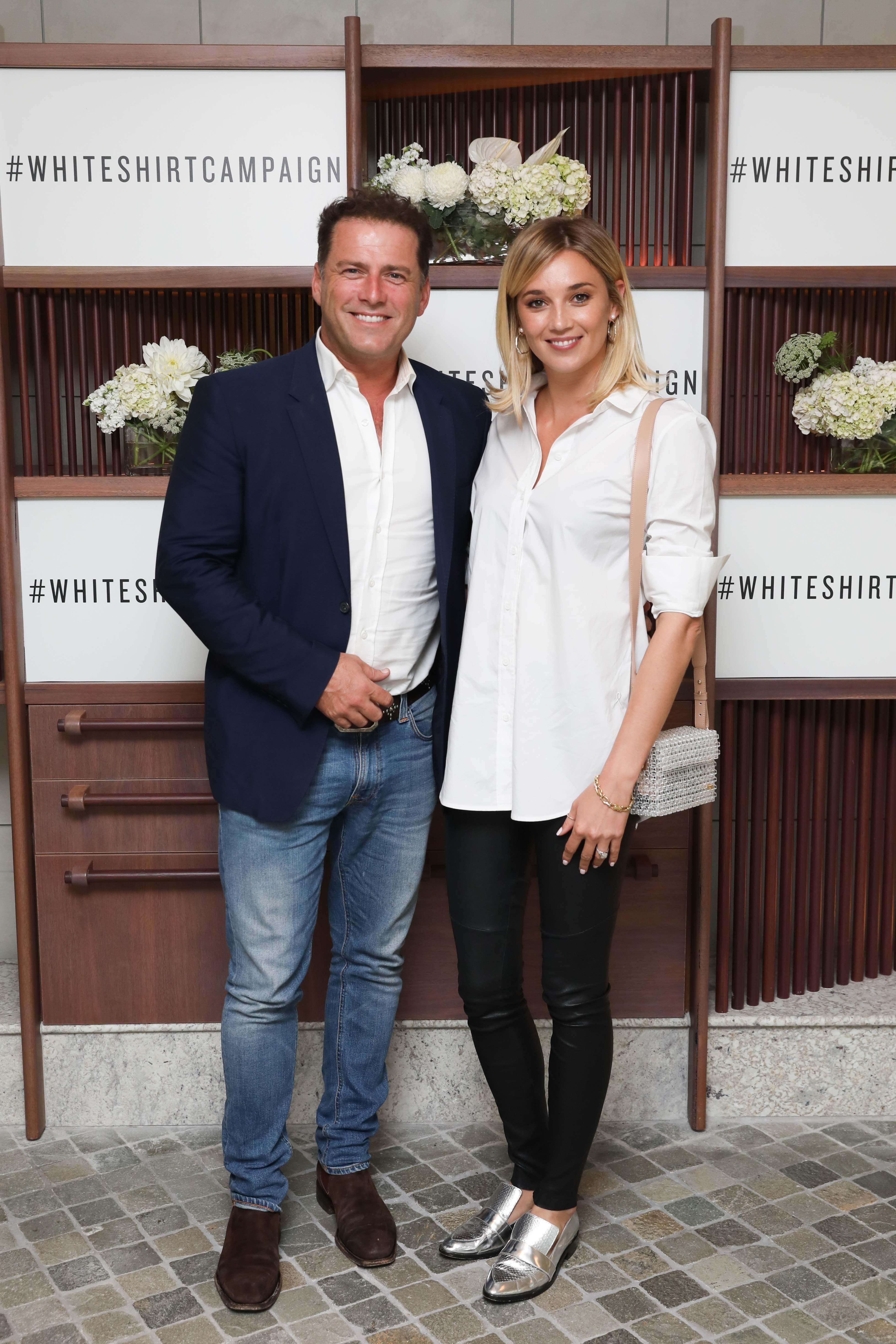 The image showed the Australian native carrying Harper in his arms with his wife and sister-in-law by his side. The father-of-four was dressed in a black jacket, white shirt, and jeans with a matching black tie and belt.
Yarbrough and Stefanovic met through mutual friends in 2016, five months after the TV presenter divorced Cassandra Thorburn.
His daughter donned a white outfit paired with a matching white ribbon and shoes while Jasmine wore a black and white polka-dot shirt with blank pants. Her sister, Jade sported a black crop top over a ruffled black skirt and flaunted her toned stomach. The picture was heartily captioned:
"Harper in her Derby Day outfit! Happy 6 month birthday baby girl."
Due to the coronavirus, Karl's mother, Jenny, had been unable to meet Harper but in October, the doting grandmother drove down from Queensland to meet the baby and the father-of-four shared the emotional moment with fans on Instagram.
The television host posted a picture of his mother cradling the baby and captioned it with a sweet tribute to Jenny, who he described as a "fierce and magnificent" woman for taking the 2500 kilometres journey to meet her granddaughter.
The "Today" show host never fails to take his daddy duties seriously and on Sunday was spotted outside his Sydney home with a leaf blower and Harper strapped to his chest in a leopard-print baby sling as he cleared the yard.
The father-of-four was dressed casually in a top, shorts, and was barefoot as he did his chores with one hand holding on to Harper, who watched safely from her baby sling. The little girl was born in May, two years after her parents said their vows.
Stefanovic and Yarbrough met through mutual friends in 2016, five months after the TV presenter divorced Cassandra Thorburn, his wife of 21 years. Their relationship was not without controversy as many shamed the couple for dating so soon.
The mother-of-one admitted that it was difficult for her during that period but she endured it, thanks to her family and friends. Today, the 36-year-old is grateful for her husband and has described Harper as her angel.