Karl Stefanovic — Quick Facts about the Life and Career of Australia's 'Today' Show Co-host
Here's everything we know about the life and career of Karl Stefanovic, who is currently a co-host of the popular Australian breakfast television program, "Today."
Along with reporter Allison Langdon, Karl Stefanovic hosts "Today" that has been airing on the Nine Network since 1982. According to his Twitter account, Stefanovic is also a contributor to the television show "60 minutes."
Aside from "Today" and "60 minutes," Stefanovic is likewise known for his works on "This Time Next Year" (2017) and "Sharknado 5: Global Swarming" (2017).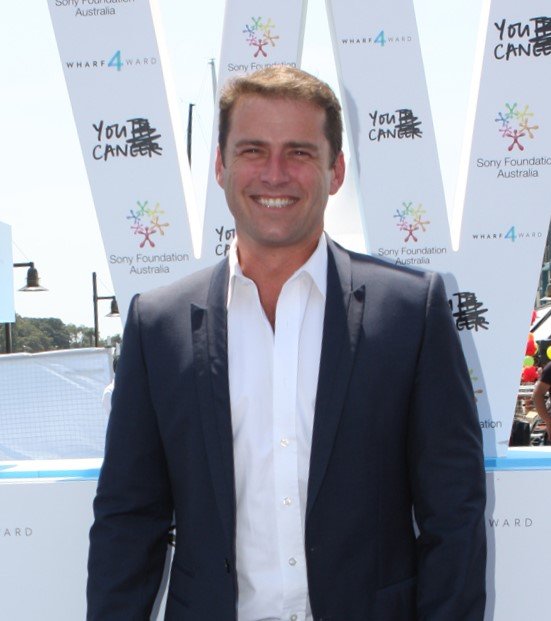 Stefanovic, who has tied the knot twice, is currently married to Jasmine Yarbrough. The couple made public their engagement in February 2018 and exchanged their wedding vows in December 2018.
On May 1, 2020, Stefanovic and Yarbrough welcomed their child, a baby girl named Harper May. Stefanovic revealed at the time that his wife and their baby were doing great at North Shore Private Hospital. He said:
"Harper and Jasmine are doing well and dad had a great night's sleep. I am in awe. Harper is absolutely perfect."
Prior to his announcement, the Australian television presenter was spotted taking Yarbrough to the hospital. Harper May is the couple's first child together.
However, the baby marks Stefanovic's fourth child. The acclaimed host has three children, Jackson, River, and Ava, with his ex-wife Cassandra Thorburn.
Stefanovic moved out of the family home and stayed at his friend's apartment.
Stefanovic and Thorburn first met at a party in Rockhampton in 1995 and later tied the knot. In 2016, it was revealed that Stefanovic had separated from Thorburn after 21 years of marriage.
Their divorce was finalized in October 2017. In an interview at the time, Thorburn said that she felt great venturing out to support other women at The Australian Women's Weekly's Women of the Future Awards.
According to her, the event also felt fitting because she was looking towards her future as a single mother of three. It was a celebratory day for her, she said, adding that she was thrilled to begin a new chapter of her life.
Meanwhile, Stefanovic and Thorburn's friends were quoted as saying that they were "stunned by the separation." Stefanovic moved out of the family home and stayed at his friend's apartment.
When the former couple first met, Stefanovic had just moved to Rockhampton to work as a cub reporter for WIN television. Meanwhile, Thorburn was working for ABC radio.
In 2015, Stefanovic lauded Thorburn, who published a children's book called "Leo Lion's Big Bed!," for giving up her own profession as a journalist to support his career on television.