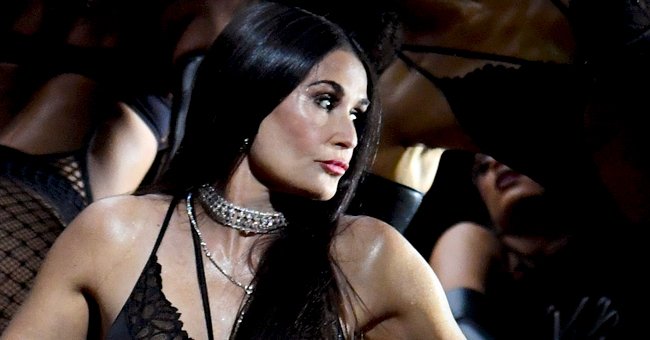 Getty Images
Demi Moore's Fans Are Stunned by Her Throwback Photo from a 'St Elmo's Fire' Scene
Actress Demi Moore, probably best known for "Ghost," treated her over two-million Instagram followers with a vintage photo from a "St. Elmo's Fire" scene.
In the post, shared on October 29, the actress appeared wearing a pink, strapless dress with a deep neckline. Since the image only showed part of her upper body, the element that attracted more attention was her gorgeous and shiny pearl necklace.
Apart from that, Demi, who looked very young, put on black leather gloves and held a cigarette in her hand. Her hairdo and makeup were on point, as always.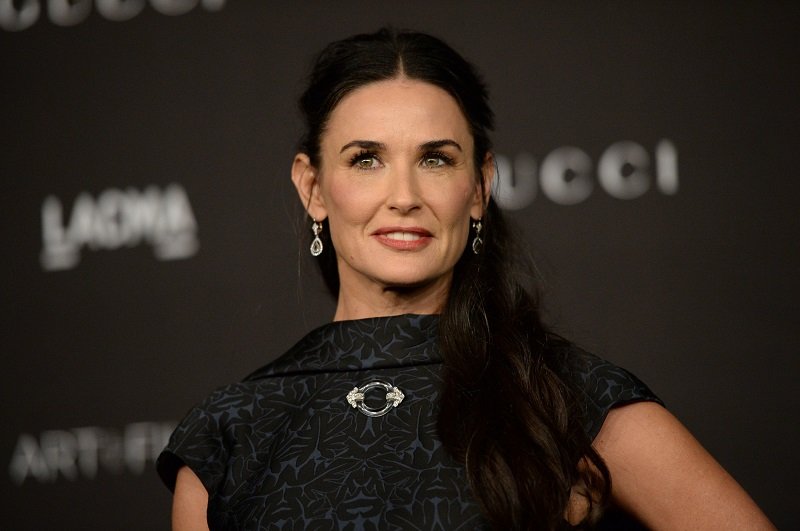 Demi Moore on November 1, 2014 in Los Angeles, California | Photo: Getty Images
DEMI MOORE'S VINTAGE PIC
In the caption, the actress wrote that her image was a throwback to "St. Elmo's Fire." Shortly after she uploaded that photo, some of her fans and followers took to the comment section to share their thoughts and praise her good looks.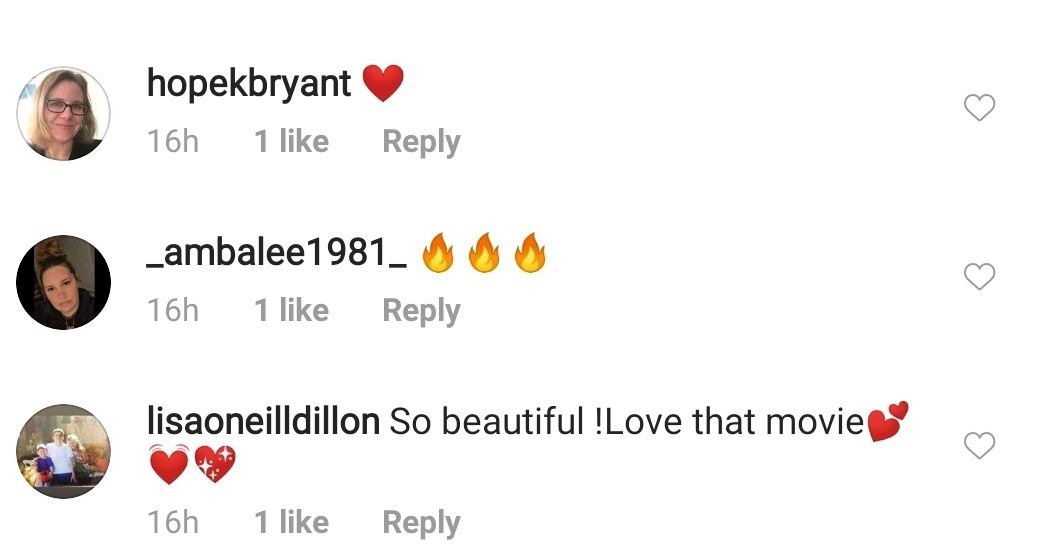 Comments from Instagram users on Demi Moore's post shared on October 29, 2020 | Photo: Getty Images
One Instagram user pointed out that Demi looked stunning "then and still," while another person wrote that she was "beautiful and natural." A third netizen confessed that they loved "St. Elmo's Fire." Demi's photo can be seen here.
[Ashton Kutcher] confessed he had been unfaithful right away.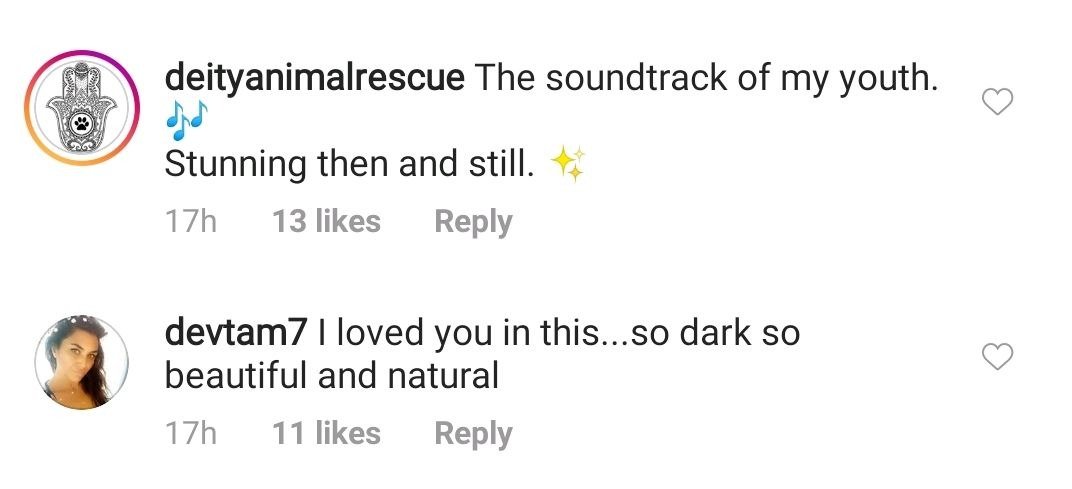 Comments from Instagram users on Demi Moore's post shared on October 29, 2020 | Photo: Getty Images
It is not the first time that Demi Moore's physique makes headlines, though. In October 2020, she and her daughters Rumer and Scout Willis posed together for a black-and-white photo shoot, and they looked amazing.
One of the pics showed Rumer sitting on the back of a vintage car wearing a very elegant gown and a princess-like tiara while Demi, rocking a very similar outfit, was standing behind, holding out her thumb as if asking for a ride.
A second image, shared on Demi's Instagram account, portrayed her in the foreground sitting and staring to the ground. A few feet behind, Rumer was leaning against the same car she was riding in the previous photo.
Scout, Demi and Bruce Willis' second daughter, also appeared in the image. She was standing in the back, holding out her thumb as her mother did in the first photo.
DEMI MOORE ON HER MARRIAGES
Speaking of Demi Moore's ex-husband Bruce, the actress once revealed that she lost herself in her marriages as a way to fit what she thought someone else wanted.
The "GI Jane" actress said that honoring the love that brought two people together was admirable, but that couldn't be done without self-love and self-acceptance.
It is important to point out that Demi was married to Freddy Moore for five years, Bruce Willis for 13, and Ashton Kutcher for seven. In her 2019 memoir, "Inside Out," the actress shared plenty of details about those relationships.
About Ashton, for example, Demi famously wrote that he confessed he had been unfaithful "right away" and that he suggested they have threesomes. At the moment, Demi is focused on her career and is expected to appear in the upcoming "Songbird."
Please fill in your e-mail so we can share with you our top stories!