Demi Moore Compliments Her Ex Bruce Willis on Father's Day
Demi Moore is celebrating her ex-husband Bruce Willis on Father's Day, saying that his children are lucky to have him. 
They have managed to make their blended family work, and this Father's Day Demi Moore has paid tribute to her ex-husband Bruce Willis. 
The actress shared a touching post to her Instagram, celebrating Willis adding that his children were lucky to have him as a father. 
Willis and Moore were married for 13 years and share three children Rumer, 31, Scout,28, and Tallulah,26. The couple divorced in 2000.
Their daughter Rumer also shared a touching tribute  to her father, posting an adorable series of throwbacks captioned, 
"Happy Father's Day Daddio. Thank you for always being a weirdo and making it ok for me to be one too. I love it when you make me laugh so hard my cheeks hurt."
In 2009 Willis married Emma Hemming Willis and they have two daughters Mabel, 8, and Evelyn 5. They have also been quarantining with Moore and their children. 
Emma also posted a touching tribute for her husband with a photo of Mabel kissing her father on the nose. 
Scout revealed that her stepmother had been stuck in LA.
The whole family has been quarantining together, however, at first Emma and her two children had been separated from them.
Scout revealed that her stepmother had been stuck in LA after her younger sister had to wait for medical results after an incident at the park. She said,
"But my younger sister, who is about to be 7 years old, was at a park, had never gotten the talk about not playing with hypodermic needles she found. So she actually tried to poke her shoe with it and poked her foot."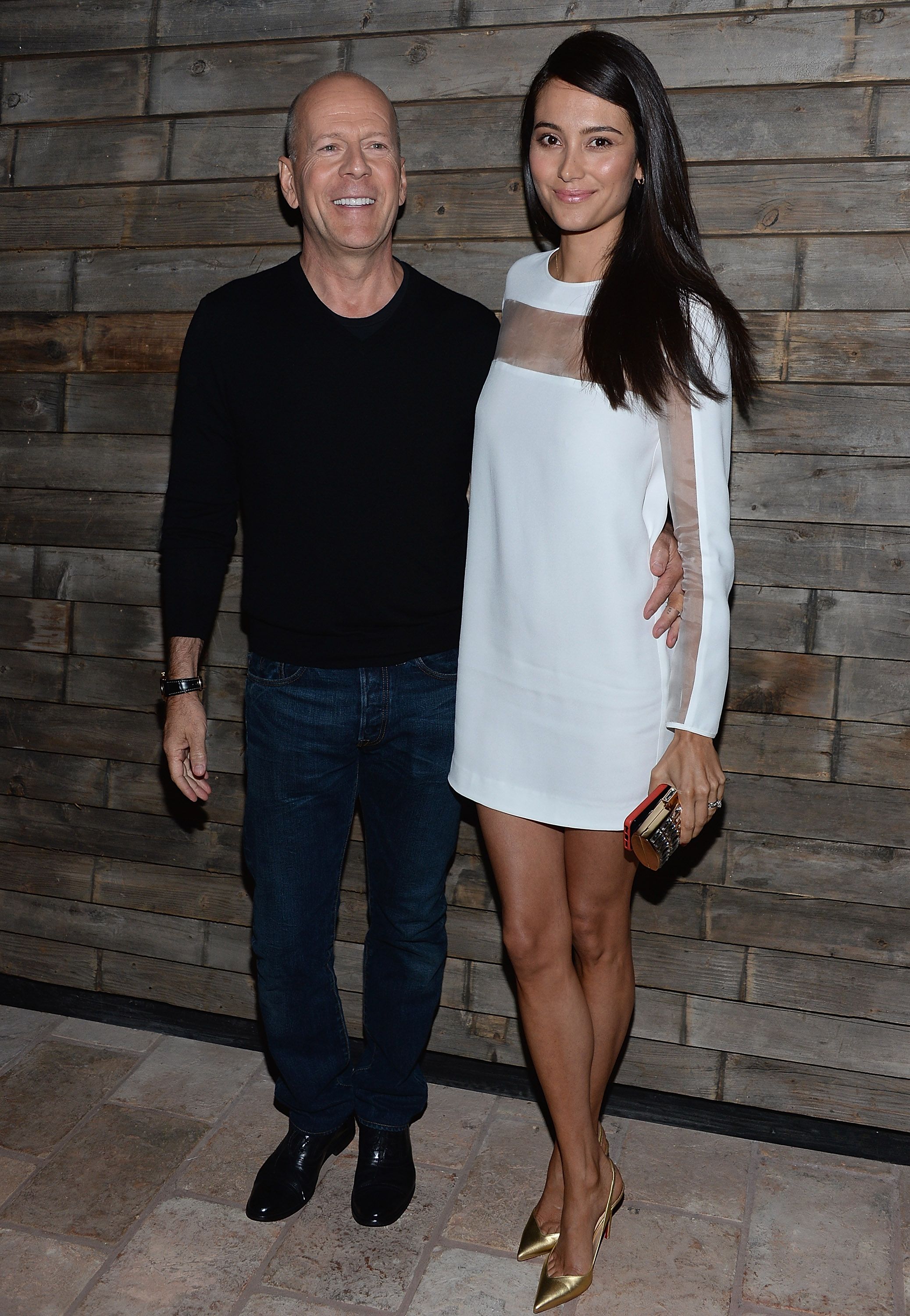 While all might seem great with Willis and his family, things were not always as peaceful and for Mother's Day, Tallulah revealed that she once went three years where she did not speak to her mother. 
In the post, she shared that she used to struggle with the separation, writing that she would tear up when she heard a radio ad for a perfume her mother loved. 
However, their relationship seems much better now and they both regularly share photos of each other on their social media. 
The family had been quarantining in Idaho and have recently celebrated Emma's 42 birthday, sharing photos of the whole group enjoying themselves outdoors.