Tyra Banks Hints at Upcoming Yellow & Neon DWTS Outfit as Dancers React to Jeannie Mai's Exit
"Dancing With the Stars" has continued its march for its 29th season. With the show currently on a blistering run, host Tyra Banks is teasing what she could don in this week's installment.
Banks has had a pretty eventful time hosting the reality competition show "Dancing With the Stars." However, fans can always count on the model killing it when it comes to fashion.
In a new Instagram post, Banks shared some of her fashion highlights from last week. The show had gone for the Halloween theme, and Banks' outfits were on point.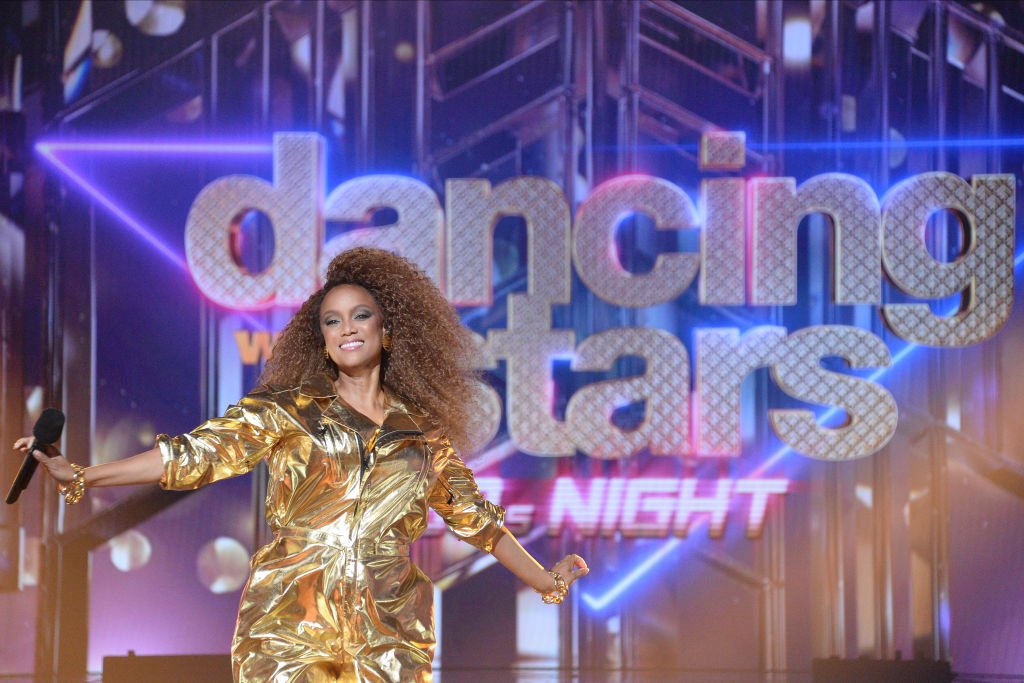 In one of the photos, Banks donned full black attire. The model paired the look with blonde hair, channeling the inner vampire in her. As for the other attire, Banks was gorgeous in a shiny silver gown. The model looked like a fairytale queen, pairing the gown with a crown. Teasing this week, Banks explained:
"This week, I'll be rocking some yellow (my fave color!) and some neon that will blow your mind[…]"
This week's edition will be a pretty bittersweet one as television talk show host Jeannie Mai, one of the fans' favorite celebrities on the "Dancing With the Stars" show, had to leave.
Banks added that no one knew anything about Mai's condition as she didn't show any symptoms.
Per reports, Mai was hospitalized last week following a diagnosis of epiglottitis. The condition is pretty severe, as it blocks airflow to the lungs. For safety reasons, she would have to take time off the show.
Since Mai announced her exit, several of her co-stars have shared their support. These include Cherly Burke and her partner, AJ McLean, who sent their best wishes in an Instagram post.
Banks has also addressed Mai's exit. In an interview with ET Online, the model praised Mai for her energy and her enthusiasm. She added: "When you see someone and they're doing great, they're doing fine, and then hearing something like this, it's just very sad."
Banks added that no one knew anything about Mai's condition as she didn't show any symptoms. However, the dancer has undergone surgery and is fine. As for how the show will go on, Banks confirmed that there wouldn't be a double elimination this week. So, only one group will have to leave.
Banks added that there had been several other implemented changes already. She praised the organizing team for their proactive approach to the development. It appeared that Banks wasn't trying to spill too many details for how the show plans to go on. Fans will have to wait and see.