Tyra Banks' Fans Can't Stop Gushing over Her All-Yellow Business Meeting Outfit
Being one of the most famous names in modeling and fashion, Tyra Banks always takes risks with her looks. However, recently, one such look appears to have stood out, as fans are raving on social media.
Over the weekend, model and actress Tyra Banks shared a look that she rocked for a business meeting. In an Instagram post, the model showed herself in a yellow ensemble as she stepped out.
The photo showed Banks looking stunning in a full yellow attire while attending a meeting for her SMiZE Cream product line. The outfit included a sleeveless buttoned top with an asymmetrical hem that highlighted her figure perfectly.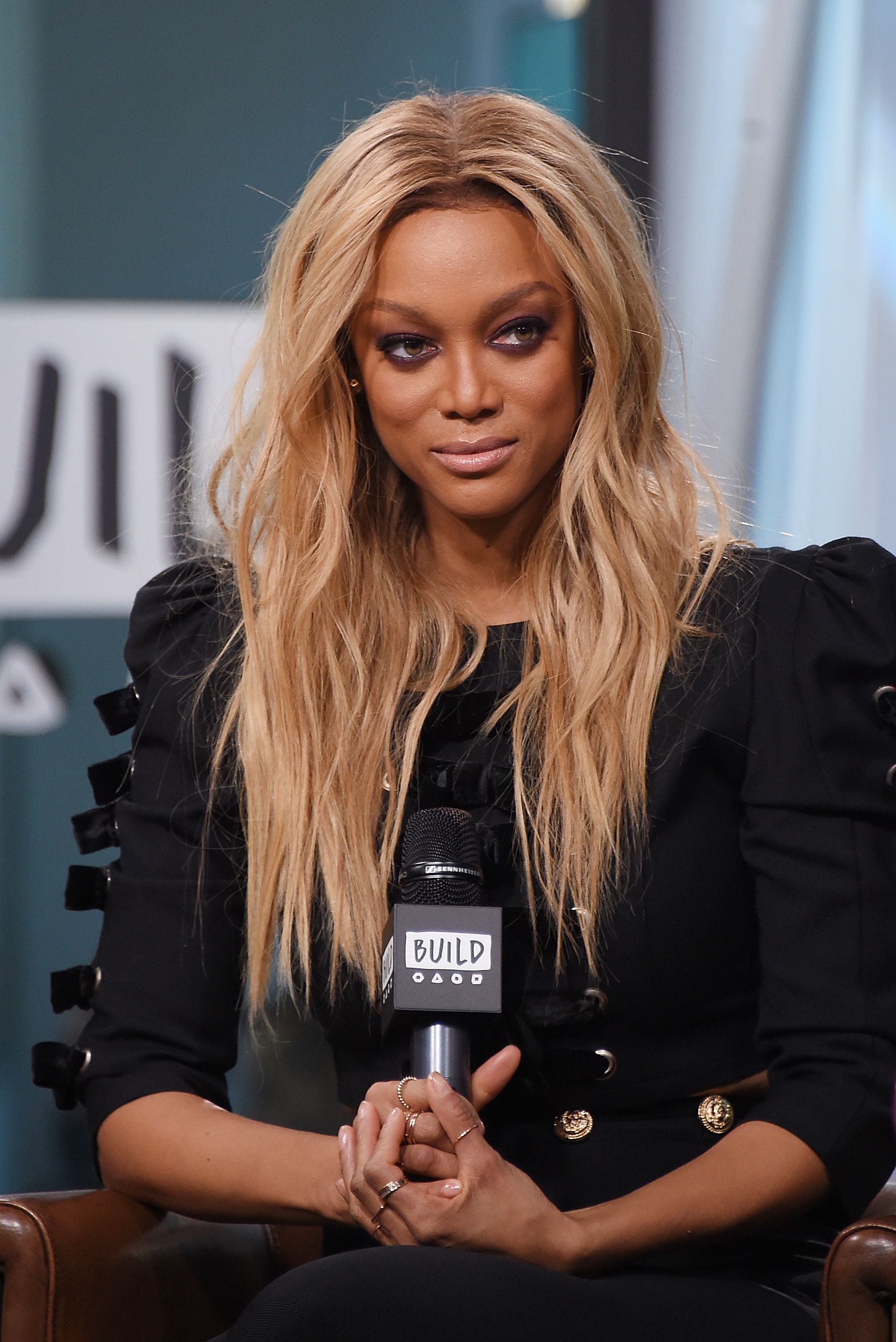 Banks added a jacket to the dress, although she posed with just one arm covered. The coat had the same yellow hue, matching her top perfectly. Then, she donned a pair of yellow pants that were a tad loose fitting.
Rounding out the entire look was a pair of high-heeled shoes, making the American model the perfect epitome of a working woman. In her captions, Banks explained:
"I love working from home in my sweats, but there is something about putting on a full outfit that makes me feel like a BOSS."
Fans immediately hopped on the post to express their love for the attire. However, most of them focused on how good Banks looked in yellow. One fan even went as far as calling Banks a "sun goddess," explaining that she looked flawless in the yellow dress.
The SMiZE Cream line is gearing up for a launch in a few weeks.

Banks has been a pretty busy woman this year. Amid all her responsibilities, however, she has maintained a focus on looking good. She also appears to have found a love for yellow and bright colors.
While hosting 80's Night on the competition show "Dancing With the Stars," the new show host had three iconic looks, with all of them involving the gold color. Like yellow, gold helps to bring out Banks' skin tone even more and highlight her natural beauty. She appears to know that as well.

While many have questioned Banks hosting skills on the show, no one has doubted her eye for fashion. When it comes to slaying, the American model always does a fantastic job.
Along with her fashion brand, Banks has also been doing a lot of promotion for her SMiZE Cream line. The company makes ice cream variants, and she's been sharing many of them with her fans.
The SMiZE Cream line is gearing up for a launch in a few weeks, and Banks' fans will definitely be excited about that. With a new product line and a hosting gig on "Dancing With the Stars," Banks is having herself quite a year by the looks of it.