Brian Austin Green's Ex Vanessa Marcil Seemingly Shows Support for Megan Fox — Here's Why
Megan Fox lashed out at her ex Brian Austin Green over the posting of photos of their sons on social media, and his ex Vanessa Marcil seems to have her back.
Brian Austin Green is having to face down two of his exes, with whom he shares children after a recent very public clash with ex-wife Megan Fox over the "Beverly Hills, 90210" actor's social media activities.
Fox was angered by Green's posting snaps of their sons on Instagram, and in a surprise move, Green's former fiancee and mother of his oldest son Kassius, Vanessa Marcil is backing her.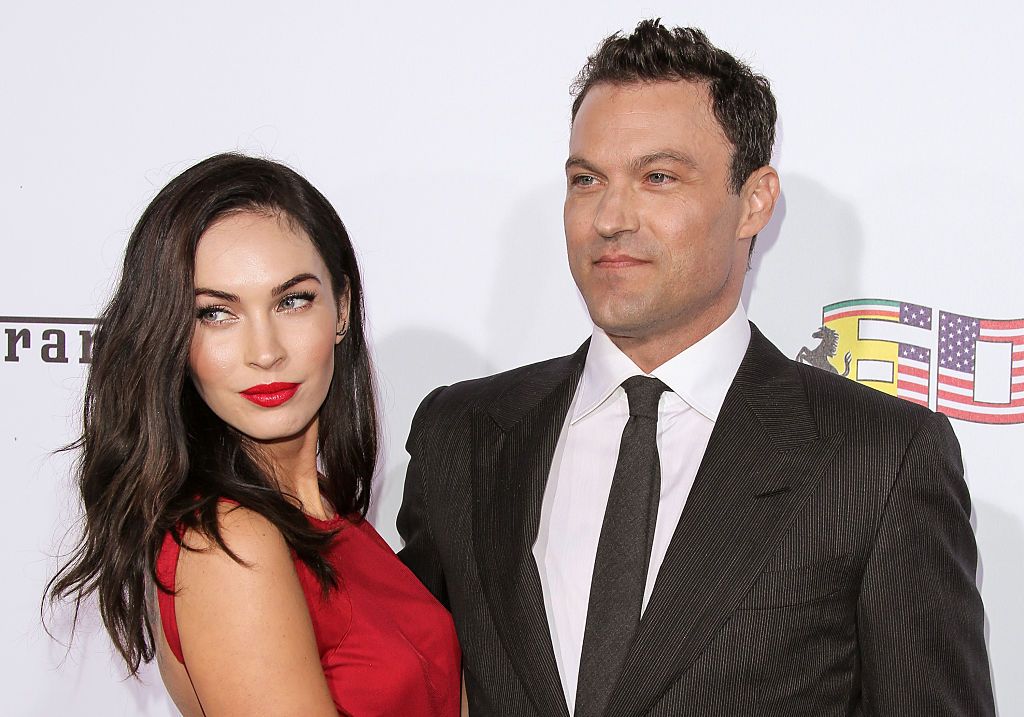 DIVORCE AND BITTERNESS
Green and Fox were married in 2010, and their divorce became final in September 2020, after the surprise announcement of separation in May 2020. The two, once considered Hollywood's "hottest" couple share three children.
Green and Fox share custody of Noah, 8, Bodhi, 6, and Journey, 4, and before the split rarely showed their children on social media. However, since their separation, the boys are a constant on Green's Instagram.
TAKING EXCEPTION
Fox was angered by Green posting Halloween snaps of their sons and expressed the belief that her ex is using their children to promote his image as a devoted hands-on dad, while he portrays her as neglectful. She commented angrily on the since altered post:
"Why does Journey have to be in this picture? It's not hard to crop them out. Or choose photos that they aren't in."
I TOLD YOU SO
Fox wrote with considerable bitterness, accusing Green of creating a narrative in which he is the "dad of the year" when in fact he is doing no more than his duty as a man and a human being.
In a surprise move, Vanessa Marcil, the mother of Green's oldest son Kass, now 19, came out in what can be construed as support of Fox, but considering their past, may well be an "I told you so."
The "Jennifer's Body" actress once backed Green's bid to claim sole custody of Kassius and demand child support from Marcil
Marcil shared a post on Instagram on  November 1, 2020, with a simple text on a black background, captioned simply "#ImWithYouSister." The text reads:
"Like I said...The Truth always comes out in the end..."
Before we construe the post as wholehearted support of Fox, it is good to remember that the "Jennifer's Body" actress once backed Green's bid to claim sole custody of Kassius and demand child support from Marcil.
If Green has succeeded, Marcil would have had access to her son for only 4 days out of every month. Marcil spent 8 years defending herself, while Fox accused her of depriving Kassius of a loving father.
VANESSA MARCIL ADMIRES MEGAN FOX
Years later, Marcil probably understands what Fox is going through better than anyone, and how Green manipulates the narrative -- as he did in her own case with regards to Kassius. She wrote in her Instagram stories:
"I actually have respect for how @meganfox is finally living her life for herself & leaving her children out of her public life at this young age."
A great deal of Green's anger seems to be aimed at Fox's new relationship with singer-actor Machine Gun Kelly, and the many Instagram posts she dedicates to their romance.
At the end of the day, what matters are the children, keeping them happy, keeping them safe, and preserving their right to a normal publicity-free childhood. Hopefully, Fox and Green will set aside their anger come to terms, for their boys' sake.