Whoopi Goldberg's Granddaughter Flaunts Curves on Halloween in a Tree Costume with Black Jacket
Jerzey Kennedy, the granddaughter of "The View" co-host Whoopi Goldberg, displayed her Halloween outfit to her Instagram fans, showing how she transformed into a tree. 
Many more people have continued to share pictures of their Halloween costumes on social media, showing their friends, loved ones, and fans their transformation into different characters. 
Whoopi Goldberg's granddaughter Jerzey Kennedy joined most people in the world to celebrate Halloween and shared pictures of her costume with her Instagram followers.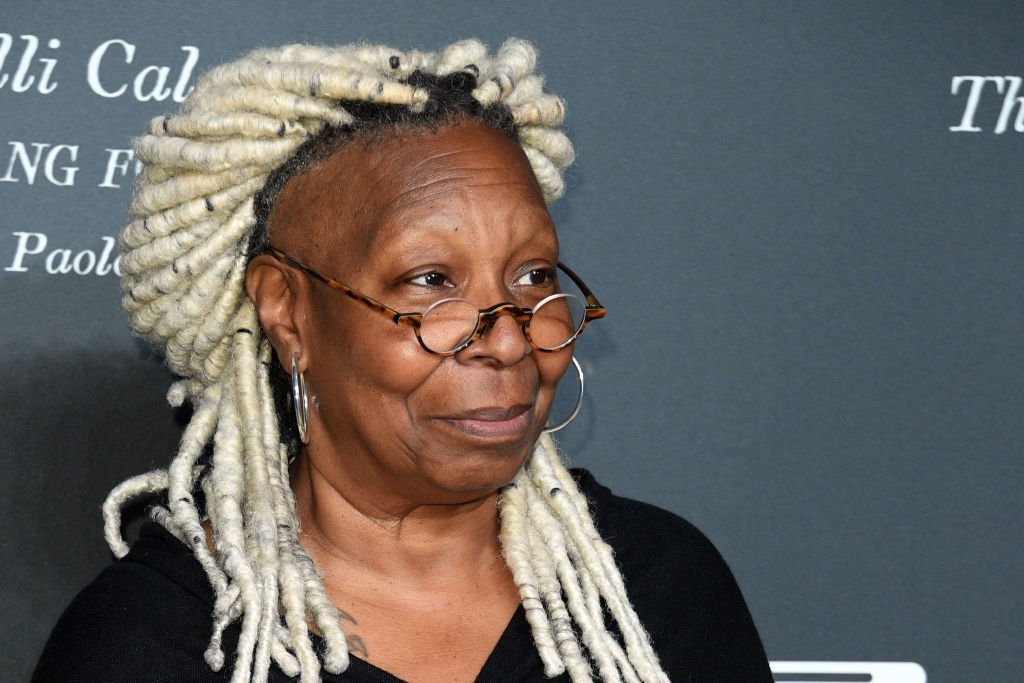 Kennedy transformed into a tree and shared photos of her outfit in three different Instagram posts. In one of the posts, she shared a blurry snapshot that showed her covered in brown leaves while wearing a black jacket over it. 
She captioned the post, "Halloween ?." Kennedy did not show her face in the picture, but she flaunted her curves and gorgeous body. In the second post, Kennedy gave more details about her costume, writing: 
"So , I hand glued my costume. I am a Tree ? how sway?"
Two photos accompanied the post. The first picture showed Kennedy's face as she titled her head slightly, rocking a lowcut hairstyle and holding a black purse in her right hand as she posed. 
The second picture zoomed in, revealing that she taped the leaves to her body. It also showed Kennedy's incredible creativity to pull off such a difficult costume and look. 
Goldberg spoke about Charlie Rose's phenomenal growth, revealing how the cute little tot already had a Honduras accent and communicated with her.
In the third post, she flaunted her long legs and flat abs, writing in the caption that she did not mind the tape. Her fans did not care either as they showed her love in the posts' comment section. 
The 25-year-old Kennedy is one of the three children of Goldberg's only daughter, Alex Martin, who the television personality shares with her first husband, Alvin Martin. 
Besides Kennedy, Martin is also mom to daughter, Amarah Skye, 31, and son, Mason, born in 1998, making Goldberg a grandmother of three. 
Kennedy enjoys hanging out with her grandma, as seen in 2014 when she joined Goldberg to sit front row at the Stella Nolasco Fashion Show during New York Fashion Week.
Goldberg became a great grandma for the first time in March 2014 when Amarah welcomed her daughter Charli Rose. The proud great-grandma shared the delightful news with her fans by posting pictures and videos of the adorable baby. 
Goldberg has also shared details of Charlie Rose's birth and growth during interviews, telling Jimmy Fallon on an episode of "The Tonight Show Starring Jimmy Fallon" in 2014 that she wants her great-granddaughter to call her Whoopi. 
While making an appearance on the "Rachael Ray Show" in 2016, Goldberg spoke about Charlie Rose's phenomenal growth, revealing how the cute little tot already had a Honduras accent and communicated with her. 
At 64 years old, Goldberg holds an impressive acting and television career added to her role as a mother, grandmother, and great-grandmother. Her fans will hope she achieves even more in her career and gets to have many more beautiful memories with her family.