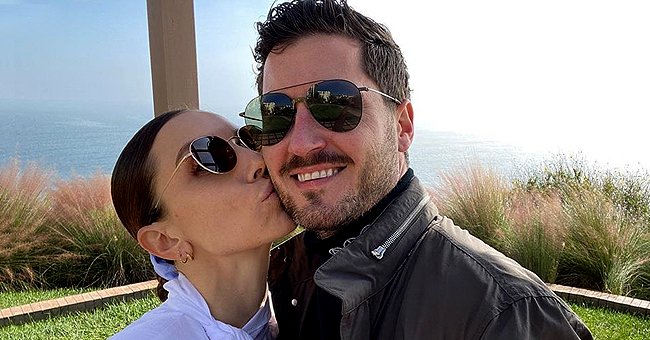 Val Chmerkovskiy's Wife Jenna Johnson Kisses Him at Their Wedding Venue as They Celebrate Anniversary

Jenna Johnson and Val Chmerkovskiy revisited the scene of their wedding for their one-year anniversary and celebrated the milestone date with the sweetest kiss.
It's hard to believe that it has already been over a year since "Dancing With The Stars" dancers Jenna Johnson and Val Chmerkovskiy tied the knot on April 13, 2019.
Jenna shared a sweet photo on Instagram, and revealed that she and Val finally got to celebrate their 1st anniversary at the venue of their wedding, a mere seven months too late.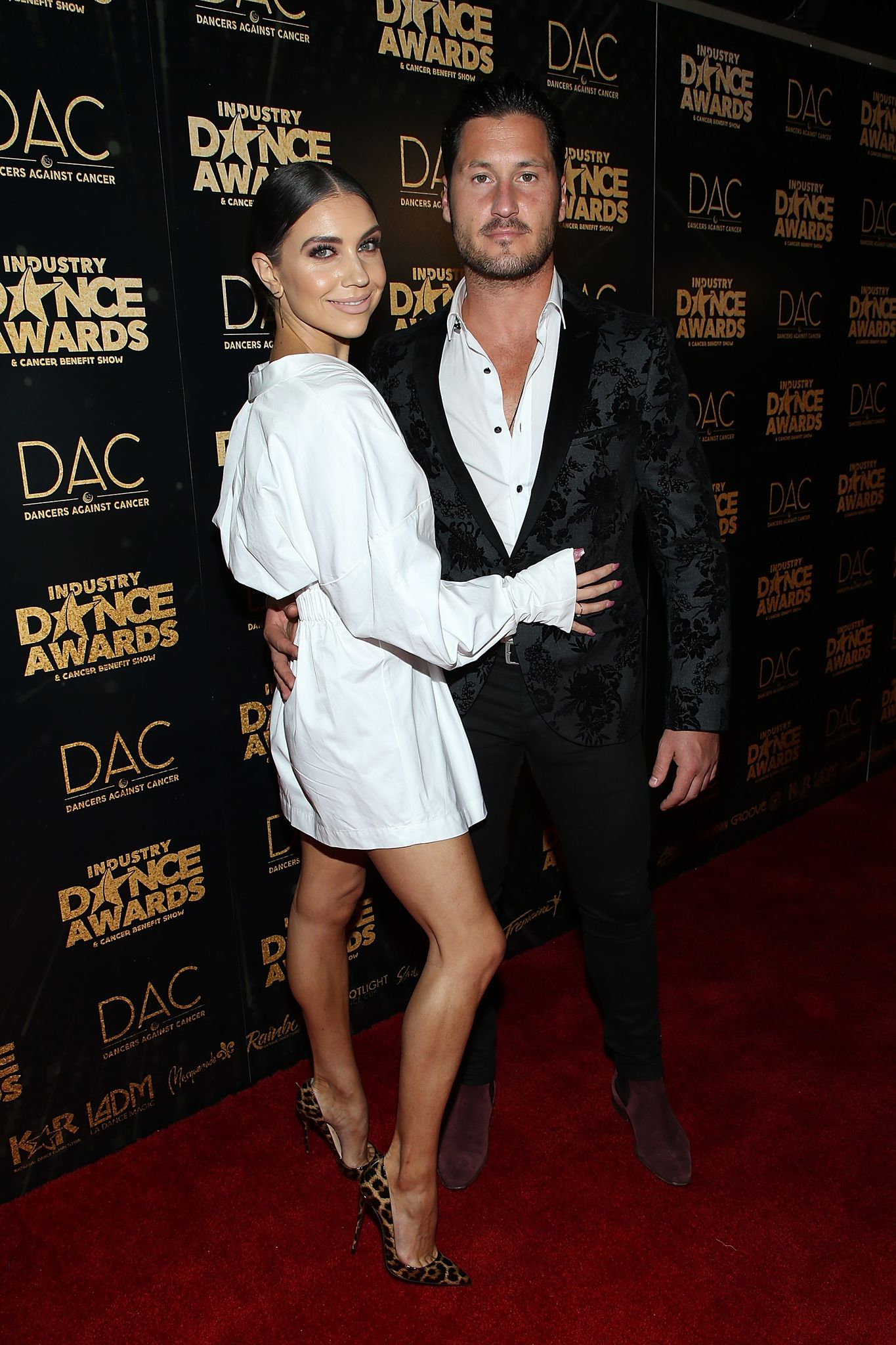 Jenna Johnson and Valentin Chmerkovskiy at the 2018 Industry Dance Awards in Los Angeles | Source: Getty Images
HAPPY 1ST ANNIVERSARY -- 7 MONTHS LATE
Jenna shared a series of snaps that show the couple kissing and fooling around on the exact spot where they said their vows and became man and wife, 19 months ago. Jenna wrote:
"Standing in the exact spot we said "I Do" gave me butterflies all over again. ?"
The couple had wanted to visit the spot on the date of their anniversary but had been prevented from doing so due to the outbreak of the CIVID-19 pandemic.
Their wedding had taken place at the Terranea Resort in Rancho Palo Verdes, California, about one hours drive away from their home in Los Angeles, where they were in lockdown.
Val even changed his look, by having his wife cut off his signature ponytail
This weekend the couple finally got to kiss once again under the stunning pergola overlooking the ocean and relive the special moment they pledged their lives to each other.
The only thing missing were 200 guests who cheered them on the last time, and the stunning wedding gown, which Jenna replaced with a gorgeous white cotton sleeveless blouse with a romantic jabot.
She matched the blouse with blue jeans and sneakers and accessorized with big, bold gold-rimmed sunglasses. Val looked just as good, all in black with an earth-tone 3/4 jacket and a bold belt buckle.
The COVID-19 pandemic hasn't stopped the gorgeous couple from looking their best, and Val even changed his look, by having his wife cut off his signature ponytail and giving him a haircut during the quarantine. Looking good!
Please fill in your e-mail so we can share with you our top stories!