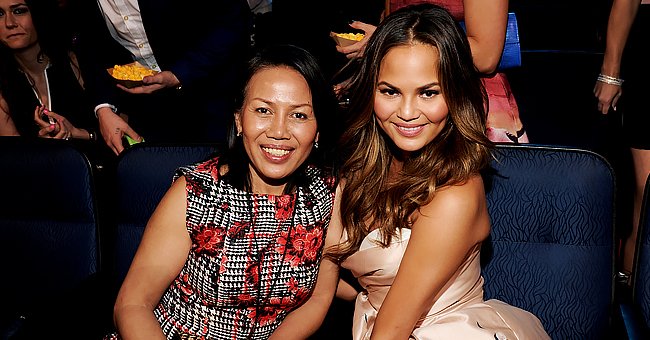 Getty Images
Meet Chrissy Teigen's Mother Vilailuck Who Was Born in Thailand
Model and cookbook author Chrissy Teigen's mother Vilailuck is a Thai born beauty who passed on her love of cooking to her only daughter.
The Thai-born beauty passed on her exotic looks, her zany sense of humor, and of course her passion for spicy food and her love of cooking to her only daughter. The apple definitely didn't fall far from the tree in the Teigen family -- and that is pronounced "Tei-gen," not "Tee-gen"...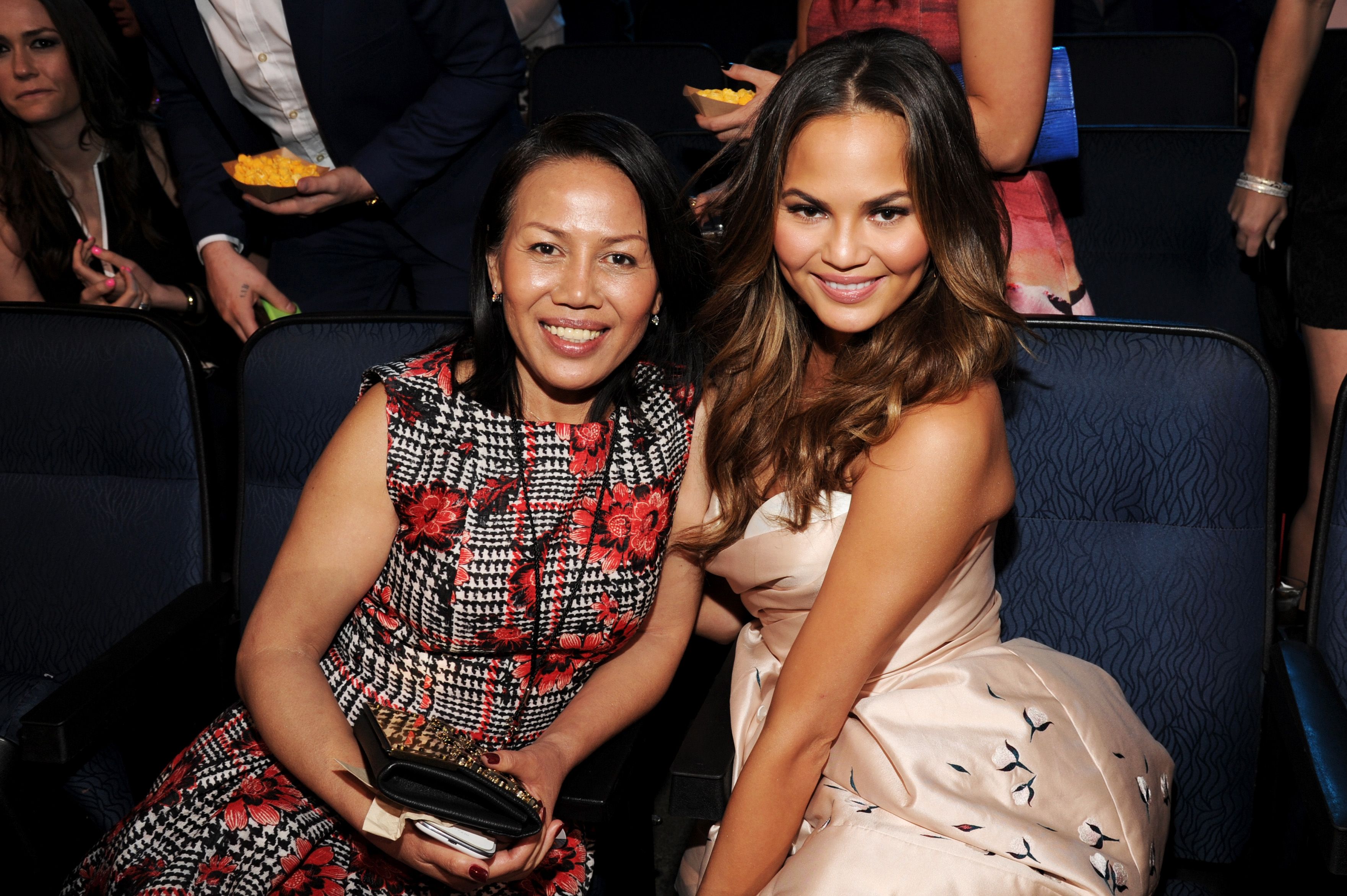 Chrissy Teigen and Vilailuck Teigen at the 2014 MTV Movie Awards in Los Angeles | Source: Getty Images
Vilailuck has become a firm favorite with social media denizens and has garnered a following on Instagram of close to 400,000 people. Quite a feat for a non-celebrity.
Vilailuck lives with her daughter, her famous son-in-law, and of course her two grandchildren Luna and Miles, whom she helping to raise. The doting gran often shares snaps of the young Legends in their day-to-day lives.
Vilailuck is a firm favorite with devotees of Thai food, and she often shares recipes and photos of her mouth-watering creations. What makes Vilailuck such a favorite is that she's not afraid of trying new things, and failing.
When things go wrong in her kitchen, she lets her followers in on the fun, with photos of the spectacular failures included. That is the best thing about Vilailuck, and about her daughter -- no matter what they keep it real.
Vilailuck shared her pain at Jack's loss in a heartbreaking video
Vilailuck also gives her daughter a handing the kitchen, helping her to develop and try out new recipes for her cookbooks. It helps if there is another foodie in the family to serve as a guinea-pig.
Unfortunately, Vilailuck and Chrissie's father, Ron Teigen, have been separated for many years although he only filed for a divorce in November 2019. Ron and Vilailuck are on good terms and he is a frequent visitor at the Legend mansion.
Vilailuck is an adoring grandmother to the two Legend kids, and often shares photos of herself with Luna and Miles. It is clear to see where Chrissie got that glowing smile.
Vilailuck seems to be particularly close to Luna, now four, and the two seem to spend a lot of time doing girl things, and even cooking up a storm together.
Tragedy has visited the Teigen/ Legend home. Chrissy and John had announced that they were expecting a third child, but on September 30, 2020, the couple lost their baby boy, whom they named Jack.
Vilailuck shared her pain at Jack's loss in a heartbreaking video of her holding the tiny baby in her arms and saying goodbye to her third grandchild. Little Jack's loss was a harsh blow, but one that Chrissie and John can work through together, with their love for one another, and Vilailuck's unswerving support.
Please fill in your e-mail so we can share with you our top stories!