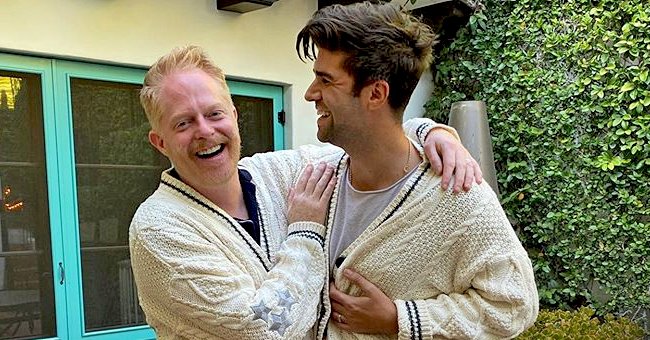 instagram.com/jessetyler
Here's What 'Modern Family' Star Jesse Tyler Ferguson Said about Becoming a Dad Later in Life
The actor and his husband share their first child together, who was born last July. The couple had been married for 7 years.
The couple welcomed their bundle of joy on July 7, his first's, and within hours of the birth of their son, Beckett Mercer Ferguson Mikita, they posed together for the first family photo, yet in hospital.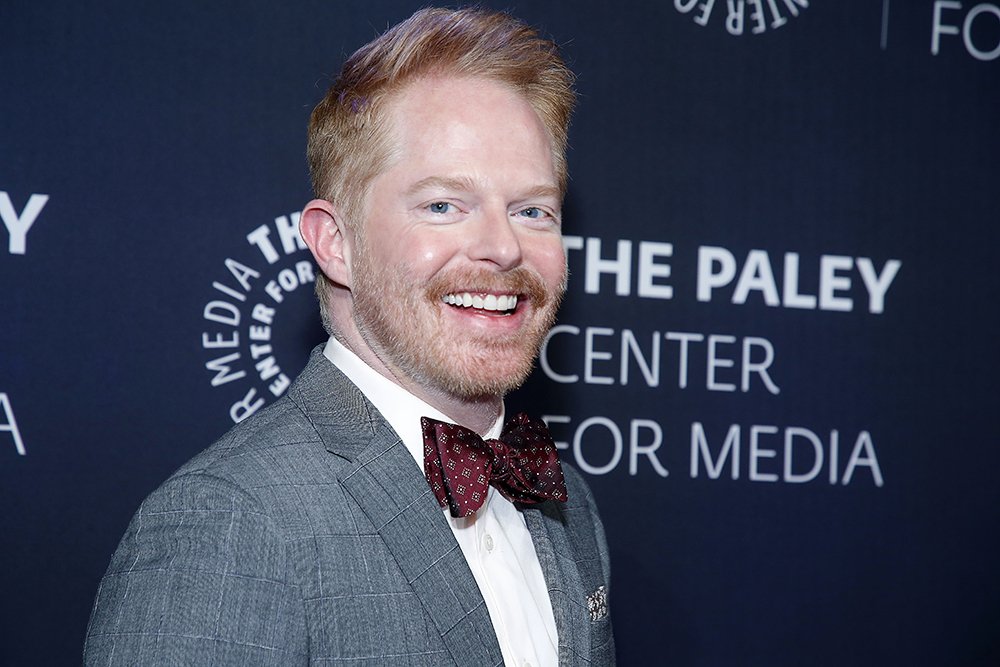 Jesse Tyler Ferguson attending The Paley Honors: A Gala Tribute To LGBTQ at The Ziegfeld Ballroom New York City, in May 2019. I Image: Getty Images.
Ferguson has commented that the transition to parenthood has been smoother than he expected, yet it is still amazing. People often ask him if they are getting enough sleep, and so far he is sleeping through the night.
Ferguson said: "My husband's 10 years younger than me, so I sort of was waiting for his timeline to catch up with mine. I think I would have done this 10 years ago, but whatever, it's fine. Better late than never."
In January of this year, during an interview on "The Late Show with James Corden," Ferguson made the announcement that he and her husband Justin Mikita were expecting their first child together.
During the conversation, host Corden was discussing former guest Charlie Hunnam's 40th birthday, when the actor said that after turning 40, people should start thinking to get serious about some things because that is when they really become adults.
The couple is very happy with their first child and to celebrate in February they held a baby shower. The celebration was attended by fellow cast members of "Modern Family" co-stars like Sofia Vergara and Sarah Hyland, friends and family.
In March, the actor said that he was preparing to be a father, as much as anyone can prepare, because fatherhood is something that cannot be controlled. During that time he was ready to present his play "Take Me Out," on Broadway when the pandemic closed everything.
GETTING USED TO PATERNITY
A few weeks ago, the actor shared a sweet photograph on his Twitter, of his three-month-old son, Beckett Mercer. In the shared image Ferguson appears holding his son while the baby rests his head on his neck.
To accompany the photograph, the actor wrote that they could now call him daddy, a clear allusion to his new state and the way his life has changed due to the arrival of his first child. In the image, you can see Ferguson's happiness, as his face shines with joy.
A few days ago the actor also celebrated his 45th birthday, the first since he became a dad. Ferguson received many congratulations messages, but the most emotional thing was that he took to his Instagram to share a cute photo holding his baby.
He accompanied the image, where he appears holding his son in front of him while making sweet faces with his face, with these words: 'my first birthday with this little nugget in my arms.'
Please fill in your e-mail so we can share with you our top stories!