Jesse Tyler Ferguson Embraces His New Normal as the Happy Parent of a 1-Month-Old Son
Actor Jesse Tyler Ferguson is embracing his "new normal" as a doting father to Beckett Mercer, whom he welcomed with husband Justin Mikita last month.
On August 23, Justin Mikita, a producer and actor, uploaded an adorable snap on Instagram of Jesse Tyler Ferguson gently burping the couple's new baby, Beckett Mercer.
Mikita captioned the post: "The new normal." In the picture, Ferguson is seen smiling at the camera while tending to their son.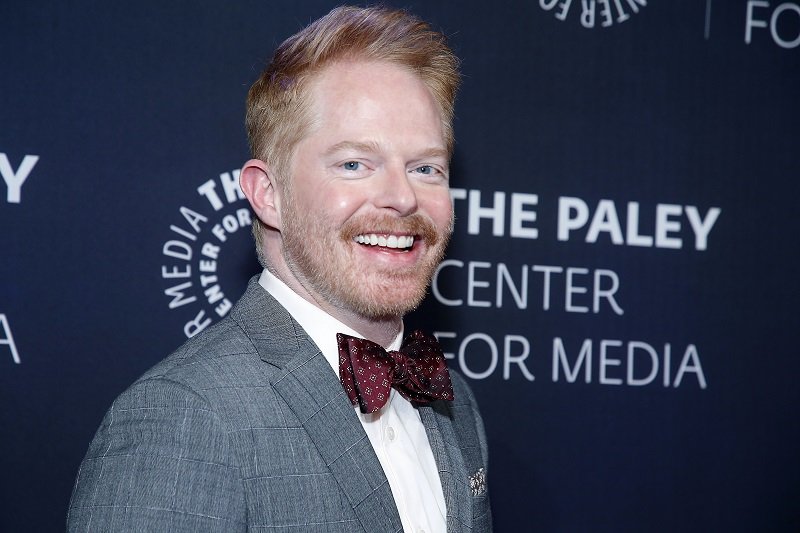 As of writing, the photo has garnered more than 26,000 likes. The post also received comments from several fans.
Ferguson and Mikita welcomed their first child together on July 7. The great news was confirmed by a rep for Ferguson at the time.
Several days after Beckett's birth, Mikita posted an image of a onesie on his Instagram page. "Welcome to the world, Beckett Mercer," he wrote. "We love you more than I could've ever dreamed of."
In his post, Mikita also thanked the staff at Summerlin Hospital, where the baby was born. Ferguson first confirmed that he and Mikita were officially expanding their family in January.
The actor's confirmation took place during an appearance on "The Late Late Show With James Corden."
Ferguson believed that Mikita was "thrown off" by his questions, so the latter initially ran away.
Ferguson, who is most popular as Mitchell Pritchett in "Modern Family," first met Mikita at a gym in West Hollywood.
Ferguson was already involved in the entertainment industry at the time. However, he was not yet as well known as he is these days.
Mikita was a law student during that time. He had just seen the pilot of "Modern Family" and was surprised by the character of Ferguson on the hit show.
Meanwhile, Ferguson was surprised by how "handsome" and "sweet" Mikita was, so he began chatting with him and asking questions about him.
Ferguson believed that Mikita was "thrown off" by his questions, so the latter initially ran away. Luckily for the now-married couple, they managed to keep in contact through social media. Eventually, Ferguson invited Mikita to dinner.
Nearly a year later, they ran into one another again at the gym. This time, Mikita was single, and they gave their relationship a try. They began dating in 2010, and they have been together ever since.