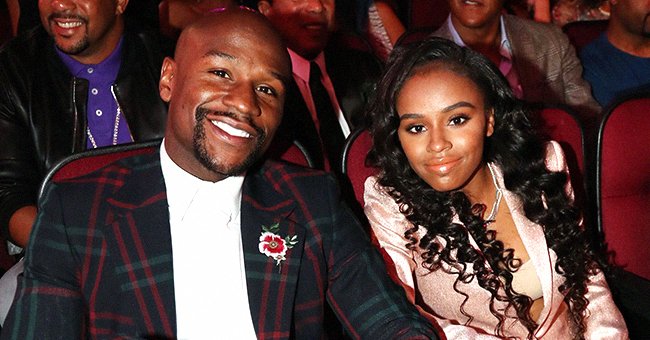 Getty Images
Floyd Mayweather's 20 Year Old Daughter Is Pregnant — 5 Quick Facts about Iyanna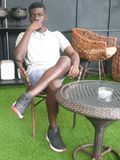 Boxing icon Floyd Mayweather is set to become a first-time grandad as his 20-year-old daughter, Iyanna, would be welcoming her first bundle of joy soon. Here are tidbits to know about her.
Sports star Floyd Mayweather is well on his way to becoming a grandpa in no time as his grown daughter, Iyanna, expects her first child.
Iyanna "Yaya" Mayweather is pregnant with rapper NBA Young Boy's child, and although there seemed to be a rift between the rapper and Mayweather, he wishes his daughter nothing but the best.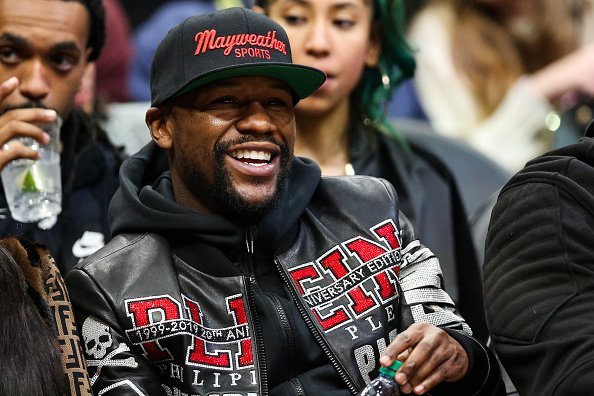 Floyd Mayweather at a game between the Atlanta Hawks and the Milwaukee Bucks at State Farm Arena on December 27, 2019. | Photo: Getty Images
MAYWEATHER SPEAKS ON HER RELATIONSHIP
In his recent interview, the star dad bared it all as he noted that Iyanna is now an adult, and he would continue to support and respect her wishes and the decisions she makes with her other half.
Mayweather, 43, and NBA Youngboy have had some back and forth issues. The mainstream rapper once reportedly used vulgar words against the boxing legend. However, Mayweather shared in his interview that he felt no hard feelings towards the rapper.
FLOYD SPOILS IYANNA
Mayweather is known for putting in a lot of work to gather his fame and fortune, and when it comes to splurging, the combat icon spares no expense.
The 20-year-old who was released with a bond of $30,000 still has a court case in progress.
During Iyanna's sixteenth birthday, the star dad went all out to organize a mega birthday bash with Drake and Future giving sterling performances at the Mirage Grand Ballroom in Las Vegas.
IYANNA WAS RECENTLY ARRESTED
Leading up to the time her pregnancy was confirmed, Iyanna was involved in a bloody feud due to cheating allegations connected to her lover, NBA Youngboy. After allegedly stabbing a lady who was seeing her baby daddy, the youngster was arrested.
She was charged with felony and aggravated assault. According to sources, Iyanna had visited her partner and found the lady identified as Lappatra Lashai Jacobs there. An altercation ensued between the duo, and before long, it turned bloody.
MORE FACTS ABOUT THE YOUNGSTER
News of the bloody altercation between Iyanna and her baby daddy's alleged mistress came in weeks after her dad's long time partner, Josie Harris, was found dead in her home in California.
The 20-year-old who was released with a bond of $30,000 still has a court case in progress, but she is gearing for motherhood and staying positive so far.
HER BOYFRIEND HAS MORE KIDS
While Iyanna is having her first child, NBA Youngboy is already dad to five kids. The rapper has four sons, a daughter, and another baby girl on the way. However, he once informed fans on social media that one of his kids was not biologically his.
NBA Youngboy, 21, has his fair share of fans and fame, which is fraught with controversies. Right from his teenage years, the young adult has been entangled in legal issues.
However, his expertise stood out when he released eight mixtapes between 2015 and 2017. The youngster who started releasing chart-topping hits is signed to Atlantic Records, and he continues to bring premium content to his teeming fan base.
Please fill in your e-mail so we can share with you our top stories!