Royalty Brown & Her Sister Sinatra Look Cute Posing for Snaps — See Their Twinning Outfits
Royalty, daughter of famous American singer and songwriter Chris Brown, looked cute with her little sister Sinatra in a recent Instagram post. The adorable girls twinned in lovely outfits. 
Royalty Brown was recently seen rocking adorable matching outfits with her cute little stepsister Sinatra in a series of photos on her Instagram feed. 
The pictures were posted just yesterday, and it has since garnered several positive reactions and praise from fans and followers who could not get enough of the girls' chic look.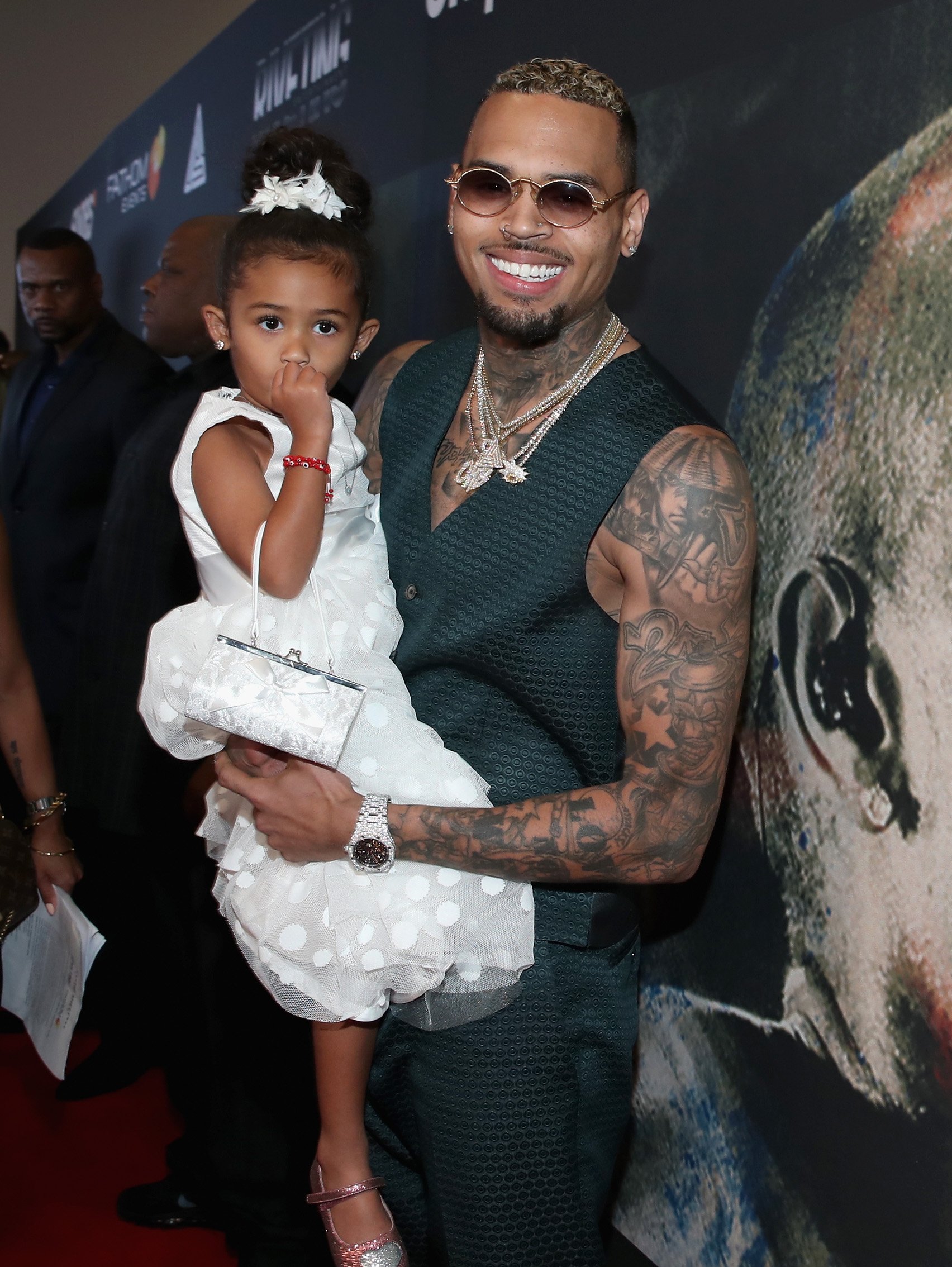 They were fully dressed in stylish black tops with netted sleeves and faded stonewashed black jeans. To complete the look, the outfits were paired with cute designer purses, sneakers, and huge dark sun shades. 
In the first three pictures, Royalty was captured posing all alone as she stared intently at the camera. In the last two photos, she was joined by Sinatra as they sat on tiled steps, camera-ready. The images were captioned:
"This was Monday! ••• @novakids #FashionNovaPartner."
Although many might not know, this is not the first time adorable posts about the lives of the girls are making the rounds. Earlier this year, Nia Guzman, mother of the two, posted a sweet video of Royalty energetically busting some dance moves. 
The 6-year-old was dancing to her father's music during a promotional photoshoot for Milano Di Rouge owned by designer Milan Rouge. It was hard to miss how much the adorable six-year-old resembled her father in those moments.
Even though the pair called it quits, their unending love for Royalty never fails to bring them together. 
Unsurprisingly, several fans gushed about how well she danced while others commented that she was dancing just like her father. Clearly, the apple did not fall too far from the tree. 
In May, for Royalty's 6th birthday, both parents reunited to celebrate the special day for the sweet girl. The family had an early full-blown celebration the night before. 
The party was complete with music, friends, family, and, most importantly, a huge birthday cake. The intricately designed cake was shaped in the letter R with pink icing.
Videos from the blissful time were posted on Royalty's Instagram page run by Guzman. In the clips, the birthday girl was seen blowing out the candles as her father held back her hair and her mother led the countdown. 
Later, she was gifted two colorful pet birds in a white birdcage, much to her surprise and delight. Videos from the sweet moment were also posted on her Instagram page with a compelling message of gratitude. 
Earlier in the day, Brown and Guzman also took to their Instagram feeds to post adorable photos of their beautiful daughter. Even though the pair called it quits, their unending love for Royalty never fails to bring them together.