'Good Bones' Star Karen Laine Reveals She Underwent Unexpected Surgery — Here's What Happened
On Tuesday, November 3, 2020, reality star Karen Laine revealed that she had to undergo oral surgery for a special occasion. The television personality shared how her youngest child was getting married over the weekend.
Karen Laine, the star from "Good Bones," revealed last September that she was stepping back from the "Two Chicks and a Hammer" series. She and her daughter, Mina Starsiak Hawk, started the company together over 10 years ago.
The reality star and Hawk's show is a home renovation business. On television, fans follow the mother-daughter team as they use their skills to turn run-down properties in their hometown of Indianapolis into new homes.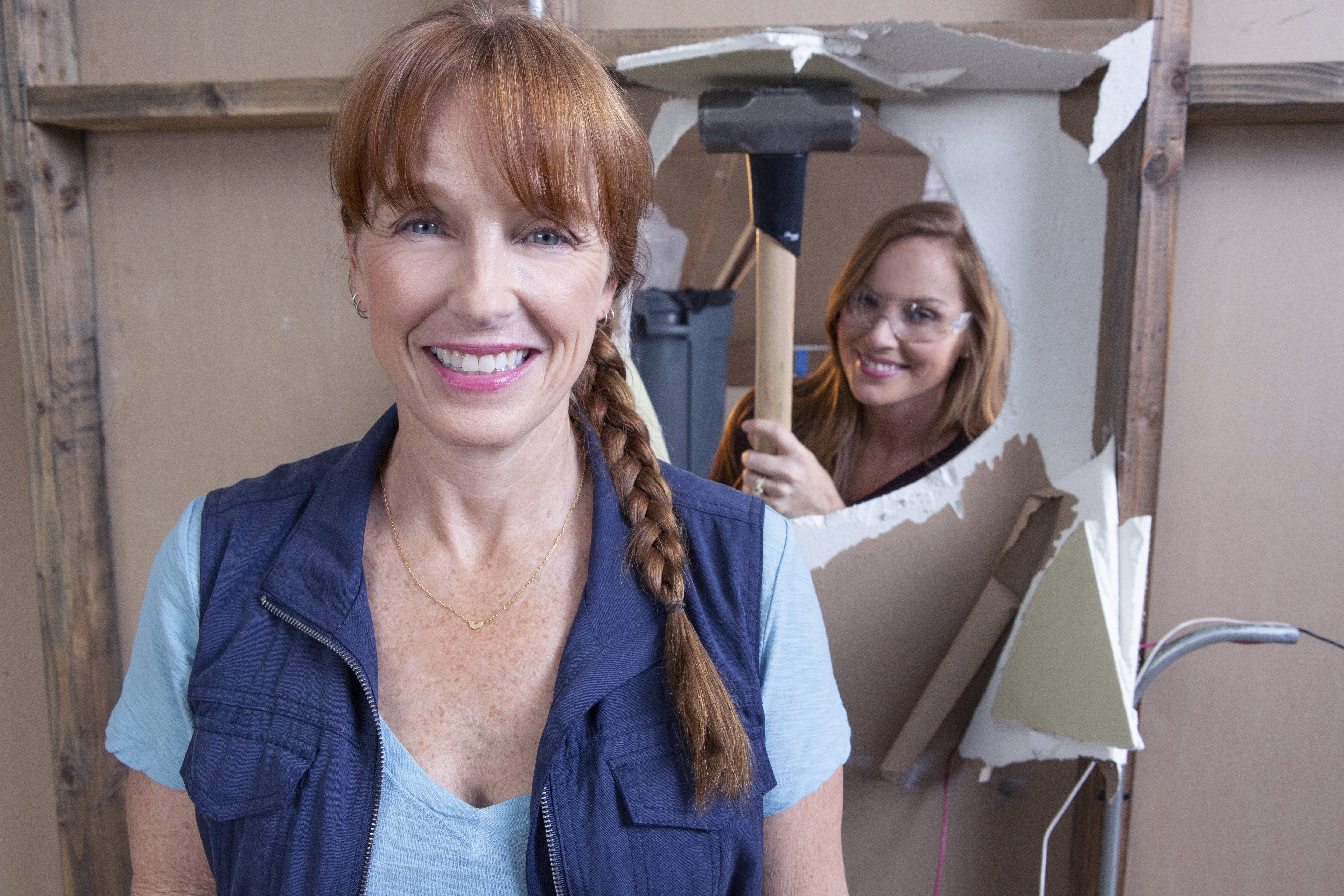 After being on the show for four seasons, Laine revealed that she was retiring from their company. However, she's still taking part in the series, but this time she is focusing on DIY projects instead of home renovations.
The television personality will also still remain a part of "Good Bones." Besides the new work she's been focusing on, the "Two Chicks and a Hammer" Instagram page also shared that she would be spending more time with her husband.
Laine is married to Roger, and the pair are expected to spend their time sailing, hanging out with her chickens, and working on "Good Bones." Before she started working on her company with her daughter, the reality star operated as a lawyer.
This week, the star revealed that she had a big duty coming up on Saturday, November 7, 2020. Taking to Twitter, she explained that her youngest child was getting married and she was going to officiate!
The reality star revealed that she was preparing for the big day by getting oral surgery which she claimed she "suddenly" needed. She shared how she was in good hands with Dentist Dr. Patel and his staff.
Laine's organization is known as Housing First and aims to give homeless people homes.
Laine also shared a photo of herself lying in a chair while the doctor and his assistant took care of her teeth. She was photographed with her mouth open, and the doctor and staff member flanked her on both sides while posing for the camera.
Since leaving her business, Laine has started a new 501c3 nonprofit company called Indy Home. The aim of the organization is to target and address homelessness in her hometown of Indianapolis.
My youngest is getting married Saturday. I am officiating. This is how I gear up for the excitement and responsibility, I suddenly need oral surgery. But Dr. Patel and his staff were awesome!!! pic.twitter.com/ZaLyNKpEwA

— Karen E Laine (@mammachick1) November 2, 2020
The reality star believes that homeownership is one of the most essential basic needs. She also noted how people refused to get into housing due to being forced to give up their pets, alcohol, or even their loved ones.
Her organization is known as Housing First and aims to give homeless people homes. "Good Bones" has actually spent years fixing up homes in her city to cater to other people who are in need.