Watch a Sweet Video of 'Good Bones' Star Mina Starsiak Hawk's Son Jack Meeting His Baby Sister
Mina Starsiak Hawk of "Good Bones" fame warmed her fans' hearts on Instagram when she shared a video of her son Jack meeting his newborn sister Charlotte Drew. 
Actress Mina Starsiak Hawk shared with her fans an adorable video showing the moment her 2-year-old son, Jack, met his newborn sister Charlotte Drew for the first time. 
In the video, Jack was sitting on a brown sofa in their home when his mom handed Charlotte over to him. The newborn baby girl was sleeping and wrapped in white swaddling clothes.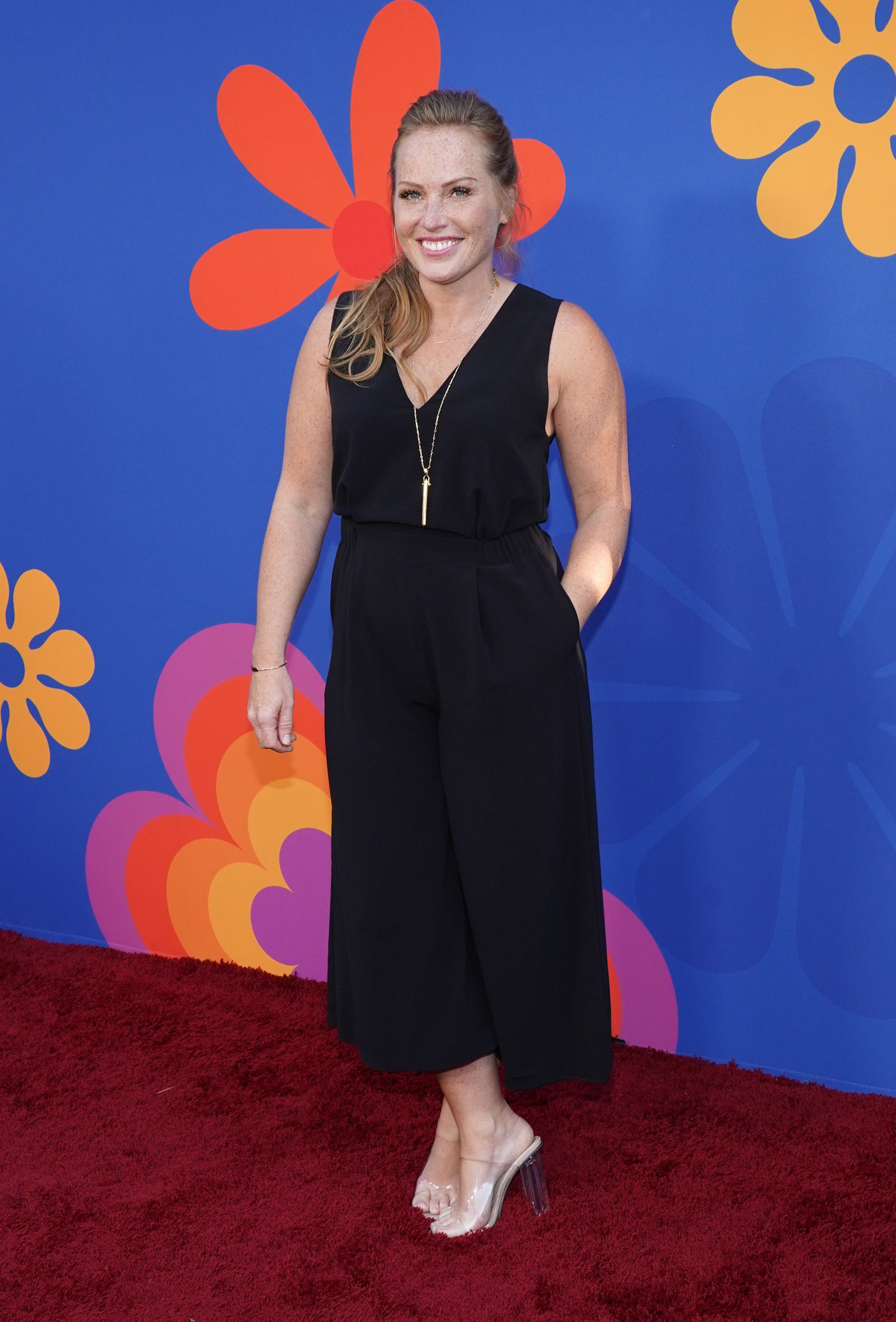 Once Jack saw his baby sister, his eyes lit up. He immediately carried her in his arms and kissed her face many times. His overjoyed mom also kissed his cheeks and caressed his hair. 
Jack also looked at the camera before continuing to kiss his sister's face. When he finished, he handed her over to his mother, who sat close by. Starsiak captioned the post: 
"Alright... the much requested Jack meeting Charlie video! ??? It's as cute as you thought it would be people."
Starsiak also described Jack as the sweetest. She guessed the 2-year-old would sing a different tune when he realizes his sister would not be leaving, adding that she would find out in time. 
Concluding her caption, the actress asked her fans who had kids aged two years apart if their kids were best friends or avoided each other regularly. 
Starsiak's fans responded to her question, narrating their experiences. One fan said it depends on how she treats her children's relationship with each other. 
The fan added that her children's relationship with each other ebbed and flowed but that they were each other's cheerleaders. Another fan wrote: 
"My youngest were 18 months apart. Best friends and sometimes sworn enemies. Kept us on our toes. Congratulations!"
Starsiak and her husband, Steve Hawk, welcomed Charlotte via cesarean section on September 16. The adorable baby arrived weighing 7 lbs., 6 oz. She also measured 18.5 inches long. 
The couple told PEOPLE they were obsessed with their little family and could not wait for Jack, who they tagged as the best big brother, to meet the sweet Charlie.
When Starsiak was six months into her pregnancy, she recalled the emotional and physical struggles she had in conceiving for the second time. 
In a chat with PEOPLE, she said she found it difficult to watch the "Mother's Day" episode of "Good Bones'" fifth season due to her difficult experience with in vitro fertilization. 
The mother of two said the doctor told her and her husband in that episode that they might only be able to have another child with an egg donor. 
Starsiak said she cried after that conversation, but felt it was necessary to document her true feelings for transparency's sake, and also because it was her way of doing things. 
The 32-year-old actress has many joyful experiences as a mother. She also has some challenging moments. One such occasion was when Jack had to undergo a routine operation at 11 months. 
Taking to her Instagram page, Starsiak shared a picture of Jack smiling before his operation, explaining that he had an undescended testicle that needed to be put back in place to avoid complications in the future. 
Later on, she updated her fans that the surgery went well and that Jack was home in one piece. Starsiak also revealed she was not home with her son and her husband as she had to leave town for work. 
The actress further said that not being at home for Jack's arrival from the hospital was her toughest mom guilt moment since his birth. The doting mom said she cried a lot, which she rarely did, adding that she was lucky to have her husband at home holding down the fort for her.