Snoop Dogg's Daughter Cori & Wife Shante Flash White Smiles While Posing in Matching Outfits
Snoop Dogg's lovely family was the perfect view in recent snaps shared on social media as his youngest daughter, Cori Broadus, took a moment to celebrate her mom, Shante.
Cori Broadus commemorated her mom Shante's big day on Instagram, where she shared heartwarming snapshots of the celebrant to fans' delight.
Snoop Dogg's family looked gorgeous as they rocked similar outfits while smiling for the camera and reveling in the sweet moment. The photos shared included Cori, the celebrant, Shante, and her sweet-faced granddaughter.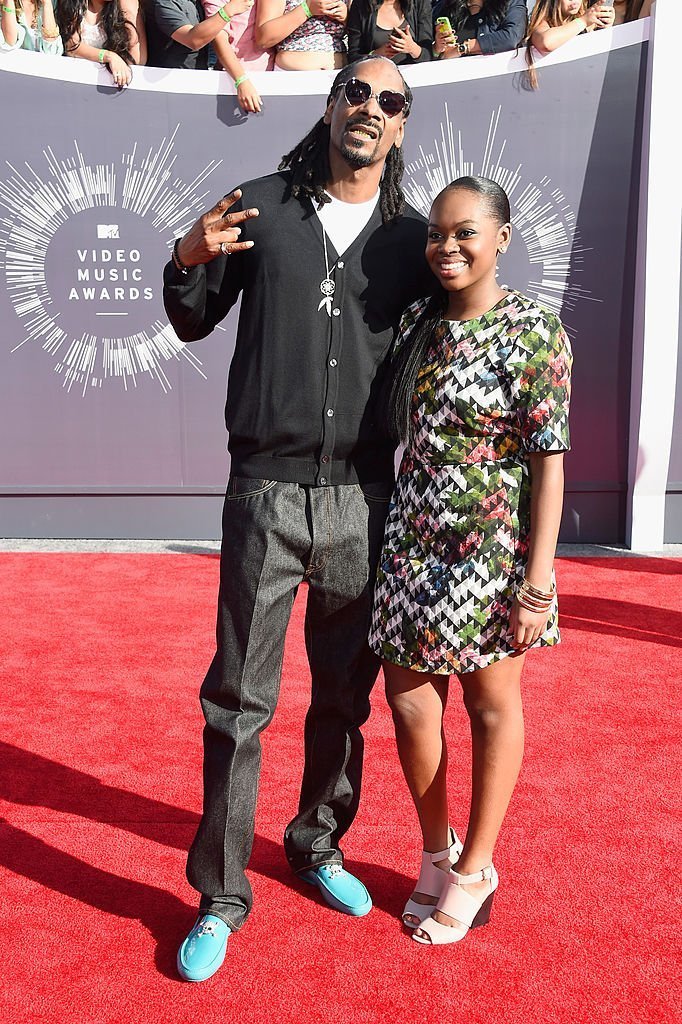 In one of the snapshots, the Broadus ladies sat as three generations, with Shante sitting pretty in the middle while carrying her grandbaby on her lap. Cori stood at the back, brandishing a wide smile.
The glamorous trio rocked white outfits, and while the birthday girl rocked cornrows, her grandbaby's curls were styled with white hair clips. Cori was content with rocking her bald head with stud earrings. She captioned;
"Happy C-Day, Mama Tae."
Fans fell over themselves with admiration as they gushed over Snoop's family while joining Cori in celebrating the matriarch. Star mom Shante also joined in the comments to show love to her youngest child. 
Over the years, American rap icon Snoop Dogg and his family have found themselves in the news for different developments and drama-filled moments, but they always manage to stay strong in all. 
The iconic entertainer couldn't help but brag about how they were still "rolling" twenty-one years later.  
One family member who prides herself on patience is Shante, and this is due to how she endured controversial moments in her marriage, including cheating allegations. 
Shante and Snoop Dogg have been married for over two decades and have had their fair share of rocky times, but time and time again, they always seem to prove that their love was above all adversities. 
During the couple's 19th anniversary, the star rapper honored his partner with a picture that showed that their love germinated in high school. Snoop and Shante's high school love had gotten to a breaking point and almost came to an end in 2004. 
Once in an interview, the rapper explained that he was trying to get a divorce but had a change of heart after his affection for his family returned. The award-winning personality noted that the music industry did a number on him and almost had him going through with the divorce. 
For their 21st anniversary, Snoop made it a throwback affair as he shared a picture from older times where the pair were locked in a sweet embrace. The iconic entertainer couldn't help but brag about how they were still "rolling" twenty-one years later.