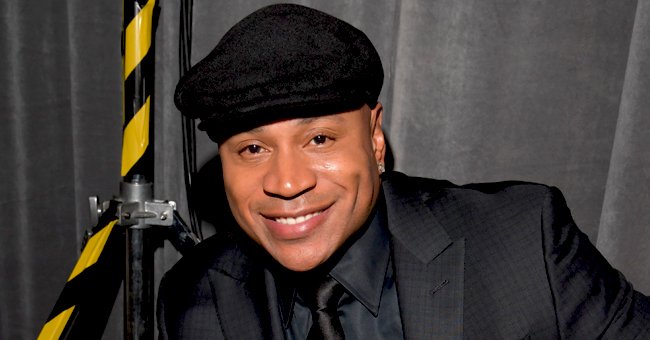 Getty Images
'NCIS: LA' Star LL Cool J's Wife & 2 Daughters Show Their Resemblance Posing in Caps in Selfie
American singer LL Cool J's wife Simone Smith, thrilled fans with a new picture on Instagram, posing with her two daughters in stylish outfits.
Simone Smith wore the smile of a proud mom in the recent selfie she took alongside her two daughters Italia and Nina Smith. From the caption of the picture, it looks like the mother-daughter squad had just finished casting their votes for their favorite candidate and decided to pose for a quick snap.
While star mom Simone covered her blonde braids with a New York Yankees face cap, she donned a white furry jacket. Her older daughter, Italia, flanked her from the left in a black jacket with white stripes on the shoulders as she sported large hoops and a blue baseball cap.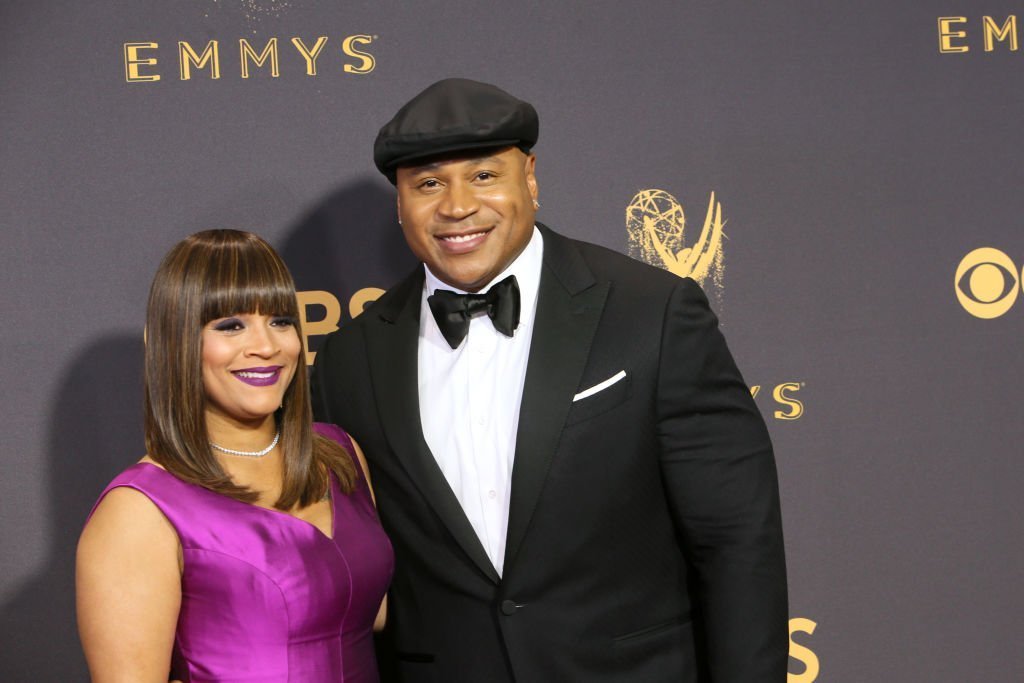 Simone Smith and actor LL Cool J at the 69th Annual Primetime Emmy Awards | Photo: Getty Images
Simone's youngest daughter, Nina-Symone, glammed up in a white ensemble while covering her straight hair with a Burberry bucket hat. Fans also noticed the striking resemblance between the trio. Simone captioned the post:
"I hope y'all voted because we did!!! Let's go."
While some fans commended the family for voting, others could not help but notice their beauty. One fan thanked Simone and her daughters for being model citizens by performing their civic duties, while another fan noted that he almost took Italia for her mom due to their striking resemblance.
The rapper revealed that their love story began when he stopped to say hello to a friend who then introduced him to Simone.
Simone, a proud mother of four, enjoys posting pictures of her beautiful daughters on social media. The entrepreneur also enjoys watching her children do their thing with class and style.
Not all of LL Cool J's children followed in their famous father's footsteps for a career in the entertainment industry. Cool J seemed to have done an excellent job ensuring his children do not live in his shadow.
His daughter Samaria revealed in an interview the huge role her famous father played in building her confidence for a successful life. According to her, LL Cool J would often call her regularly to affirm to her how talented, beautiful, and smart she is.
LL Cool J's pep talk seems to have finally paid off in his kids' career choices. Najee, the eldest child of the Smith tribe, is reportedly a professional photographer and already has a considerably large following.
Smith's daughter Italia reportedly bagged a degree in business administration from Northeastern University and, according to reports, is already making her presence felt in the industry.
Nina-Symone, the youngest of the family, seems to be the only one who shares similar musical sentiments with their famous father.
Seeing the remarkable steps her children are taking must be a wonderful feeling for Simone, but none of these can equal her love story with her famous husband.
LL Cool J and Simone reportedly met as teenagers in 1987 and have since clung to each other. The rapper revealed that their love story began when he stopped to say hello to a friend who introduced him to Simone.
The couple got married in 1995 after dating for eight years. Their love story might look perfect, but not without a fight. The sad news of Simone's bone cancer diagnosis ushered some difficult years for the Smiths.
Simone reportedly had her right tibia removed during a 15-hour surgery and said that it took two and a half years for her to recover, after which she had to learn how to walk again. In all of these, she could always count on the support of her husband.
Please fill in your e-mail so we can share with you our top stories!