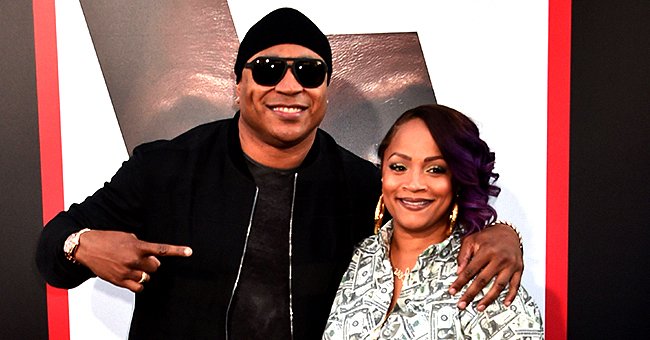 Getty Images
See LL Cool J's Wife Simone's Tribute to Their 1st Born & Only Son Najee on His 31st Birthday
Rapper LL Cool J's wife, Simone Smith, proudly shared a picture of their son, Najee Laurent Todd Eugene Smith on social media. The couple's eldest son just turned 31 on September 18.
Simone Smith is one proud mama. While she keeps busy with her business, the 52-year-old jewelry entrepreneur did not forget to give her son, Najee Laurent Rodd a sweet shoutout on his birthday.
On September 29, Simone posted on Instagram a picture of Najee inside his car. She gushed at the sight of his son. He clearly inherited his parents' looks. Simone shares him with husband LL Cool J whose real name is James Todd Smith.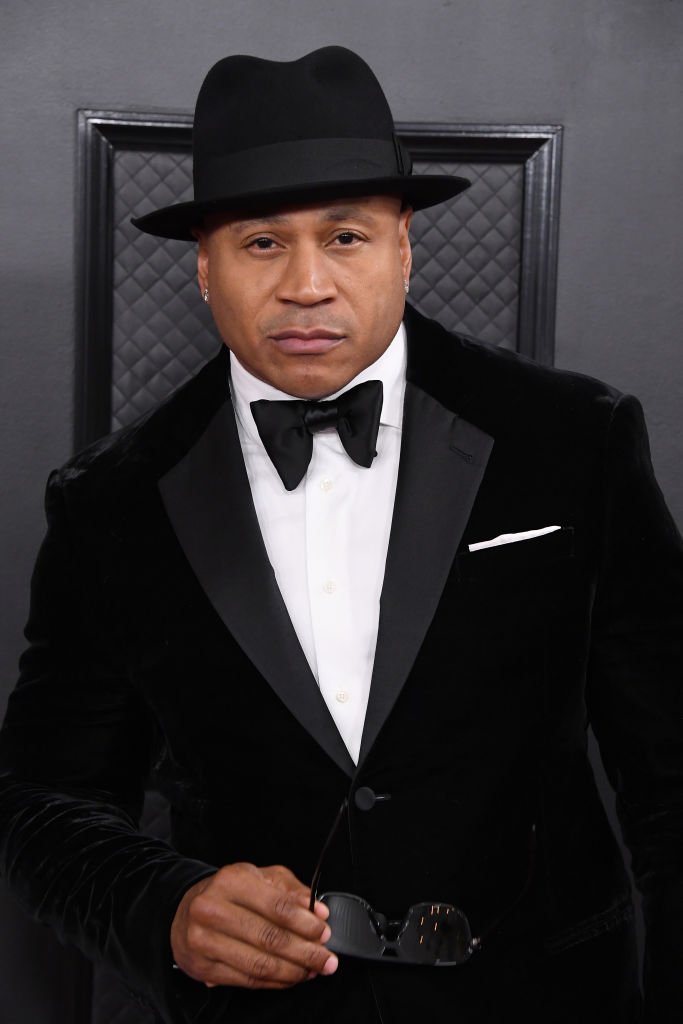 Actor and rapper LL Cool J attends the 2020 Annual Grammy Awards at Staples Center in Los Angeles. | Photo: Getty Images
Simone, who is also a mother to Samaria Leah, Nina Simone, and Italia Anita, is true to her words when she described Najee as a handsome man. In the photo, Najee is all smiles to the camera.
He is seen wearing a jacket with leather sleeves which he paired with a white scarf. He topped his look with a grey beanie. Beaming with pride, Simone wrote:
"HAPPY BIRTHDAY TO MY HANDSOME SON‼️ @najeethemagazine SHEESH I CAN'T BELIEVE YOU'RE 31‼️ STAY FOCUSED & PRAYED UP. I LOVE YOU"
The proud mother of four's picture quickly generated a thousand likes and a long thread of warm birthday greetings and sweet messages from fans.
Many of Simone's Instagram followers took notice of Najee's resemblance to LL Cool J who has been noted for his acting in several movies, including "Deep Blue Sea" and "NCIS: Los Angeles."
Simone, wbo battled bone cancer, is now cancer-free for 15 years and counting.
Simone and LL Cool J are doting parents to their children. The close-knit family has had their fair share of challenges, especially when Najee had a brush with the law in September 2015.
Like any parents, the pair did everything they could to get Najee out of detention. He was arrested inside a restaurant in New York. To the family's relief, police dropped Najee's brawling charges in December of the same year.
Aside from Najee's arrest, the couple who tied the knot in 1995 after eight years of dating faced a bigger challenge. In 2004, Simone was diagnosed with stage 3 chondrosarcoma, a rare bone cancer.
Simone's cancer treatment involved a 15-hour surgery to replace the bone followed by intense rehabilitation. Throughout the treatment, LL Cool J remained by his wife's side.
Simone is now cancer-free for 15 years and counting. The couple joined forces with the American Cancer Society for their campaign, "Beat Cancer Like a Boss" in 2019.
The campaign aims to empower women to lean onto their support system. Simone shared her journey with the ACS and thanked her friends and family for their unwavering support when she was battling the deadly disease.
Simone is not just a supportive mother of four children, she is also a proud grandmother. She recently took to Instagram to share a video of her grandson, King James, showing his baseball swings.
King James is Italia Anita's son. Simone was impressed at the little boy's skills in baseball and noted that he showed signs of becoming an MLB star in the future.
Please fill in your e-mail so we can share with you our top stories!