'White Collar' Star Marsha Thomason Has Been Married for 11 Years & Has a Daughter
"White Collar" actress Marsha Thomason has been married to her husband, Craig Sykes, for 11 years. With their seven-year-old daughter, the couple enjoys a great family life and are incredibly happy together. 
Marsha Thomason is best known for acting as Agent Diana Barrigan on the hit television show, "White Collar," and appearing as Naomi Dorrit on the ABC series, "Lost."
In her own right, Thomason is regarded as a successful actress, but that is not the only part of her life that seems to be flourishing. She is also happily married to a husband and a proud mother of one.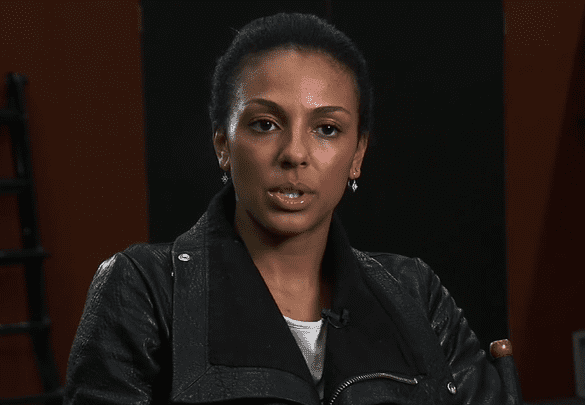 Apart from sharing pictures of herself on her Instagram page, Thomason enjoys sharing her husband and daughter's images with fans.
In a 2018 post, she posted a picture of herself and her husband, Craig Sykes, wearing matching outfits. The actress accompanied it with a caption explaining that their daughter suggested the outfit for them.
When Thomason is not twinning with her husband, she and her daughter, Tallulah Anaïs, warm the hearts of many with adorable matching outfits. 
Thomason has also starred in a number of comedy movies, including the 2001 film, "Black Knight."  
In an Instagram post, the mother-daughter duo both donned denim jackets with Thomason accessorizing with a pair of sunglasses.        
Thomason also proved that she does not mind engaging in some public display of affection with Sykes. In celebration of their ninth anniversary in 2018, the actress once shared an image capturing them in a sweet kiss. 
In another post, Thomason gave fans a glimpse into an adorable family bonding moment. The picture saw the actress and her husband posing alongside each other, with Tallulah being carried on Sykes' neck.
For most people, love means showing off their partner, and Thomason is no exception. The proud wife once shared a shirtless photo of Sykes making Paella.
Sykes and Thomason tied the knot in April 2009 in a beautiful 60-guest ceremony at the Inn at Seventh Ray in Malibu. Some of their famous friends in attendance were James Lesure and Sean Maguire. Four years after, the couple welcomed their daughter in July 2013. 
In addition to "Lost" and "White Collar," Thomason has also starred in several comedy movies, including the 2001 film "Black Knight," where she appeared alongside ace comedian Martin Lawrence.
The actress kicked off her career in acting in the 1994 film "Priest." She started her television career with the 1998 series "Playing the Field" before moving to Hollywood, where she gradually worked her way through.
With a successful career and a loving family, there is no doubt that Thomason is living in a fairytale. For this actress, life simply couldn't get better.