Kurt Russell Began His Career as a Child Star — A Look Back at His Work with Walt Disney
69-year-old actor Kurt Russell has a hundred acting credits under his name, but he will always remember with gratitude the man that believed in him and gave his career a chance.
The "Tango & Cash" star has been in over 100 productions both in film and television, earning a well-deserved reputation as a Hollywood actor and becoming a household name for several generations of viewers.
While younger audiences might have seen him in his various collaborations with director Quentin Tarantino, or for his roles on "The Christmas Chronicles" and "Guardians of the Galaxy Vol. 2," the older ones would remember his early years a Disney child star.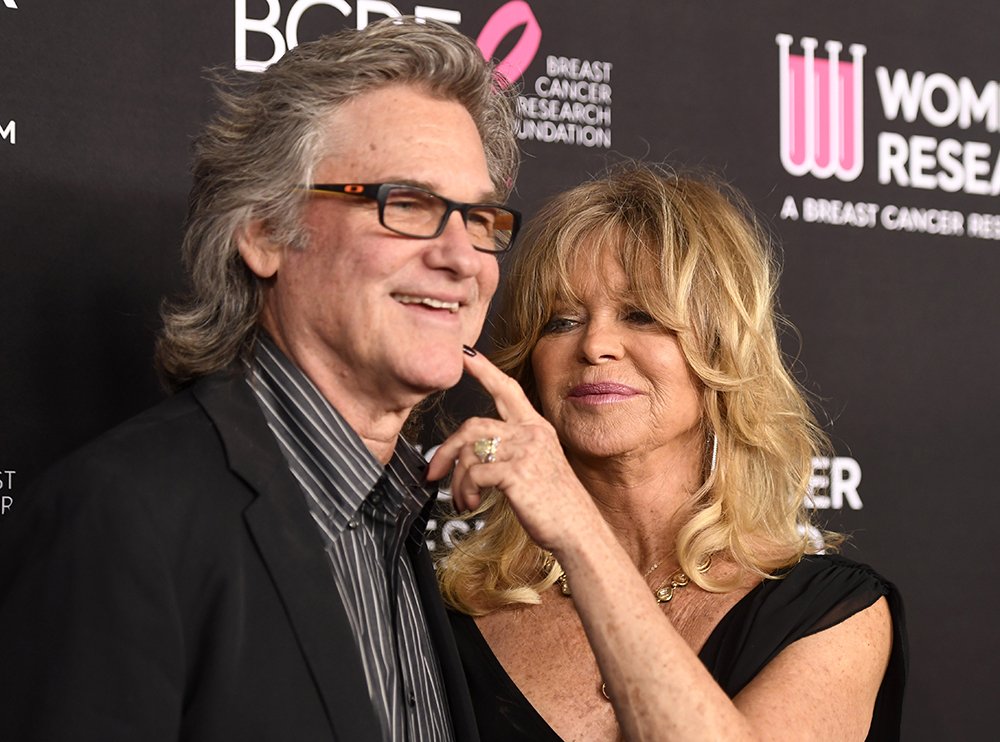 HOLLYWOOD GROWN
Growing up in Los Angeles, California, Russell was exposed to the TV industry early in life, with his father Bing starring as Deputy Clem on the iconic western series "Bonanza." But it was actually Russell's love for baseball that prompted him to act for the first time.
A young Russell decided to audition for a role only when he heard that his baseball heroes Mickey Mantle and Roger Maris were in it, and while he didn't make it into the movie, he did land a role in an Elvis Presley film, which ultimately put him in the spotlight and caught the attention of Disney Studios.
Russell had only joined the Disney family business when Walt passed away in December 1966.
Shortly before his death, Walt Disney wrote "Kurt Russell" on a piece of paper. It was later found on his desk, and was among Disney's last few written words. No one has any idea what Disney was referring to with his note—not even Kurt Russell. pic.twitter.com/ad2ImBemCp

— Mental Floss (@mental_floss) December 5, 2019
DISNEY STAR
Russell was 15 years old when he debuted in his first Disney film, 1966's "Follow Me, Boys!" starring Fred MacMurray. His performance impressed Walt Disney himself, who secured an exclusive contract with the young actor that ended up starring in a total of 12 Disney features.
Not only did he attain the status of a teen idol in front of the cameras, but he also lent his voice to several Disney features, both as a narrator and as a voice actor in animated films.
Kurt Russell and Davy Jones of The Monkees on the backlot of Walt Disney Studios. pic.twitter.com/KkT87z5kwj

— Eric Alper 🎧 (@ThatEricAlper) April 30, 2019
Russell worked for the famous studios regularly until 1979, and it was while doing a musical for the company that he met his longtime life partner, 74-year-old actress Goldie Hawn, with whom he shares son Wyatt Russell, also an actor.
While Russell eventually moved on successfully to adult roles, he maintained a close relationship with Disney, and he has occasionally worked in the company's films in the 1990s and 2000's.
FOND MEMORIES OF WALT DISNEY
In 2015, Russell recalled his personal relationship with Walt Disney as a teenager. The actor clarified that it wasn't like he was constantly around Walt, but only had the chance to meet him about seven times.
In the interview, Russell made reference to a letter he wrote to Walt Disney to thank him for the opportunity he gave Russell to earn a place in the film industry as a young aspiring actor.
"It's just a great fortune that you get to not only connect with those people but spend real, countable time, a time that matters, speaking about things, talking," Russell told CampusInsiders.
Were Walt Disney's dying words really "Kurt Russell"? As Disney's "Guardians" opens, the urban legend persists.https://t.co/SpzN9BV5li

— The Washington Post (@washingtonpost) May 4, 2017
WALT'S FINAL THOUGHTS
Russell had only joined the Disney family business when Walt passed away in December 1966, and he was filming at the studios that day when he heard the devastating news.
Decades later, a sort of urban legend has continued haunting Russell, with rumors that Walt's last dying words were "Kurt Russell. However, Walt didn't utter the actor's name but wrote it in a list of names.
The list, handwritten and signed by Walt was left on his desk before he was taken to the hospital due to complications of lung cancer. It has been conserved with the rest of the things left in the room, which has been recreated in detail as a theme park attraction.