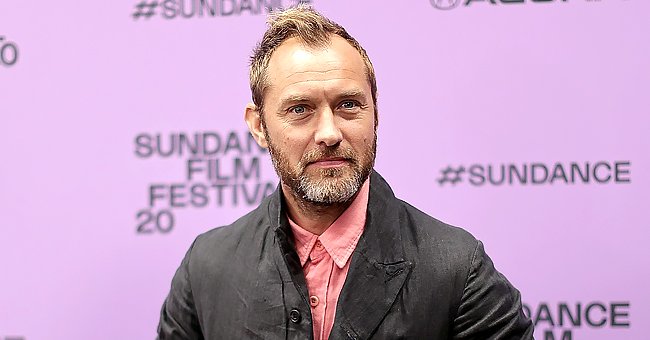 Getty Images
Jude Law, 47, Has Grown-up Son Rafferty, Who Is His Spitting Image & Is Also Famous — Meet Him
Jude Law's son, Rafferty, is following his footsteps in the entertainment industry and has already starred in several productions.
After launching his career in the '90s and becoming a global star with the film "The Talented Mr. Ripley," Jude Law became one of the most sought after actors in the industry.
His talent allowed him to star in several blockbuster movies such as "Fantastic Beasts," "Captain America," "The Holiday," "Alfie," and "Cold Mountain." However, Jude is no longer the only Law in the industry, with his son now following in his footsteps.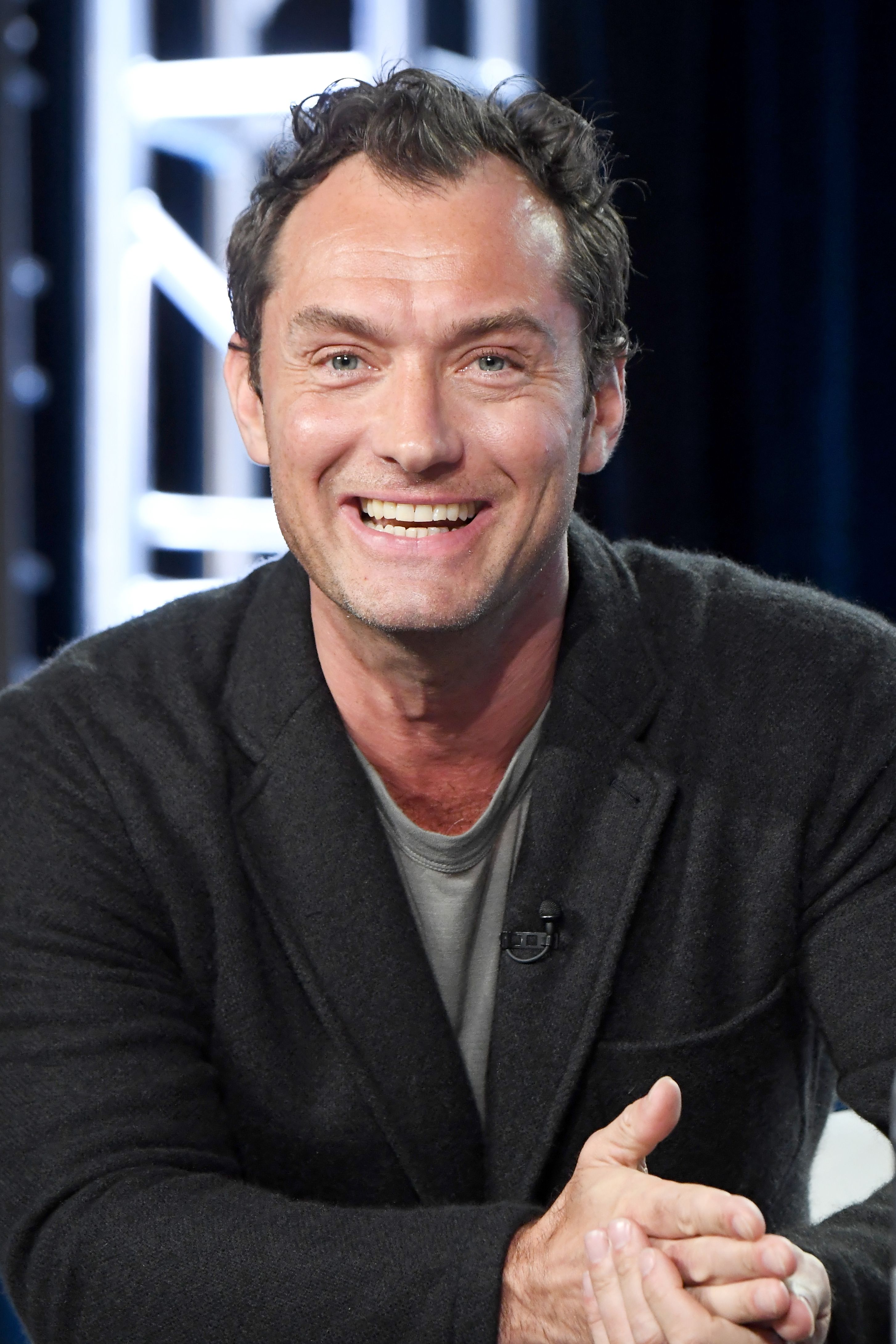 Jude Law during the HBO portion of the 2017 Winter Television Critics Association Press Tour at Langham Hotel on January 14, 2017 in Pasadena, California. | Source: Getty Images
A RISING STAR
At 24 years old, Jude's eldest son, Rafferty, is already taking after his father and slowly gaining success with several acting stints. Not only do they have a strong resemblance, but they are both talented in their craft.
The rising star is set to appear in the film "Twist" alongside Tira Ora, Michael Caine, Lena Heady, and Noel Clarke, and will share the screen with his father in "The Hat."
Jude's multi-talented son also has other outlets for his creativity, including making music as a DJ and Outer Stella Drive band member. Adding to his impressive skill set, Rafferty is also a model, inheriting fashion from his mother, designer Sadie Frost.
LIKE MOTHER LIKE SON
The 24-year-old's looks and talents come from both his parents, recently making them both proud as the cover model for Wonderland Magazine's summer issue.
Jude welcomed his sixth kid and first child with Philipa Coan last month.
Different shots of the budding actor were taken from the family's London residence, including a photo with his siblings, Rudy and Iris, a lounge photo, and a striking pool portrait.
ACCORDING TO RAFFERTY
Growing up in the shadow of well-known celebrity parents had its pros and cons, but it was no excuse to slack off for Rafferty. In an interview, he shared:
"I've always focused on pursuing the things I love and proving to people that I'm hardworking."
Currently, Rafferty is eager for "Twist" to premiere, knowing that he put in a lot of work in executing his role. "I want it [the film] to speak for itself," he shared.
THE LAW SIBLINGS
Rafferty has five other siblings, Rudy, Iris, Sophia, Ada, and a newborn child, whose name is yet to be revealed. Jude welcomed his sixth kid and first child with Philipa Coan last month.
The "Sherlock Holmes" star announced the good news on "The Tonight Show with Jimmy Fallon," but did not go into detail about his baby's gender, name, or birthday.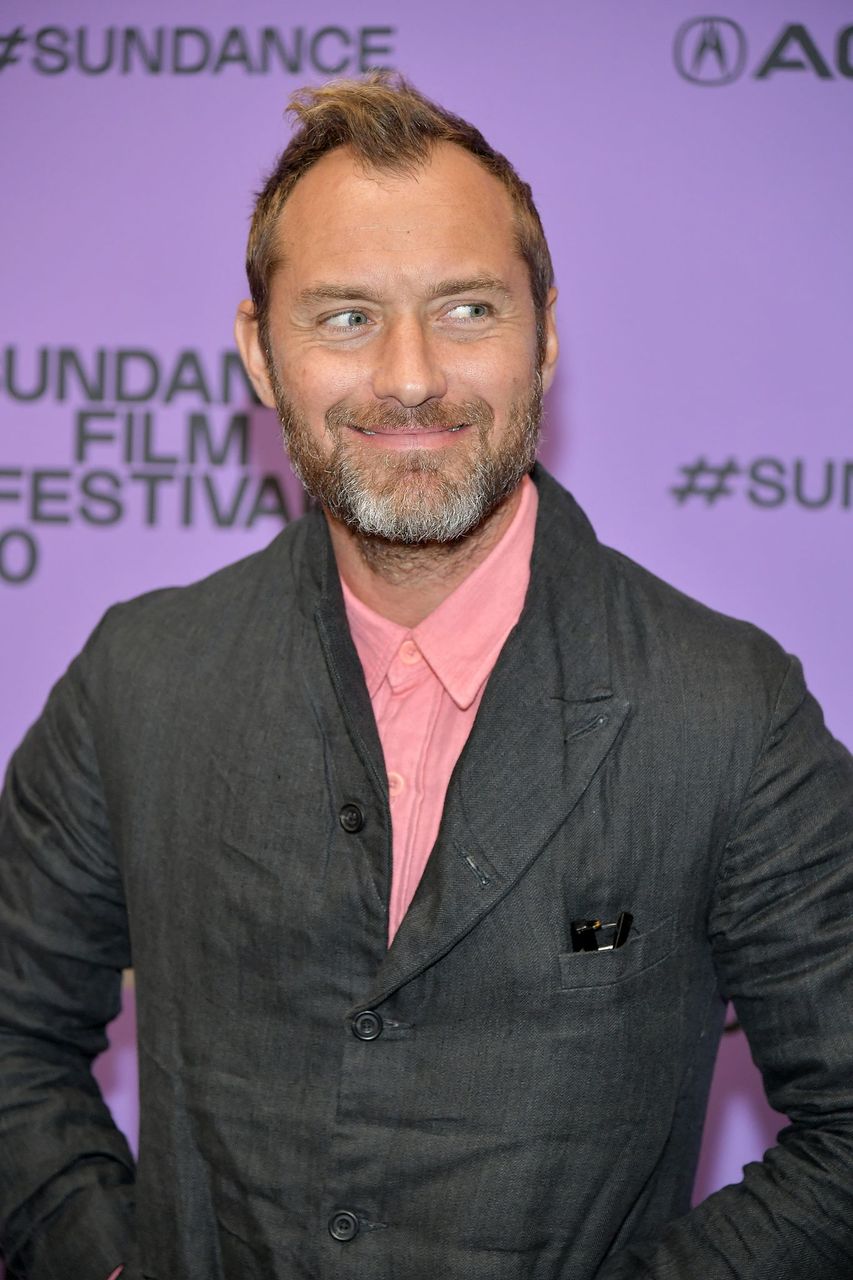 Jude Law during the 2020 Sundance Film Festival - "The Nest" Premiere at Eccles Center Theatre on January 26, 2020 in Park City, Utah. | Source: Getty Images
However, he did reassure his fans that Philipa was doing well despite giving birth in the middle of a global pandemic. Fatherhood has undoubtedly been a blessing to the British actor.
Please fill in your e-mail so we can share with you our top stories!