Porsha Williams' Daughter Pilar Captures Fans' Hearts Trying on Her Mom's Slippers (Video)
Porsha William's daughter, Pilar, melted the hearts of many Instagram users who watched her video trying on her mom's fashionable slippers.
On November 3, "The Real Housewives of Atlanta" star Porsha Williams shared a two-video slideshow to her daughter Pilar Jhena's official Instagram account that, at the moment, has over 15,000 likes.
In the first clip, the toddler, wearing red pants, a long-sleeved white shirt, and red bows on her head, appears crawling down a bed after Williams' slippers caught her attention.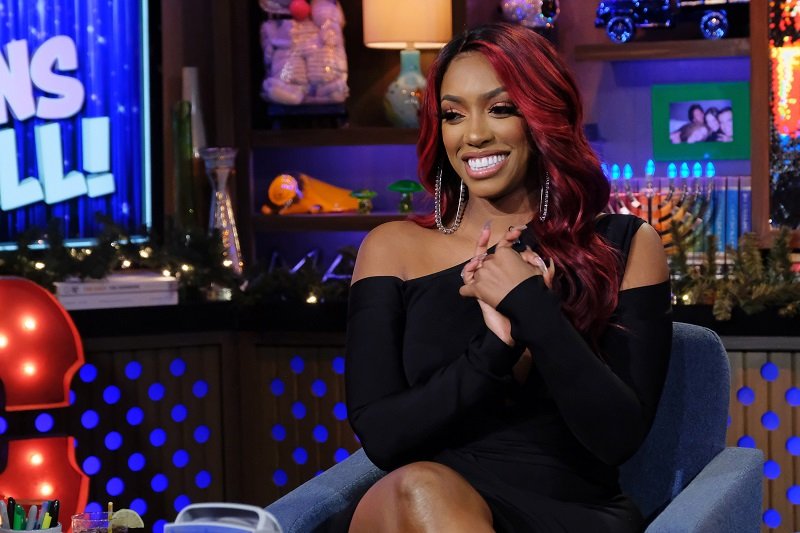 PILAR WEARING HER MOM'S SLIPPERS
Once Pilar was on the floor, she started putting on her mother's black slippers, as captured by Williams' second video. Initially, she put one on the wrong foot, but quickly noticed her mistake and fixed it.
When she noticed that Williams was recording her, she tried to stand up, but she lost the slippers. Although Pilar didn't walk with them, the videos still attracted a lot of attention.

As soon as Williams uploaded the clips, Pilar's followers took to the comment section to share their thoughts. Some netizens praised the toddler's intelligence as she knew she initially put the slipper on the wrong foot.
Porsha supposedly hooked up with a stripper.

Other Instagram users couldn't help but point out how cute and adorable Pilar looked. The caption was also quite funny, as Williams wrote, "Momma go ahead and give me these they look better on me."
Williams' daughter made headlines on Halloween too, due to her incredibly cute costumes. First, she wore a Queen of Hearts costume – gloves and tiara included.
PORSHA AND DENNIS' BREAKUP
Then, the toddler rocked a pink and purple dragon costume that, according to Williams' caption, she loved so much that she wouldn't let her parents take it off.
Speaking of Pilar's parents, they made headlines earlier this year after parting ways despite the fact that they were engaged. Pilar's father, Dennis McKinley, suggested in a now-expired Instagram Story that he was single.
On the other hand, Williams commented on a social media post that she, too, has "been single." They have not shared many details about their breakup, but they have not been photographed together for a while, either.
According to the Blast, Williams supposedly hooked up with a stripper during Cynthia Bailey's bachelorette party, which might suggest that she is not too fazed by the split.