Quick Facts about Life and Career of MSNBC Correspondent Steve Kornacki
Political expert Steve Kornacki has a sterling career span of over a decade and counting. His expertise at MSNBC has made quite an impression in political journalism and other spheres. Here is a look into his years of hard work.
MSNBC personality Steve Kornacki is a national political correspondent, but above that, his analysis and election coverage have made him renowned among political enthusiasts and the people in general. 
It is safe to say that Kornacki has had to hone his skills with years of practice, and these days most people see him as a favorite when the elections are on. Here are tidbits about Kornacki's humble beginnings to his present acclaim.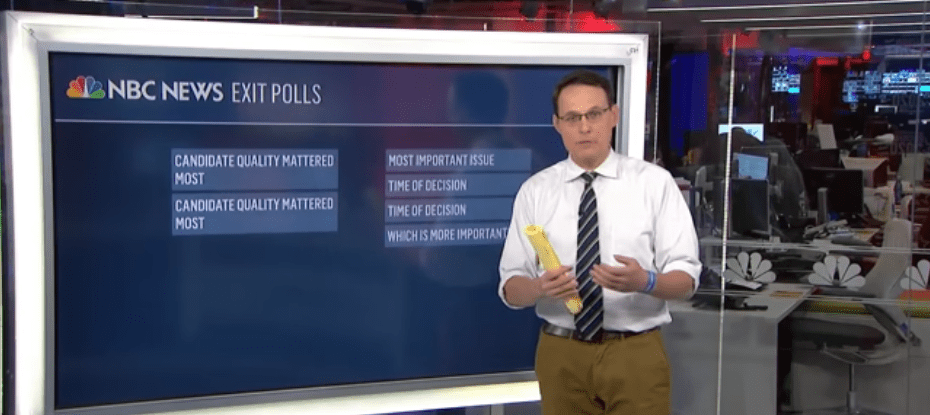 FACTS ABOUT KORNACKI 
The political guru who seems to have gained the attention of stars like Chrissy Teigen has worked tirelessly since the elections started. Kornacki's level of resilience and zeal to give unfiltered information to the masses keeps him awake and on the go
HIS WORK TEAM IS HELPFUL 
Owing to the fact that fans and his MSNBC colleagues were getting worried about his well being, his work team forcibly removed him from his work station so he could get some rest.
I honestly dunno how steve is still going im bout to die pic.twitter.com/R8IEt8lbIj

— chrissy teigen (@chrissyteigen) November 5, 2020
However, it seemed Kornacki's mind was wired to keep alert as he soon went on MSNBC'S Twitter page to thank his well-wishers.
HOW HE KEEPS IT RUNNING 
Since 2016, Kornacki, 41, has shown his superhuman streak during elections, but he cannot do all of that staying awake and keeping tabs on election results without considering his diet. One fact is that Kornacki runs his energy on diet coke.
THE FEAR OF FAILURE IS A DRIVE 
He shared in a recent chat: "Lots of Diet Coke. I'll drink a ton of Diet Coke. I think that's the main thing. Once we start getting election results, I feed off the energy. There's constant stimulus…"
The star also added that his adrenaline also comes from the fear of failure. This has undoubtedly worked for him perfectly and many can attest to it as they watched him perform beautifully during this period.
A message from @SteveKornacki. #TrackingKornacki pic.twitter.com/pY7hl6KAVc

— MSNBC (@MSNBC) November 4, 2020
HE'S GOT LUCKY PANTS 
Being the center of attraction during the delicate and one of the country's most critical times, the 41-year-old's signature outfits have drawn fans' attention.
Kornacki loves to appear in his signature shirt and khaki pants, which he purchases from Gap. Kornacki's Gap Khaki pants has also become quite popular among viewers.
Diet Coke. Lots and lots of Diet Coke! #TrackingKornacki https://t.co/tg407y2TkH

— Kay Angrum (@kayangrum) November 5, 2020
HIS MSNBC JOURNEY 
Kornacki started Journalism as far back as 2002, but he joined MSNBC in 2013, replacing Chris Hayes on "Up." By 2016, he began analyzing politics while working on other TV programs like "Hardball" and "The Rachel Maddow Show." Kornacki became a national political correspondent in 2017.