China McClain Leaves Fans in Awe with a New Video Showing Her Impressive Dancing Skills
"House of Payne" star China Anne McClain earned admiration from fans after delighting them with her impressive dancing skills on social media. 
Acclaimed actress China Anne McClain, known for her role as Jazmine Payne in the 2007 series "House of Payne," is not only a talented actress but a skilled dancer too. 
Many fans showered the multi-talented performer with praises after she posted on Instagram a video of herself busting cool dance moves to her song, "Calling All the Monsters."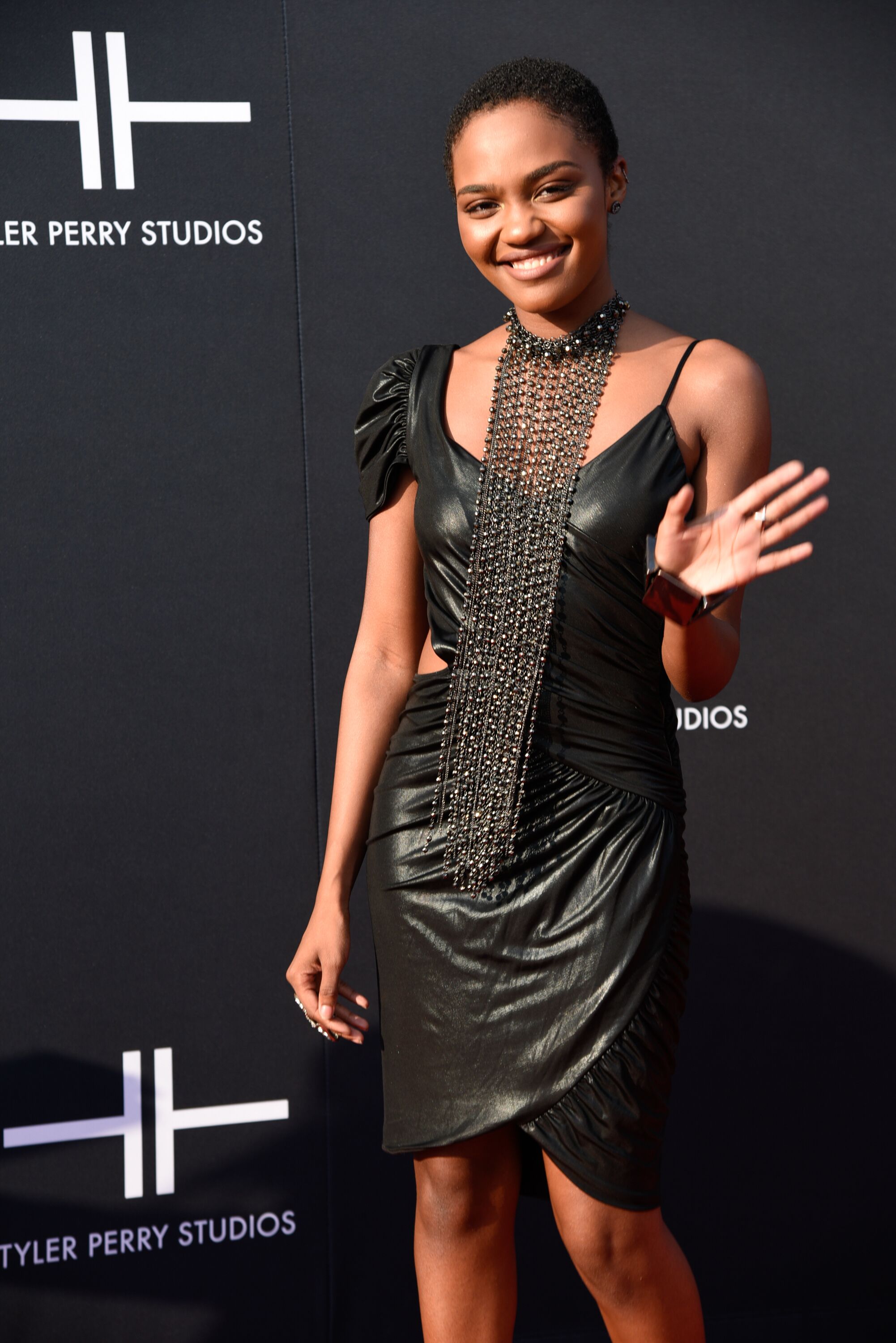 A DANCING DYNAMITE
In the first few clips of McClain's video, she is seen entering slowly from the right and immediately dancing with her 2011 song, a soundtrack for the Disney show "ANT Farm."
McClain, who started acting at the age of five, is dressed in her black hooded sweatshirt and a pair of sweatpants with interesting cuts on the side. She looked graceful in every turn and was all-smiles while dancing. 
Many fans were in awe of the actress's superb talent in dancing. One male fan took to the comment section, writing that McClain should teach them how to dance on YouTube.

More netizens were impressed by McClain's video. Another female fan, who idolizes McClain, also expressed that she wished to dance like the "Black Lightning" star as she killed the moves effortlessly. 
One Instagram follower wrote that McClain, who recently had a major hair transformation, has stunning dance skills and took note of her cute hooded jacket. Another one added:
"Dance moves on fire??? (sic)"
HER SURPRISING DANCE MOVES
Last month, McClain posted another video of herself dancing in front of her mother, Shontell McClain, and the latter's reaction was hilarious. Fans found the actress's video funny as well.
In the short clip, the actress grabbed her mother from the side to dance with her, unaware that it had a hip-hop melody. Her mother's reaction was priceless.
With over a decade of experience, the musically-inclined actress has cemented her place in Hollywood.

A CAREER-DRIVEN ACTRESS
From acting to singing and dancing, McClain never runs short of talent and creativity. When asked how she tamed her hectic work schedule, the actress said in a recent interview that she has no idea how she handled it well.
She added that she is thankful to be surrounded by people who constantly support her in her chosen career. These people whom she considered her family never made her feel alone.
McClain has come a long way since she started acting as a kid, and she never dulled her sparkle as years went by. She remains one of the iconic actresses in the entertainment industry.
McClain even credits producer Tyler Perry for preparing her for an acting career in the "House of Payne." With over a decade of experience, the musically-inclined actress has cemented her place in Hollywood.