China McClain's Mom Shontell Surprises Fans with Reaction to Her Daughter's Dance Moves (Video)
China McClain posted a video of herself dancing in front of her mother and her mother's reaction to her dance moves was hilarious. Here is a look at what fans think about it.
The relationship between a mother and her daughter is fascinating. The joyful moments and tough times are things that cannot be overlooked. China McClain and her mom gave fans some hilarious moments in the actress' recent post.
Taking to Instagram, McClain shared a video of herself dancing, and her mother's reaction to her dance moves was epic. The video started with McClain pushing her mom into the frame of the camera while she stood in front of her.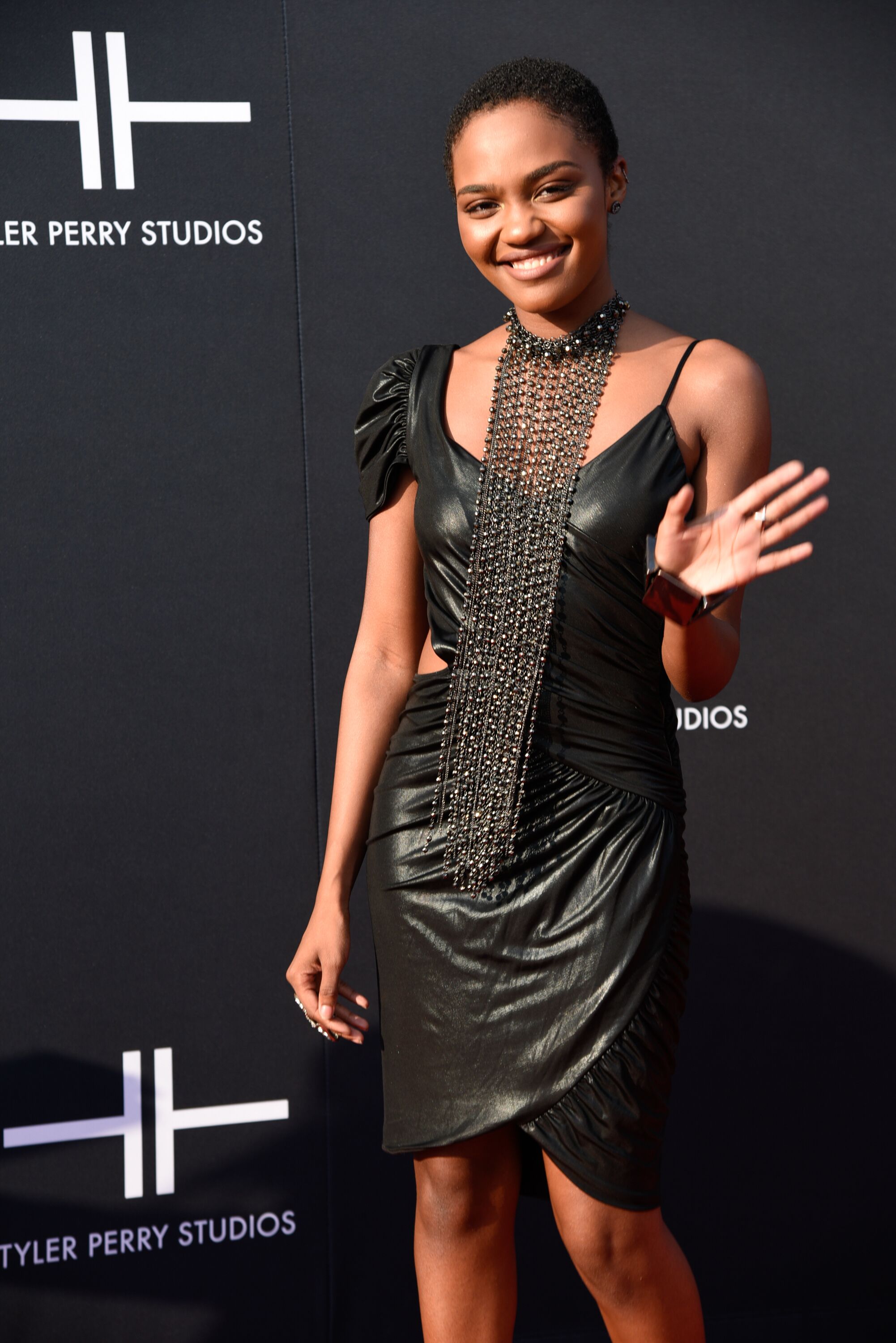 The music in the background began playing, and at first, McClain's mom, whose name is Shontell, seemed to be excited to get in on the fun. However, things took a turn when McClain began twerking and making funny hand gestures. 
Shocked at the turn of her daughter's dancing style, Shontell had a funny expression of horror on her face and proceeded to spank McClain on her behind as the clip came to an end. Captioning the clip, McClain explained: 
"We were so busy celebrating. I didn't post about Mom's birthday on the 8th. I love you, mom @shontellmcclain. ❤❤❤."

In the clip that was shared, McClain was wearing white shorts and a black shirt. She finished off her look with a white beanie and huge loop earrings. Shontell, on the other hand, looked adorable in casual three-quarter leggings and a green over-sized shirt.
Fans and lovers of McClain took to the comments section to share their thoughts on the video and for most of them, Shontell's reaction was the highlight. Most people found her response to be priceless and funny. 
[McClain] had a run-in with Anita Baker over how the singer treated her mother

One of McClain's fans revealed that the most enjoyable thing for them in the video was Shontell's reaction, while another added that Shontell's response was "everything." Another person said:
"Your mother's facial expression is what made this video???."
While some took the opportunity to compliment Shontell and McClain on how beautiful they looked, others simply could not get over the "amazing" and beautiful relationship the mother and daughter duo shared.
McClain and Shontell have an excellent relationship, and on Mother's Day this year, McClain showed her love on social media. She stated that she could not have asked for a better mom. 
The actress is very protective of her mom too. Once, in a bid to defend her mother, she had a run-in with Anita Baker over how the singer treated her mother when she [Shontell] tried to greet her. According to McClain, Baker had been rude and had yelled at Shontell when the latter tried complimenting her. 
Happy Mother's Day @shontellm, I couldn't have wished for a better mom❤️❤️❤️ pic.twitter.com/kvPxT3DyFa

— China† (@chinamcclain) May 10, 2020
While Baker responded and tried to clear the air that Shontell had been "loud," with her approach, McClain corrected her and informed her that Shontell knew the workings of being a celebrity and she was certain she could not have "embarrassed" Baker in her approach.
Since the age of seven, McClain has been in the entertainment industry. Over the years, fans and lovers have watched her grow into an amazing young woman keen at breaking all barriers and achieving all she is set to achieve.
With the help of her mother and father who both have backgrounds in the industry, McClain has all the love and support she can get from her immediate family, including her sisters who also sing.