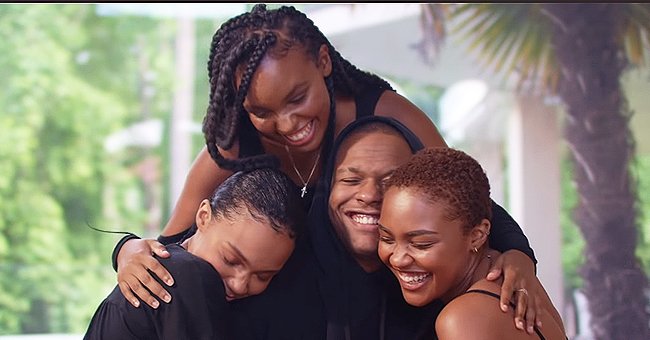 YouTube/thriii
Watch China McClain's Entertaining Family Quarantine Video Called 'My Sanity'
Actress China McClain and her sisters, Sierra and Lauryn collaborated as a music group, "Thrii," to produce a heartwarming song and music video amid quarantine to share the message of family and love.
Amid the pandemic, actress China McClain and her sisters, Sierra and Lauryn, recently released a new music video for their new song, "My Sanity," featuring their family and showing the way their unity kept them close. McClain shared an excerpt from the video on her Instagram and wrote:
"My Sanity - a quarantine film :) I didn't think my family could get any closer, but we have during this time. This project is very close to our hearts."
The song's message and the video focused entirely on the tight-knit relationship between McClain, her sisters, their brother, Gabriel, their mother, Shontell, and their dad, Michael.
The video showed the family having fun doing different things and basically being there for one another while staying at home together amid quarantine.
Their younger brother, Gabriel, was also featured in the song. He rapped under the alias "messenger." In a little over a week, the video earned almost half a million views with thousands of comments praising the song and expressing how necessary the message was in such challenging times.
China's rise to stardom was surrounded by skeptics who believed that child stars had to be primed for pressure.
The release of "My Sanity's" music video came just weeks after McClain paid a heartfelt tribute to her former co-star and best friend, Cameron Boyce, who passed away on July 6, 2019, due to a seizure while he was sleeping. He was 20 years old.
On July 6, the actress shared a throwback photo of herself laughing happily with her late best friend who was playing the guitar in the picture. McClain wrote:
"I love you."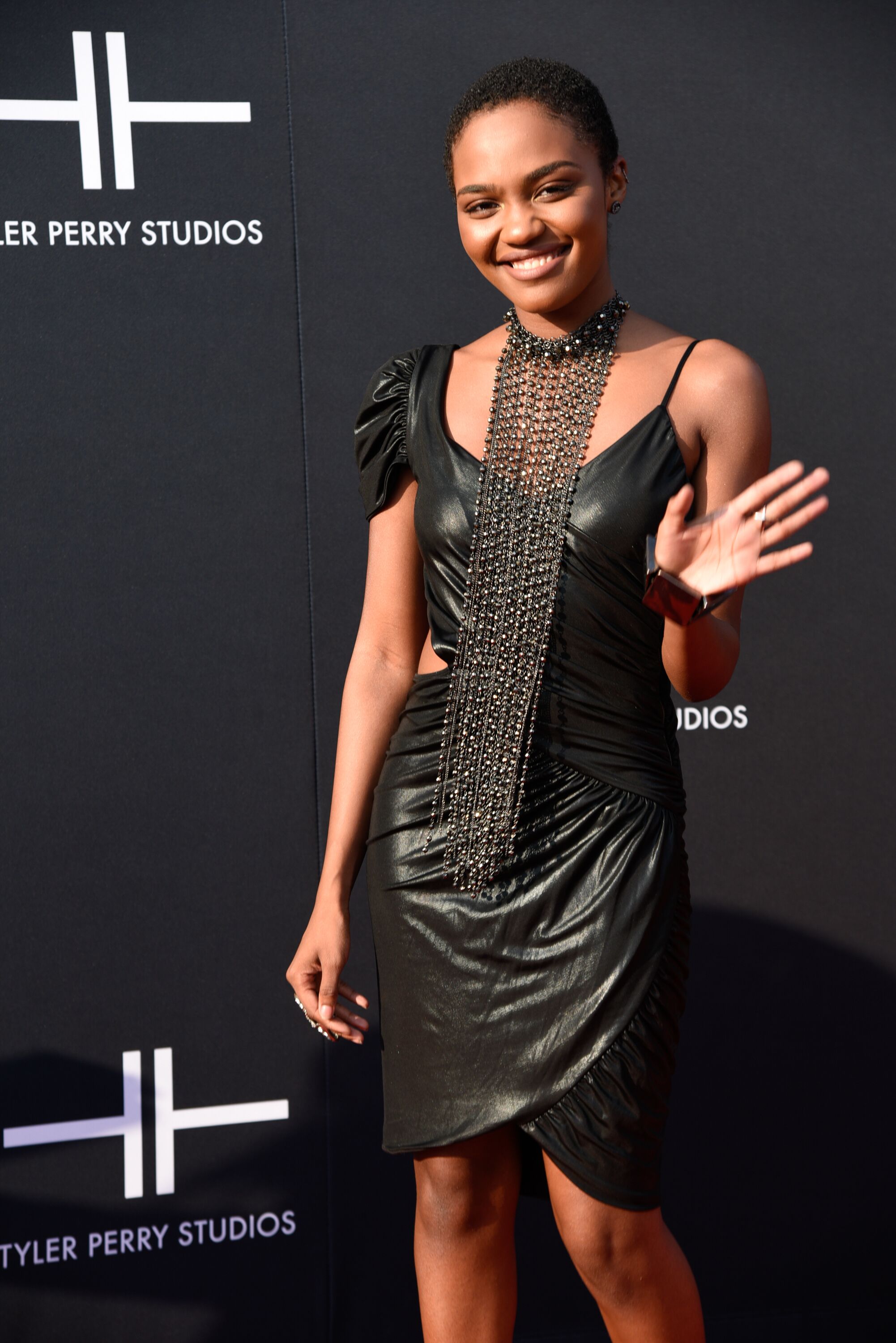 China Anne McClain attends Tyler Perry Studios' grand opening gala on October 5, 2019 | Photo: Getty Images
The actress' heartbreak over her friend's death was touching. Days after he passed away, she posted a video in honor of Boyce talking about the actor and how shattering the news was.
Wearing a black hoodie and a black hat, the actress revealed that Boyce forgot the hat in her room during the time when they were filming Disney's "Descendants 2."
She intended to give it back but she never got around to doing so. McClain said she believed that God had left her that one hat to remember him by.
She ended her tribute on a positive note, affirming that her friend of over ten years, Cameron, as she affectionately called him, was not gone but he was okay.
McClain has done very well for herself, considering that she basically grew up in the spotlight, as she started acting at a young age.
Her rise to stardom was surrounded by skeptics who believed that child stars had to be primed for pressure and thought McClain's downward spiral, which was typical for child stars, was inevitable.
However, the actress and her family proved those naysayers wrong. With guidance and support from her family, the young actress grew into a stunning and brilliant young lady, still doing what she loves — music and being with her family.
Please fill in your e-mail so we can share with you our top stories!