Us Weekly: Nikki Bella Hopes Son Matteo Would Stay with Her If She and Artem Chigvintsev Split
Nikki Bella shared confidently that her first son, Matteo, would stick with her if she and her fiance, Artem Chigvinstev, decide to break up.
In an interview with Us Weekly, a family member asked Nikki Bella what would happen if she split from her fiance, Artem Chigvintsev, and she replied:
"Matte would come with me because I'm his mother."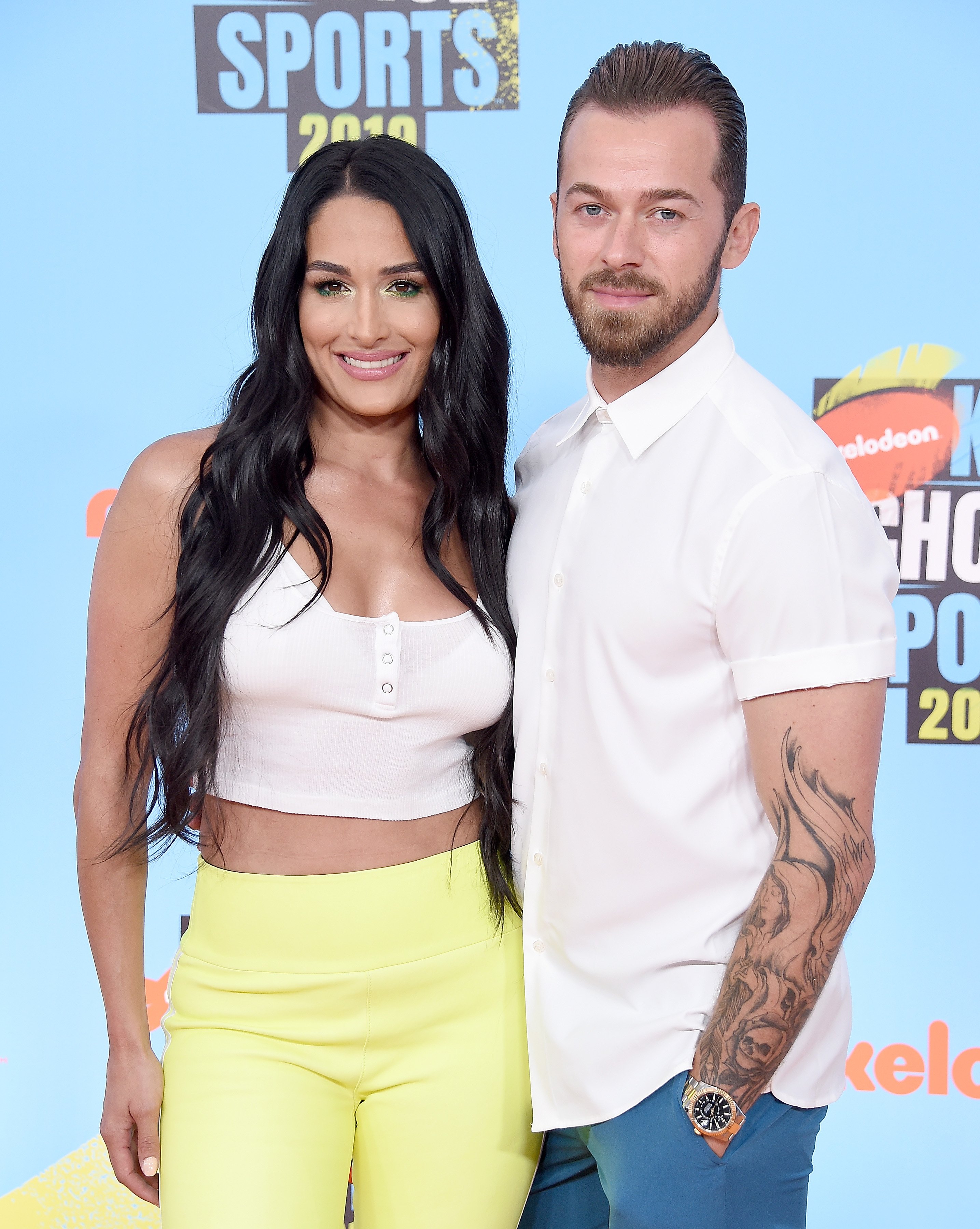 The 36-year-old star first met the dancer when they 
partnered up on
Season 25 of the reality TV dance competition, "Dancing With The Stars" in 2017.
Nikki confessed that while dancing with the 38-year-old, she was still engaged to John Cena, and she had no feelings for Chigvintsev at the time.
However, Bella and Cena ended their engagement just weeks before their wedding in 2018. The duo stated that it was a difficult decision for them and they still respect each other.
Within 24 hours of Bella's delivery, her twin sister, Brie Bella, also delivered and gave birth to a son, Buddy.
After months of keeping the relationship private, Bella confirmed in March 2019 during an episode of "Total Bellas" that she and Chigvintsev were official.
Bella gushed over her new-found partner and explained that she felt like a free-spirited butterfly out of her cage. She further stated that she never knew she'd end up with a Russian.
The "DWTS" professional dancer shared a celebratory post on Twitter when Bella said "Yes" to his proposal, stating that she was the best thing that had ever happened to him.
After Bella said "Yes" in France to the 38-year-old, she announced on Instagram how glad she was to be on the path of motherhood finally. In the Instagram video, she showed off her baby bump in a red laced bra along with a pair of red shorts. The cute outfit was printed with the inscription, "Fearless."
An Instagram picture of the pair holding hands with the newborn baby surfaced on 31st July 2020, as the lovebirds welcomed their first son, Matteo. 
Within 24 hours, Bella's twin sister, Brie Bella, also delivered and gave birth to a son, Buddy. Nikki tweeted that she couldn't believe that herself and Brie had such close births. 
On an episode of "Total Bellas," Brie revealed that she called the duo spiritual twins because her son Buddy, calms Matteo, and the three- month- olds already had a bond.