Megan Rapinoe Opens up about Her Brother's Struggle with Addiction in a Candid Interview
Megan Rapinoe is not only passionate about her career as a soccer star but also her family. The 35-year-old has disclosed details about her brother's drug addiction and fans can learn more about it in her new memoir.
Megan Anna Rapinoe might be famous for her remarkable skills on the field of play and her remarkable passion for activism but she is also as enthusiastic about her family. The 35-year-old recently disclosed how her family struggled with her brother's drug addiction.
Her soon-to-be-released memoir "One Life" captured not only her childhood in Northern California but also Brian's drug problems. She recalled a memory where her parents announced that her brother had been sent to a juvenile detention center for the possession of meth.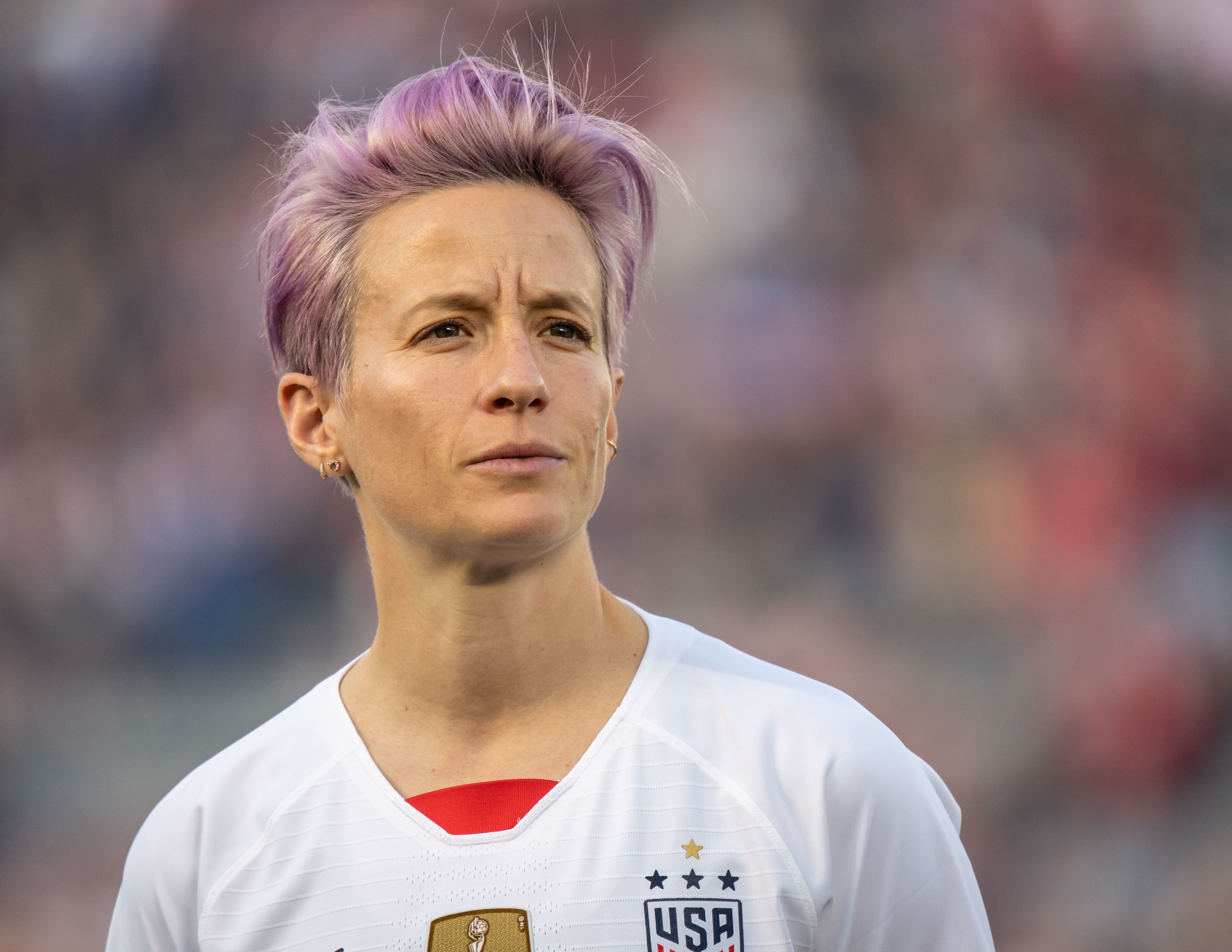 In an exclusive interview with People the athlete revealed that everyone in her family initially felt responsible for her brother Brian's drug addiction and various clashes with the police. However, her perspective has changed. In her words:
"I don't take on that blame anymore but it's given me an incredible amount of empathy for people caught up in the opioid crisis"
Asides from activism and sport there was more to know about [Rapinoe] like how [her brother] Brian is the inspiration behind her career.
The siblings shared a few similarities like their identical face and charm but they were different in so many ways. While Megan protested racial inequality by bending the knee, Brian was once a young gangster with swastika tattoos, a sign for white supremacists.
Despite their differences, the siblings remain close. As her older brother, Megan idolized Brian while growing up but according to her brother, the 35-year-old is undeniably his hero not because of her fame but for her will to fight injustice.
Rapinoe has never shied away from social justice issues. In 2012, she opened up about her sexuality and became an advocate for many LGBT organizations.
She also took a stand against Donald Trump in 2019 and stated that "she wouldn't go to the White House even if she was invited." This sparked a Tweet rant from the president, who disapproved of her actions.
Asides from activism and sport there was more to know about the icon like how Brian is the inspiration behind her career. When she was on the U-19 US women's team, Megan wore the No. 7 jersey, the same number her brother wore when he played soccer.
Earlier this year, Rapinoe became the face of Loewe, a fashion brand, and confessed her love for fashion to sources. The 35-year-old is dating WNBA star Sue Bird and they're the first gay couple to appear on the cover of ESPN's Iconic Body Issue.