Amomama Exclusive: Miguel's Wife Nazanin Mandi on Savage X Fenty Show and Suffering Body Dysmorphia
Nazanin Mandi is a stunning model and actress who also dedicates her time to helping others as a life coach. We talked exclusively with her about her recent and future projects, family life, and how far she has come in the competitive entertainment industry.
Nazanin Mandi is currently riding on the wave of attention that participating in Rihanna's Savage x Fenty Fashion Show brought into her life. 
For Mandi, the show was special because as someone who has dealt with body dysmorphia before, helping to represent the diversity in women's bodies is something she holds dear to her heart.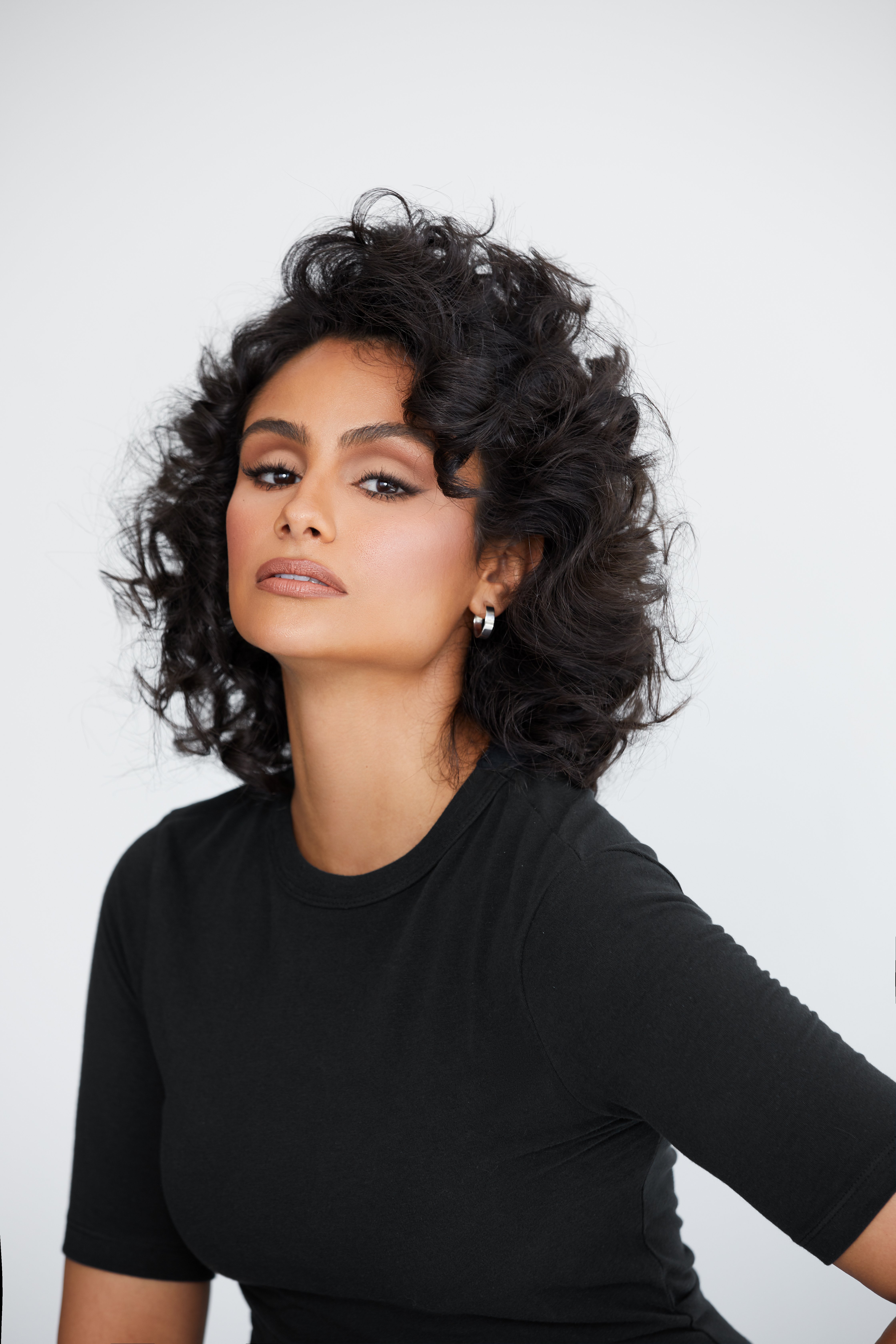 Mandi, who has been married to singer Miguel for 2 years but dated him for 10 before that, has appeared in series like "That's So Raven," "How to Make a Reality Star," and BET's "Twenties." Her most recent work is the film "The Last Conception," which marked her first starring role. 
"There is power in saying 'NO' and not all money is good money."
A certified life coach, Mandi has found her life purpose in helping other people reach their highest potential in life. We talked about this and more in the following interview.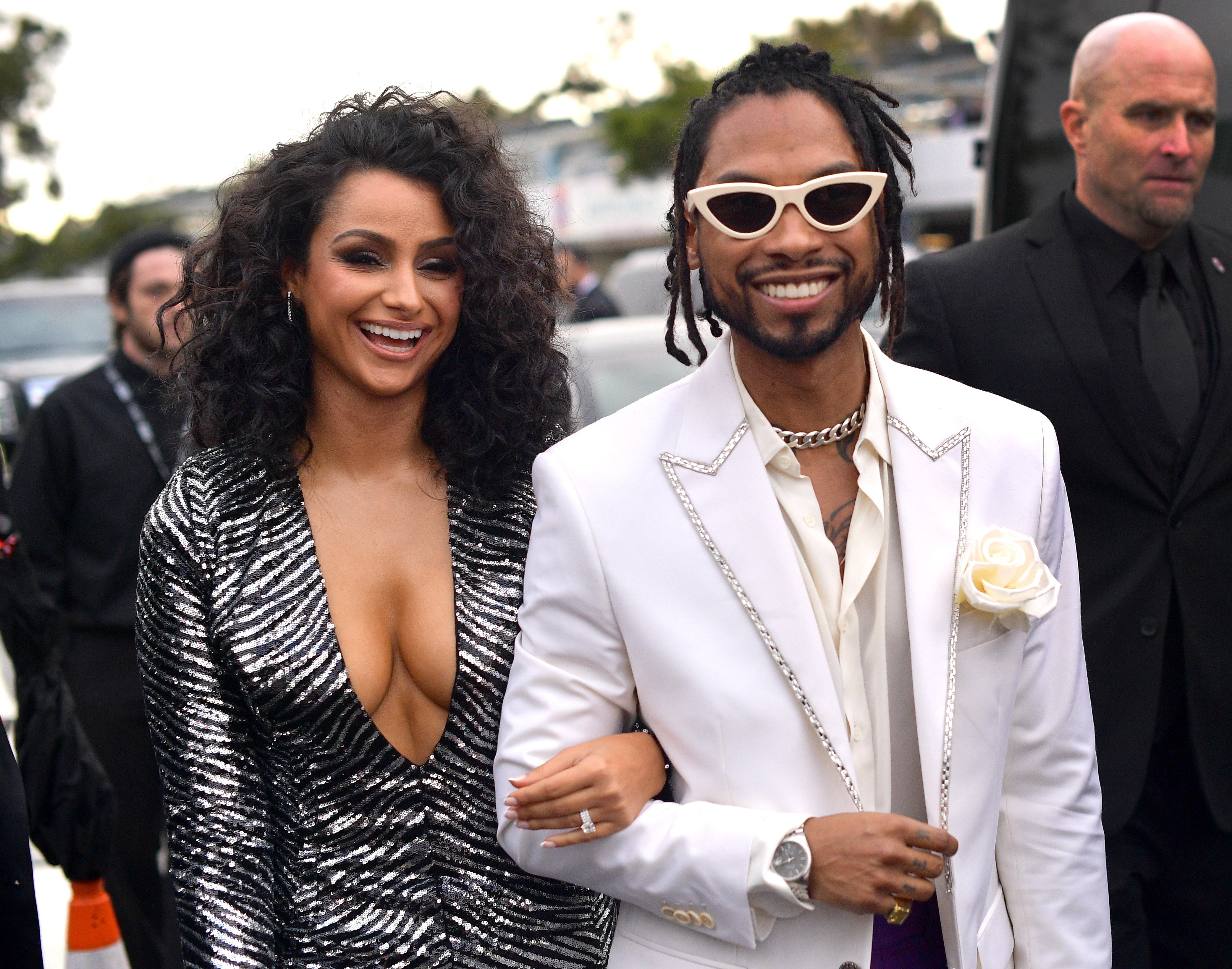 Q. Hi, Nazanin. Thank you so much for taking the time to answer our questions. First, could you tell us about your family background and early life? What is something that stands out from your childhood?
Thank you so much for having me! Well, I'm Persian/Mexican and was very fortunate to have such a beautiful childhood. My parents made everything fun if they could and with four children that's no easy feat. Family vacations with my cousins and holidays will always stand out. 
Q. How did growing up in a multicultural household shape the woman you are today?
Growing up multicultural taught me balance in many ways. My parents made it a point to celebrate both ethnicities equally which I'll never take for granted. 
Q. You started taking music, dance, and modeling lessons from a very young age, at which point did you realize that was something you wanted to pursue in the long run?
I always knew it was something I wanted to pursue, it was never a question of "if" but more of "when." This profession has taught me patience, pursuit, and drive.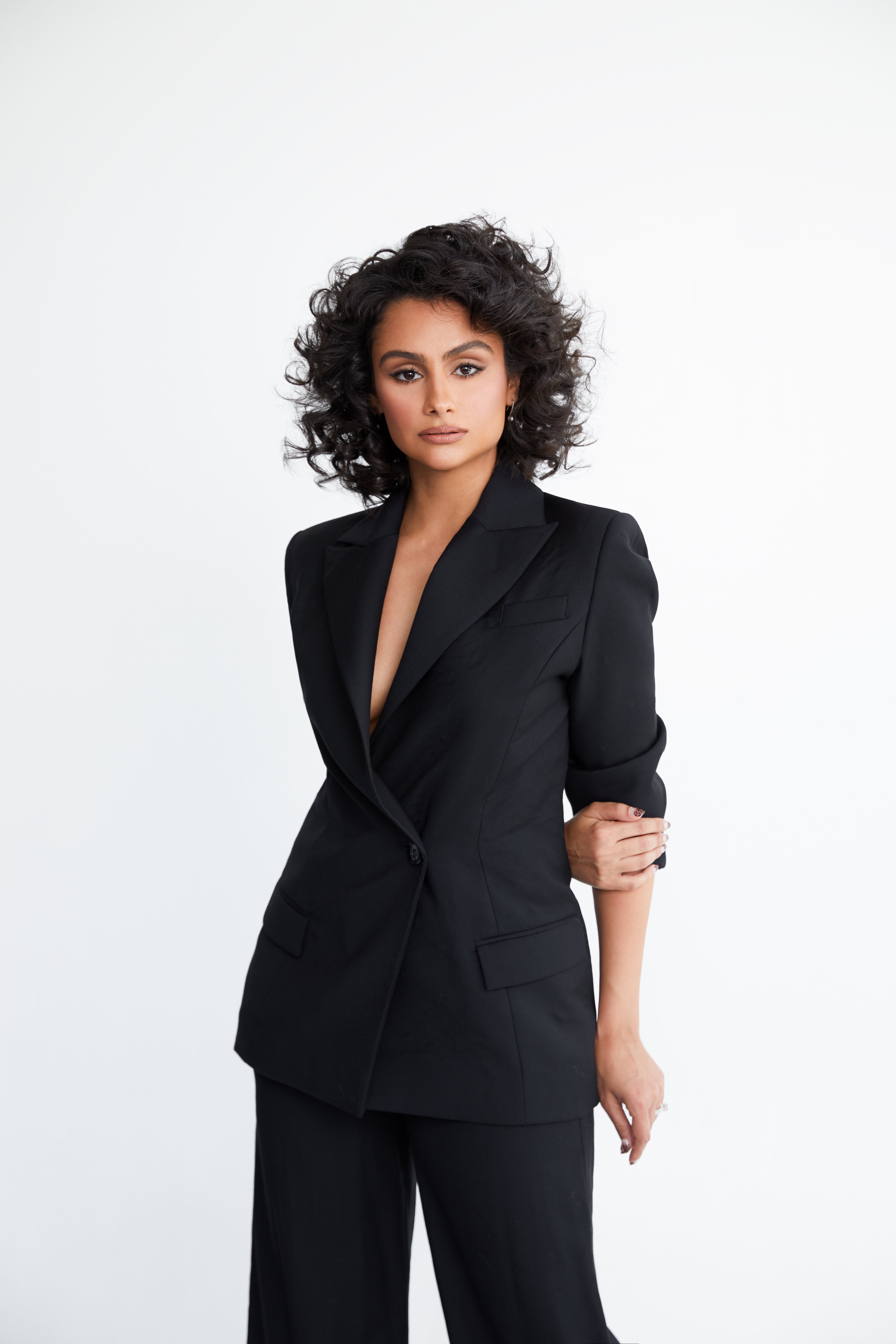 Q. Did your parents support your decision to go into the entertainment industry? What does your family think of everything you have achieved to this day?
Yes, my family has always been supportive but as a teen, they made it a point to enforce school as a priority. I had to remain on the honor roll in order to keep working in the industry and I did just that. They are extremely proud which makes [the] achievement even greater. 
Q. You have talked before about your 20s being a dark period in your life as you struggled to find your life purpose. Could you share how you managed to overcome that? Did you finally find your purpose? What is it?
My 20's were definitely focused on self-discovery and if I look back I'm so happy it happened that way. Therapy, honesty with self, and the WANT to change was how I overcame my struggles. I truly know my purpose is acting and life coaching. It feels good to be at this place finally.
Q. What propelled you to become a certified life coach? And what would you say is the most rewarding aspect of the job?
Helping others reach their highest potential has always come naturally to me. Through my own life experiences and observing others, this profession holds a very special place in my heart and I can't wait to finally get my company off the ground.
Q. Social media seems to contribute to more young girls facing body dysmorphia after being exposed to unrealistic expectations of beauty on their feeds. As a public figure who has suffered body dysmorphia too, how do you balance the 'expectations vs. reality' aspect on Instagram? How do you keep it real with your followers?
Honestly, I try not to compare. Comparison kills happiness, confidence, self-love, the list goes on and on and it's truly not worth it. I'm honest about my struggles with my followers as much as I can be to my level of comfort.
Q. Congratulations on your participation in the Savage x Fenty Fashion Show! What did you enjoy the most about the experience?
Thank you so much! The entire experience from start to finish was everything and more. From the fittings to working so closely with my husband and the Savage team it was EVERYTHING.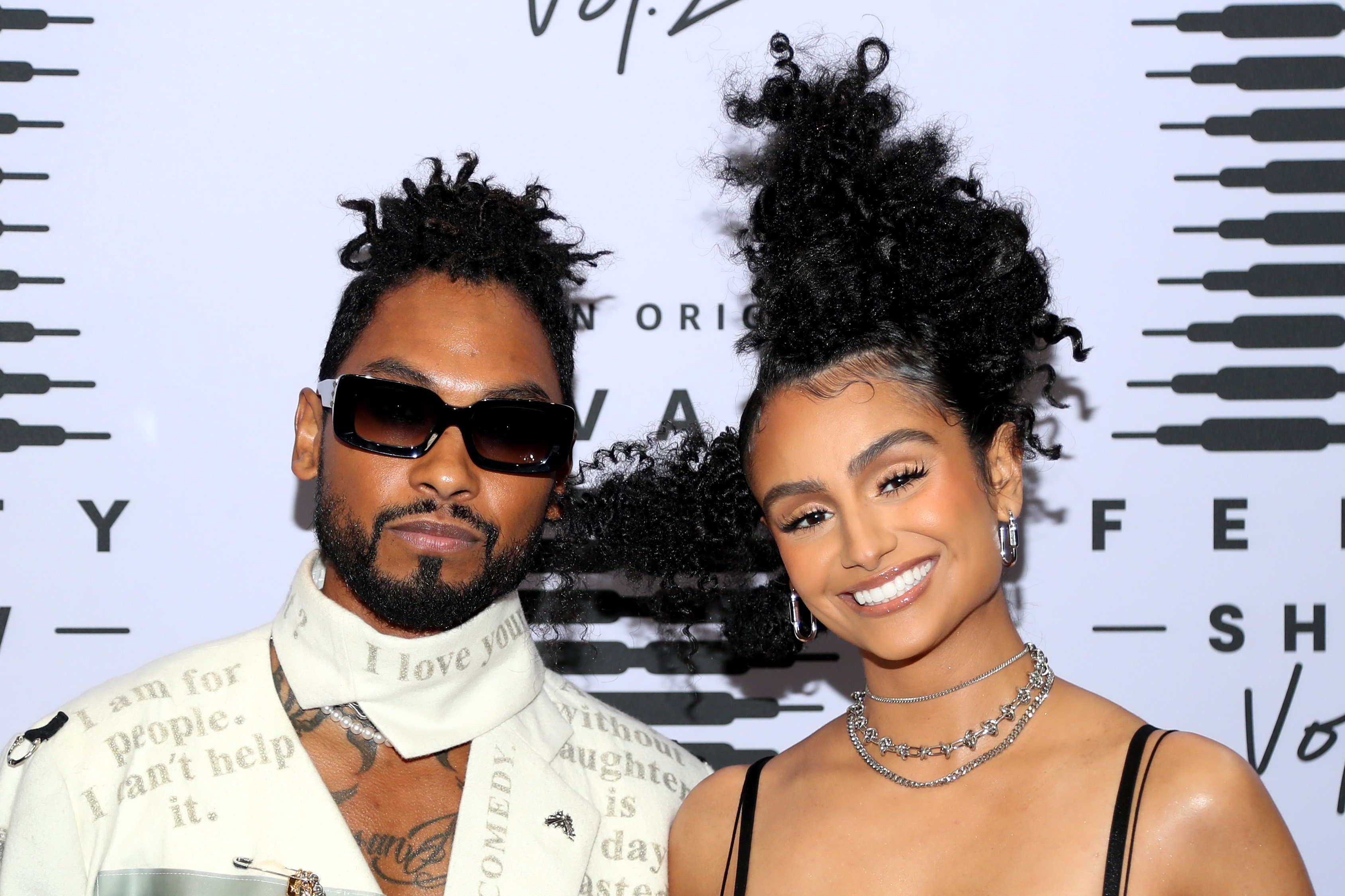 Q. Acting has become a priority in your life. We saw you as the main lead on "The Last Conception," what was the biggest challenge of being at the front of that film?
The biggest challenge was shooting the film in under a month, to be honest. Jumping from scene to scene transitioning emotion was something that helped me hone in on my craft. Shooting "The Last Conception" was an unexpected acting boot camp which I absolutely loved. 
Q. How has been the feedback from the LGBTQ+ community about the film? 
AMAZING! The positive warm reaction has been one of the most fulfilling parts and I'm so grateful. 
Q. Do you have any dream role on your wish-list? What about a dream co-star or director?
Yes! Any of the Marvel series, a Bond Girl, a Disney character, the list goes on and on but I'm working hard towards all of them! I would definitely love to star in a Quentin Tarantino film that's a huge goal of mine.
Q. Any exciting projects in the acting realm that you can share with us?
Yes! But unfortunately, I cannot talk about the new show I booked. All I can say is we start shooting in January 2021. 
Q. Last year you released your first single, "Forever Mood," which was produced by your husband. Do you plan on retaking your music journey in the future? What can we expect from Nazanin, the singer?
Music is definitely a passion but it's not something I want to pursue full-time. I most likely will release singles randomly but that's as far as I'll push my music.
Q. People around the world had to press pause this year because of COVID-19, have you discovered something new about yourself during this time? How did you cope with the new restrictions imposed?
Covid has forced me to slow down and take everything in. For the past four years, I've been non-stop with work and travel which I'm so grateful for but there is so much beauty and growth in sitting still, you see things much clearer. It has forced me to hone in on what I truly want out of life and to let go of what no longer serves me.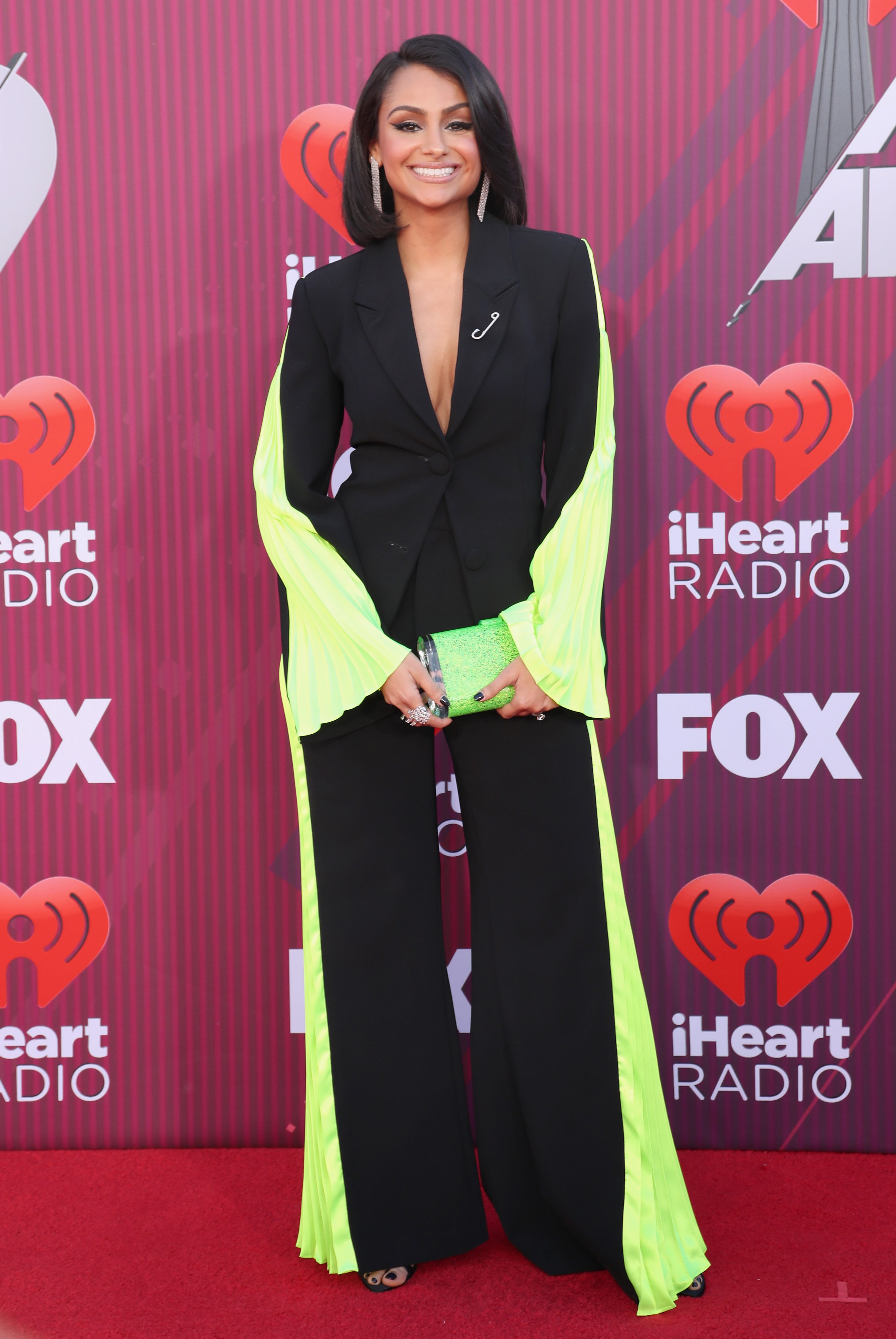 Q. Acting and modeling are your focus now, but what do you do as a hobby, just to have fun in your free time?
I absolutely love to read and workout, they are both my releases in life. I also love to spend quality time with my husband, cats, and family, they are everything to me.
Q. How do you maintain your figure? Can you share some fitness tips with our readers?
I workout 5 days a week and balance my meals. I eat healthily for the most part but if I'm craving something and I don't have a shoot/filming I will treat myself.
Q. What advice would you give to a young girl who's looking forward to entering the modeling/acting industry?
Be true to yourself, be true to your brand whatever that consists of, and don't ever do ANYTHING your heart is telling you not to do no matter who is offering the opportunity. There is power in saying "NO" and not all money is good money. 
Q. What can we expect from Nazanin Mandi in the near future? 
A lot more films, shows, and campaigns, my life coaching platform, and plenty of personal growth. 
Make sure to follow Nazanin to keep up with her upcoming projects and motivation videos!
ⓘ We at AmoMama do our best to give you the most updated news regarding the COVID-19 pandemic, but the situation is constantly changing. We encourage readers to refer to the online updates from CDС, WHO, or Local Health Departments to stay updated. Take care!