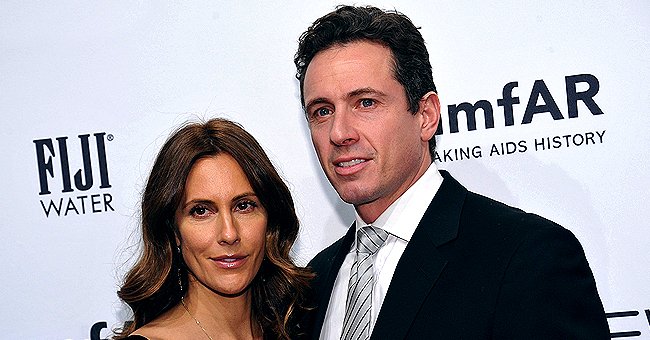 Getty Images
Chris Cuomo's Wife Cristina Has an Incredible Yoga Body — Glimpse at Her Best Sports Outfits
Chris Cuomo's wife of 19 years, Cristina Cuomo, is a wellness expert with a mind-blowing yoga body. The mother-of-three never fails to put her killer bod on display with several stylish workout outfits.
Amid the busy life of being married to the renowned CNN journalist Chris Cuomo and being a mother-of-three, Cristina Cuomo is a wellness expert with a passion for helping many people achieve physical and mental.
The 50-year-old constantly partners with fitness experts to give her 148,000 followers regular yoga content that can help make them enjoy life better, and while at it never fails to wow with impressive sports outfits that flaunt her stunning body.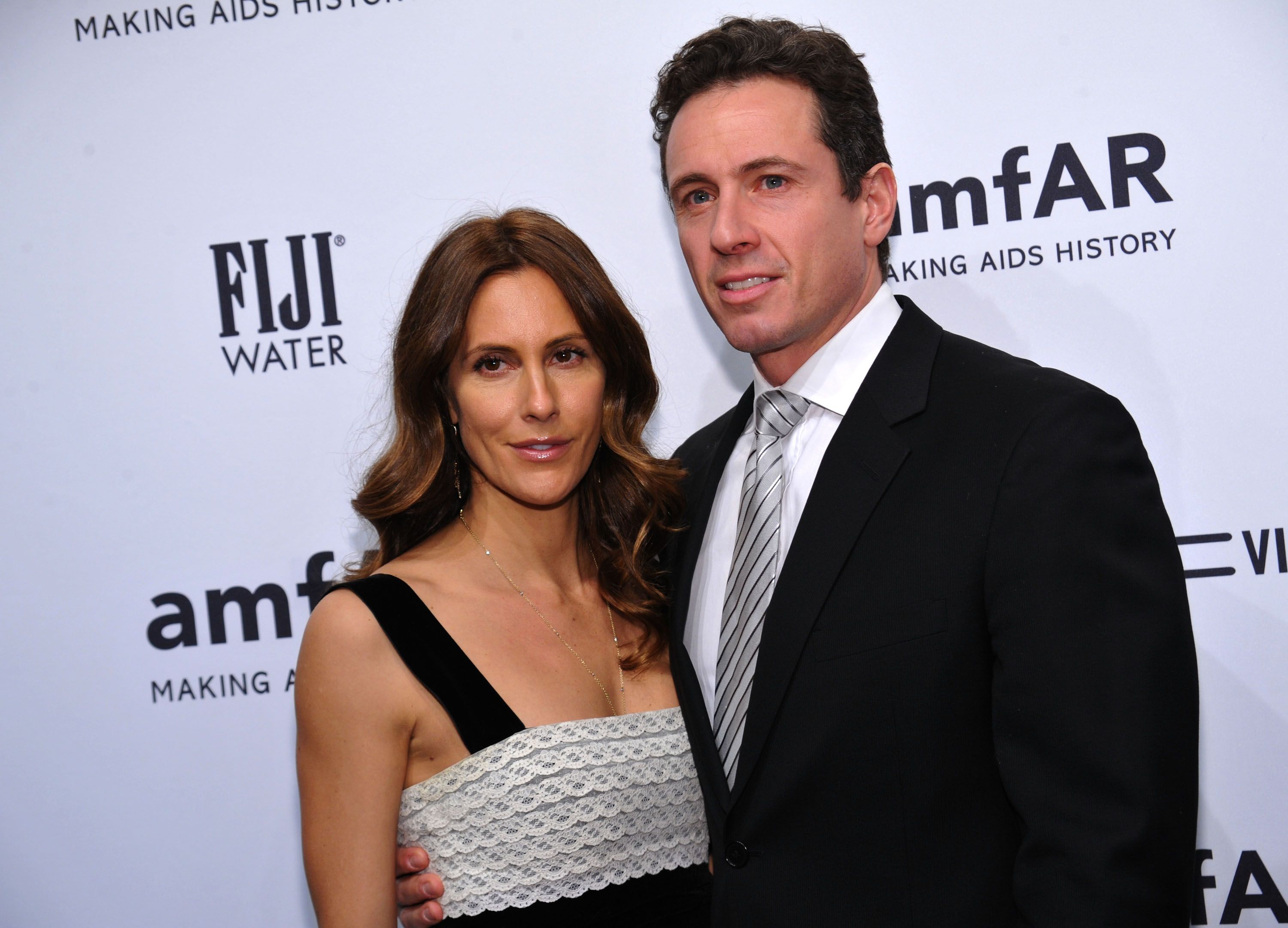 Cristina Cuomo and Chris Cuomo attend the amfAR New York Gala for Fall 2013 Fashion Week at Cipriani Wall Street on February 6, 2013 in New York City. | Photo: Getty Images
Cristina kept busy partnering with yoga instructor Erika Halweil to show her fans different routines during the lockdown. In May, the mother-of-three had an outside session on the beach and looked radiant and simple in a long-sleeved grey crop-top with black leggings.
The wedding has a little controversy when Cristina, who donned a gorgeous Oscar de la Renta dress, showed up late for her big day.
Her long brunette curls were let loosely and styled to the back as she stretched her legs. In August, the Purist editor-in-chief decided to switch things up and give her fans a better look at her mind-blowing body.
She looked youthful in an olive green singlet with thin straps and a low neckline that flaunted her cleavage. The stylish top had two strings in the front, and Cristina packed her hair into her bun. In October, she wore a similar top, but this time it was sky blue that featured strings and a low back that showed her toned mid-riff.
Other times, Cristina uses her workout clothes to send a message to people. Late October, she paired her black leggings with a T-shirt with the words, "Vote," encouraging her followers to do the needful.
ALL ABOUT CRISTINA AND HER FAMILY
Cristina was born on January 12, 1970, and hails from Southhampton, Long Island. She is a graduate of Cornell University. Cristina and Chris tied the knot on November 24, 2001, in a heartwarming ceremony at the Sacred Hearts of Jesus and Mary Catholic Church in Southampton.
The wedding has a little controversy when Cristina, who donned a gorgeous Oscar de la Renta dress, showed up late for her big day. Chris' father, former governor Mario Cuomo teased reporters at the scene that they would have a great story if the bride ghosted.
Cristina is the founder of a wellness magazine, Purist, which she launched in 2017. Before then, she served as editor-in-chief for Manhattan and Beach magazines.
The lovebirds are proud parents of three children, daughter Bella, 17, son Mario, 14, and daughter Carolina, 11. The sweet family always tugs at hearts with several photos shared on Cristina's Instagram page.
In June 2020, the "Cuomo Prime Time" presenter made headlines when he was seen naked in a video his wife shared on Instagram. According to reports, the now-deleted Instagram Live clip saw the mother-of-three practicing yoga in her home studio, while in the background was a naked Chris.
He was outside the window that faced the yard in their home with his backside faced to the camera with part of his body blocked by a column. Since the video was taken down, neither Chris nor Cristina commented about the controversy.
CRISTINA ON HER CORONAVIRUS DIAGNOSIS
Following Chris' COVID-19 diagnosis on March 31, the wellness expert contracted the virus and tested positive on April 15, and seven days after, their son Mario also tested positive. It was a tough time for the family, but they overcame, and all tested negative therafter.
However, the experience has left them imprinted with a twisted narrative. In an interview with Elle, she opened up about how some people she comes across sometimes tell her to stay away because she had the virus and tested positive for COVID-19 antibodies.
Please fill in your e-mail so we can share with you our top stories!