Brian McKnight Is a Grandfather — See the Singer's Adorable Grandkids
Famous singer Brian McKnight is a grandfather and a sweep through his first son, Brian McKnight Jr.'s Instagram feed shows two of his lovely grandchildren.
Brian McKnight's first son who is named after him has two adorable children. Although not seen on their grandfather's feed often, McKnight Jr. flaunts the children every chance he gets.
One such time was on October 29 when McKnight Jr. took to his Instagram to post adorable photos of various moments shared with his children.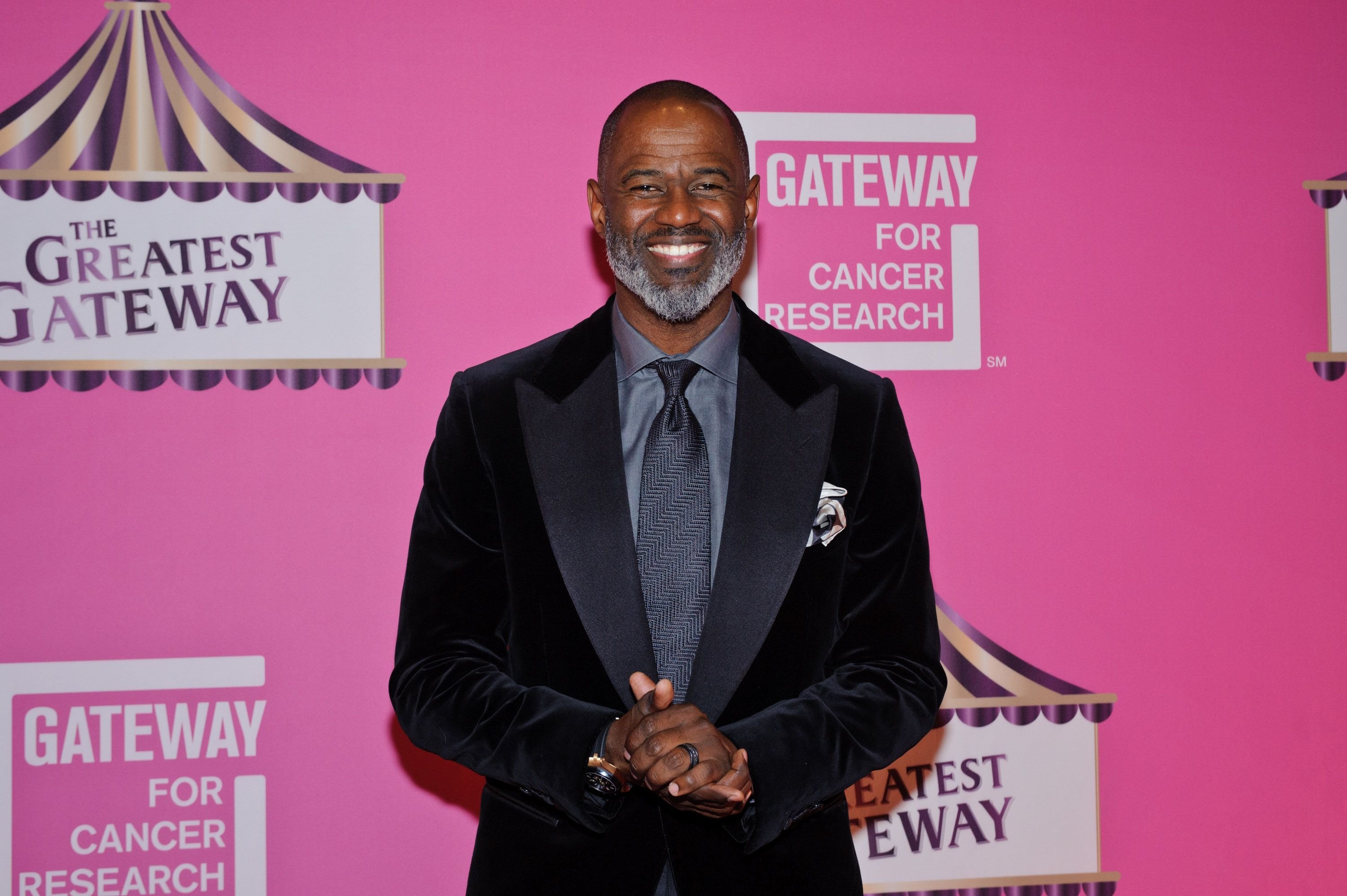 The post, which consisted of four images, showed McKnight Jr. and his son in a close-up selfie, McKnight Jr. and his family face timing with a friend, and another of his little daughter as she played with her toy in a short clip.
Another post showed the family's Halloween festivities as the little girl was seen drafting out faces on her pumpkin and jumping happily to the song, "Baby Shark." The hilarious caption read:
"We all float. ??. Swipe to see my boy go full Willie Mays on Chloe's Piñata, and my Lil Peppa Pig gets her groove on..."
McKnight Jr. also thrilled his followers with pictures of his son in his "It" costume, coupled with a clip in which he broke down a scarecrow filled with sweets.
A September 26 post featured another lovely picture of the cute girl posing in a green and red-taped Christmas nightwear. 
The young father who had a strained relationship with his dad growing up reflected on the pain he felt.
While the little girl babbled, her father tried to understand her and paid rapt attention to her. The adorable father-daughter moment fascinated a lot of fans.
McKnight Jr.'s son wasn't left out of the fun as he posted two adorable photos of the youngster at a playground, giving a thumbs up while sitting on a rail.
The little boy who wore a tracksuit was a joy to behold as another slide showed him in a clip smiling happily while his father combed his hair.
The duo made stern faces at the camera as the father commented that his son looked good while the last slide showed the youngster on a rail, with his head upside down.
McKnight Jr., also known as Archie, is a great father and a talented artist who has toured the world and performed across continents with his production team, Care About The Sound.
The professional singer originated from an impressive artistic family. His mother, Julie McKnight, and father, Brian McKnight, were both performers.
The young father who had a strained relationship with his dad growing up reflected on the pain he felt. According to him, his celebrity father never made time for him, his siblings, and his grandchildren.
After 20 albums and numerous awards, McKnight Sr. seems to be getting fatherhood right as he decided it was high time he took a break and spend quality time with his family during the pandemic.
While enjoying the quality time, the 90s R & B legend brought some excitement to his fans with a soulful performance on Instagram Live with just his voice and a Rhodes electric piano.
The legend might leave the music industry, but his music will never leave the hearts of his fans as he will always remain the greatest songwriter to many, including his son, McKnight Jr.