Lea Thompson's Daughters Madelyn & Zoey Are All Grown-up and Follow in Her Footsteps — Meet Them
Hollywood veteran Lea Thompson has two adorable daughters who are following in her footsteps and living the Hollywood dream.
Lea Katherine Thompson, the "Back To The Future" star, passed on her entertainment prowess to her daughters. The 59-year-old actress and director shares two daughters, Zoey Deutch and Madelyn Deutch, with her husband of three decades, Howard Deutch.
Like their mother, Zoey and Madelyn have become renowned Hollywood icons. Their numerous movie credits and awards are tell-tale signs of their escapades in the entertainment industry in the last decade.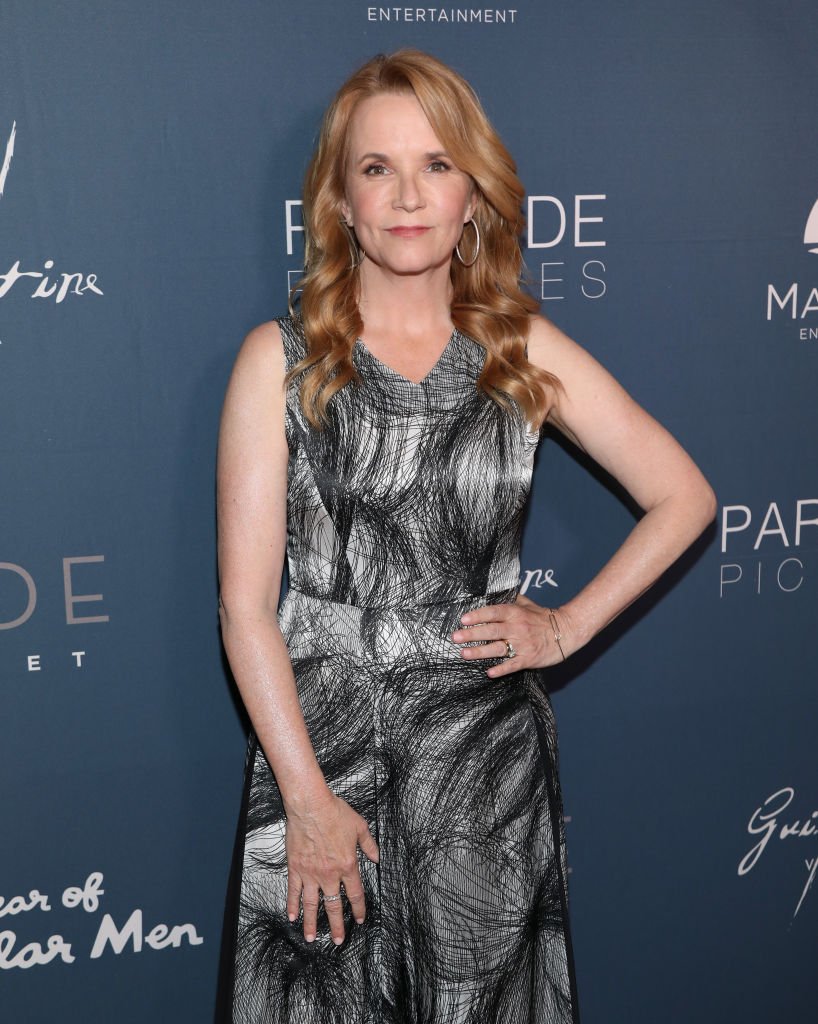 In any case, no one would have expected any less from the two damsels, having a mom like Lea Thompson, whose work in entertainment remains a force to reckon with even after four decades. Meet the two trendsetting daughters of Lea Thomson.
ZOEY DEUTCH
Lea Thompson's youngest daughter, Zoey Francis Deutch, joined the family on November 10, 1994. The actress delved into the entertainment industry at a young age, snagging her first acting role in 2010, in the Disney Channel comedy series, "The Suite Life On Deck," at 15.
Her first appearance on the big screen came in 2011, in the Movie "Mayor Cupcake." Two years later, Zoey landed her breakthrough role as Emily Asher in 2013's "Beautiful Creatures."
Admittedly, Madelyn's real-life post-college experiences inspired the movie and stirred Zoey and Thompson's involvement.
When Zoey was 20, she played Rosemarie Hathaway, the lead character in "Vampire Academy." Her part in the 2014 flick skyrocketed her to stardom. She has since starred in "Good Kids," "Dirty Grandpa," "Why Him?" "Before I Fall," "Flower," "Set It Up," "Zombieland," and in the 2020 series, "Home Movie: The Princess Bride."
Additionally, the actress snagged the part of Peg Dahl in 2020's "Buffaloed," marking one of her most notable film appearances. Zoey's numerous film appearances have earned her several awards and nominations, almost living up to her mom's reputation at just 25.
She achieved this while battling her lifelong anxiety. The icon has been open about her lifelong battle with anxiety, revealing in a 2019 interview that she learned over the years to harness the dilapidating condition into her secret superpower. Over time, the condition became the center of her ambition.
MADELYN DEUTCH
Zoey's sister, Madelyn Deutch, was born on March 23, 1991, in Los Angeles County, California. She grew up to become a writer, director, actress, and musician, combining her dad's directional skills and her mom's acting talents.
Madelyn kicked off her entertainment career with a role in "Texas Rising," a mini TV series. She went on to star in "Outcast," "Mine That Bird," and in "Mayor Cupcake," where she acted alongside her mom and sister.
While pursuing an acting career, Madelyn, who is a member of the band BLEITCHED, focused on her music. Some of her tracks include "Crime," "Paint By Numbers," and "Speaking Of Moments."
The 29-year old has also tried her hands at screenwriting, with major work in her mom's directional debut, "The Year Of Spectacular Men."
MADELYN AND ZOEY'S RELATIONSHIP
Lea Thompson's daughters have extended their connection as sisters into their somewhat intertwined careers. The duo replicated their real-life roles as sisters in the 2017 movie, "The Year Of Spectacular Men," marking their first combined artwork as a family.
While Thompson directed the movie, her daughter, Madelyn Deutch, came up with the script. Madelyn played the lead role of Izzy, a fresh high school graduate, while Zoey assumed the character of Izzy's sister, Zoey, with Thompson starring as their on-screen mother.
Admittedly, Madelyn's real-life post-college experiences inspired the movie and stirred Zoey and Thompson's involvement. Together, the trio put in the work required to make the elaborate celebration of family, a success. Madelyn explained:
"There hasn't been a movie that has been written about sisters, written by sisters, acted by sisters. Sisterhood is really important right now."
Sure enough, the movie strengthened Zoey and Madelyn's reconnection beyond the big screen.
LEA THOMPSON'S PERSONAL LIFE
Thompson, 59, is married to film director Howard Deutch. The pair kicked off their relationship following their first meeting on the set of the 1987 movie, "Some Kind Of Wonderful."
Howard once admitted that he developed feelings for Thompson right from their first meeting. Lea Thompson's husband also admitted to casting her in the cult classic because of how sexy she was.
Although they kept their relationship professional during their time working together in the movie, they eventually became a couple. The duo tied the knot in 1989 and have continued in marital bliss over three decades later.
THOMPSON'S BIOGRAPHY AND CAREER
Born on May 31, 1961, Lea Thompson grew up with her parents, Clifford and Barbara Thompson, in Minnesota. The star's mom was a singer and therefore encouraged her daughter's entertainment endeavors.
From childhood, Thompson began receiving dance lessons, becoming a professional dancer by age 14. The mother-of-two eventually quit dancing and moved to New York City when she was 20, to pursue other entertainment ventures.
Her movie debut came in 1983, with a role in "Jaws 3-D." That same year, the actress starred in "All the Right Moves." Thompson's most notable role to date remains her appearance as Loraine Baines McFly in the "Back To The Future" trilogy in 1985.
Some of Lea Thompson's iconic movies include "SpaceCamp," "The Wizard Of Loneliness," "The Little Rascals," "A Will Of Their Own," "Stealing Christmas," "Jane Doe," "Spy School," "Switched At Birth," and "Little Women, "among others.
The icon's acting prowess has won her several awards and accolades through the years, solidifying her place as one of the most recognized actresses in Hollywood's history.