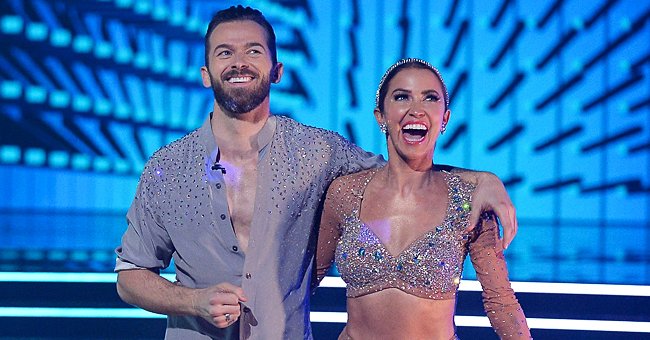 Getty Images
DWTS' Kaitlyn Bristowe Gets Well-Deserved Score for Fiery Tango with Artem Chigvintsev

Reality star Kaitlyn Bristowe and pro partner, Artem Chigvintsev tangoed to "Toxic" on "Dancing With The Stars" and earned their first perfect score.
On November 9, 2020, "Bachelorette" alum Kaitlyn Bristowe and partner, Artem Chigvintsev paid homage to Britney Spears on "Icons Night" and Tangoed to her 2003 hit, "Toxic."
Kaitlyn and Artem earned their first perfect score from the "Dancing With The Stars" judges and an unprecedented standing ovation from Carrie Ann Inaba.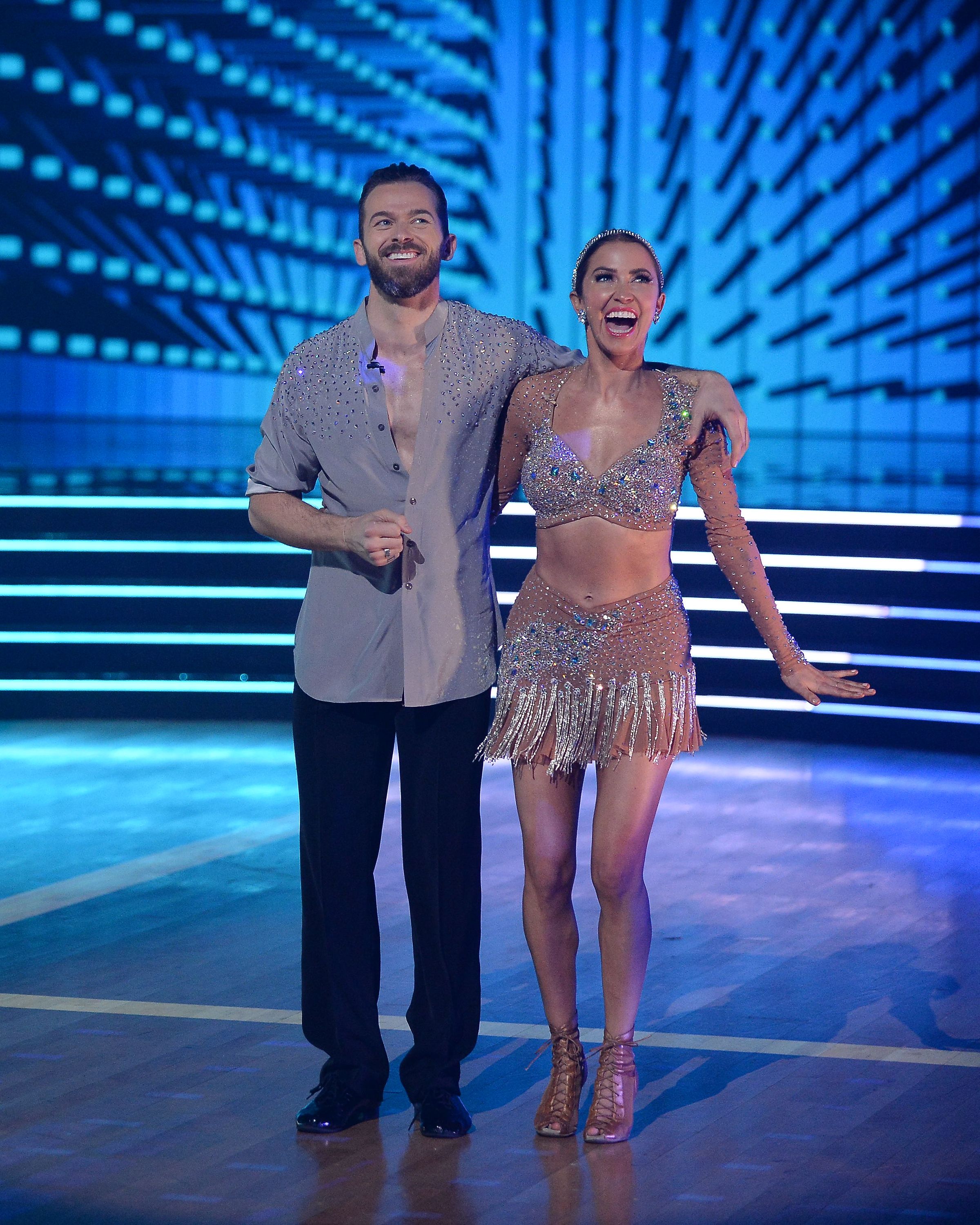 Kaitlyn Bristowe and Artem Chigvintsev perform in 2020 on "DWTS" | Source: Getty Images
DAZZLING IN "TOXIC"
Kaitlyn and Artem left the audience and the judges of "Dancing With The Stars" breathless with their "Icons Night" performance of a sizzling sensual tango to the sound of "Toxic."
Kaitlyn stepped out in high heels and a nude-look sparkling asymmetrical dress very similar to the sultry nude one-piece Britney wore for the "Toxic" music video.
Artem was a fitting match for Kaitlyn in a classical-cut suit with a silvery metallic sheen. But the true sparkle came from their flawless performance, their chemistry as dance partners -- and the song choice. Kaitlyn revealed:
"Yes, I did pick Britney. I'm like, 'Let me dance to Britney!' I've loved Britney. I always joke and tell people I was on the six o'clock news in my hometown for being a Britney fan."
THE JUDGES SURRENDER
The studio audience and the judges erupted into applause at the end of their performance, and Carrie Ann Inaba surged to her feet and gave the ultimate accolade of a standing ovation.
Carrie Ann Inaba, Derek Hough, and Bruno Tonioli turned in their scores one by one, and the dance duo was stunned. Each and every judge gave Kaitlyn and Artem a perfect score of 10, for a grand total of 30/30.
Particularly gratifying for "The Bachelorette" alum was Inaba's endorsement, especially after the judge had shown herself to be particularly demanding of the Kaitlyn/ Artem dance team. Inaba said after the tango:
"Everything about it was amazing ... everything we've been wanting from you was in this routine."
Inaba justified her previous hard attitude by saying that she had been pushing because she had wanted Kaitlyn to fulfill her potential. The "DWTS" contestant admitted that she had felt crushed by Inaba's criticism that she had "given up."
.Despite the previous pain, this moment is surely sweet for Kaitlyn, who sees her worth recognized by her harshest critic and taskmaster. We can't wait for Kaitlyn and Artem's next performance.
Please fill in your e-mail so we can share with you our top stories!