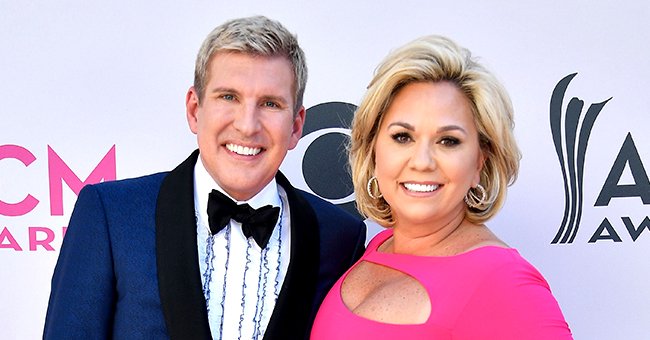 Getty Images
How Todd & Julie Chrisley Wished Happy 8th Birthday to Their Granddaughter Chloe
The Chrisley family is back on television with their hit reality show "Chrisley Knows Best," but ahead of their return, they first had one special birthday to celebrate - that of young Chloe.
"Chrisley Knows Best" took a break after airing the first half of season 8, but their return to television for the second part is just around the corner, promising plenty of shenanigans from the Chrisley family.
However, before the all-new episodes kicked off, Todd and Julie Chrisley celebrated their granddaughter, Chloe's birthday, with the sweetest tributes to social media.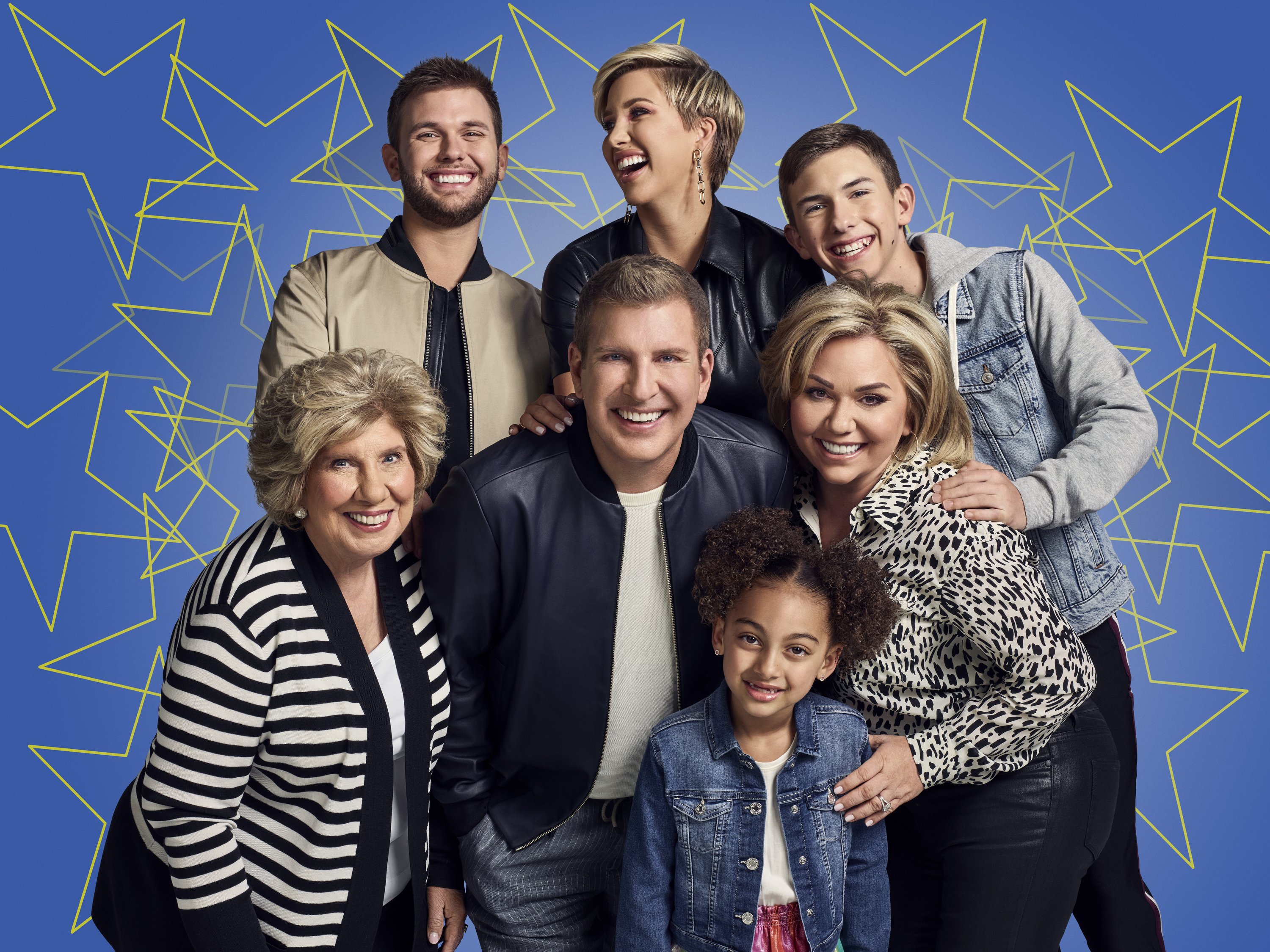 Faye Chrisley, Chase Chrisley, Todd Chrisley, Savannah Chrisley, Chloe Chrisley, Julie Chrisley, and Grayson Chrisley from "Chrisley Knows Best." Source: Getty Images.
THE CHRISLEY'S ARE BACK ON TELEVISION
Hailing from Georgia, the wealthy Christian family took a 10-week break, cutting the season of their reality show in half. Luckily, fans have six new episodes to look forward to this year.
Airing on USA Network, "Chrisley Knows Best" will fill the 10 pm ET timeslot every Thursday from November 11, and teasers show fans have plenty of entertainment in store.
Teaser clips of the upcoming episodes of Season 8 show Nanny Faye, Savannah, and Chase on top form as they hilariously get very involved with the happenings around them in the neighborhood.
After seeing a neighbor buy plants out of a van, Nanny Faye became convinced that she was about to uncover the "biggest drug deal in Tennessee." A visit to a farm had Nanny Faye cuddle up to truffle pigs, but Chase didn't trust the whole situation.
Todd and Julie's granddaughter's 8th birthday definitely qualified.
Bravely, Nanny Faye also let Savannah loose on her hair, who decided that she needed a bit of color and creativity added to her do. But like Savannah said, at least Nanny Faye won't need a flashlight while walking around at night anymore.
THE BIRTHDAY OF AN 'ANGEL'
Family is very important to the Chrisley's, and so are celebrating the special days in their lives. Todd and Julie's granddaughter's 8th birthday definitely qualified, and the couple paid tribute to their "precious Coco" with heartwarming tributes to social media.
Julie and Todd have full custody of Chloe, who is their son, Kyle's daughter, and alongside a slideshow of pictures, Todd wrote:
"Happy birthday my sweet Angel Chloe, you've changed our lives and you will change the world, with all my heart and to the moon and back, I love you."
A BIRTHDAY ANGEL OF ANOTHER KIND
Fans recently turned their attention to the couple's son Chase Chrisley when he paid tribute to his girlfriend, Emmy Medders in celebration of her recent birthday on social media.
The pair went public with their romance in July, and the picture Chase posted showed Emmy with a huge ring on her middle finger. While fans adored the picture, it also made them wonder whether Chase popped the question.
Please fill in your e-mail so we can share with you our top stories!