Chase Chrisley Sparks Engagement Rumors after Fans Spot Ring in His GF's Finger — See the Snap
Chase Chrisley recently sparked engagement rumors after sharing a picture of his girlfriend Emmy Medders rocking a ring on her middle finger. The picture was shared alongside a sweet note in honor of her birthday celebration.
Reality star Chase Chrisley stirred things up on Instagram after posting a sweet birthday tribute featuring a series of pictures of his girlfriend Emmy Medders. 
Most of the snapshots captured sweet moments between Medders and Chase as they snuggled against each other and flashed adorable smiles for the camera.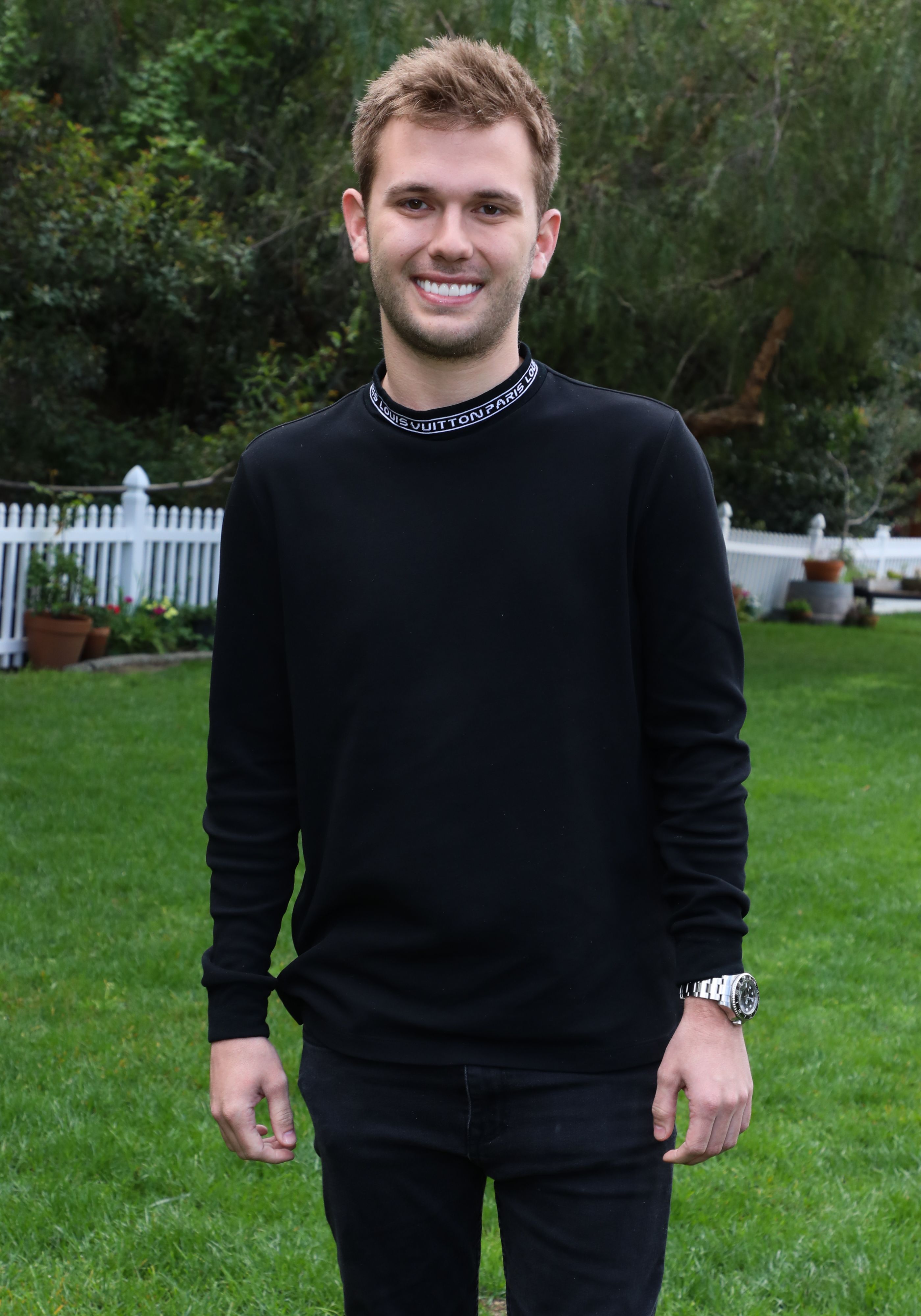 The last slide, however, featured a solo image of Medders donning a black top. The photo showed her holding up her hand against her cheek as she posed for the camera. 
With her fingers held up against her cheek, Medders showed off a ring on her middle finger, and this seemed to catch the attention of many users who wondered whether the couple was engaged. One fan wrote:
 "You put a ring on it?"

Another user asked if Medders was wearing an engagement ring, while a third follower asked if the couple secretly got engaged. In addition to their curiosity about the ring, several other fans joined Chase in wishing his beau a happy birthday.
The reality star accompanied the images with a sweet caption, where he described Medders as one of the most beautiful humans he's ever known. 
Chase once admitted that being with Medders inspired him to be a better version of himself.

Chase continued by writing that he loved Medders more than life itself and added that he was grateful to God everyday for placing her in his life. Chase also noted having Medders in his life continuously makes him want to be a better man and partner. He concluded the note with:
"Today is yours, beautiful!! I love you, @emmymedders."

Chase's recent post is not the first time he is sharing gorgeous pictures of himself and Medders on Instagram. The couple made their relationship public on July 5, and ever since, they have serenaded each other with sweet words on social media.
Though Chase had dated several women before Medders, it appears his relationship with Medders seems to be quite different from the others.

Speaking to Life & Style in July, Chase once admitted that being with Medders inspired him to be a better version of himself, and according to him, that was a huge change.
He also added that all of his family members liked Medders, which made his relationship with her a lot more special than the previous ones.
Unlike Chase, Medders maintains a low profile and enjoys the simple things of life like a trip to the manicurist, hanging out with her mom, and spending time at the beach.
From all indications, Medders and Chase can't get enough of each other; therefore, it would come as no surprise if the reality star pops the big question and decides that he wants to spend forever with his beautiful beau.