Chase Chrisley's Girlfriend Emmy Shares Cute Photo of Them Cuddling Together
Emmy Medders, the beautiful girlfriend of Chase Chrisley, had fans swooning after she shared a charming photograph of herself and the "Chrisley Knows Best" star on social media.
The adorable couple looked smitten as ever in the new romantic snap that Medders shared on Instagram on October 8. The black and white photo shows Medders hugging her boyfriend while they are both smiling at the camera.
Medders did not write a caption for the picture, which already received more than 8,000 likes on Instagram. Still, it won numerous hearts on the internet.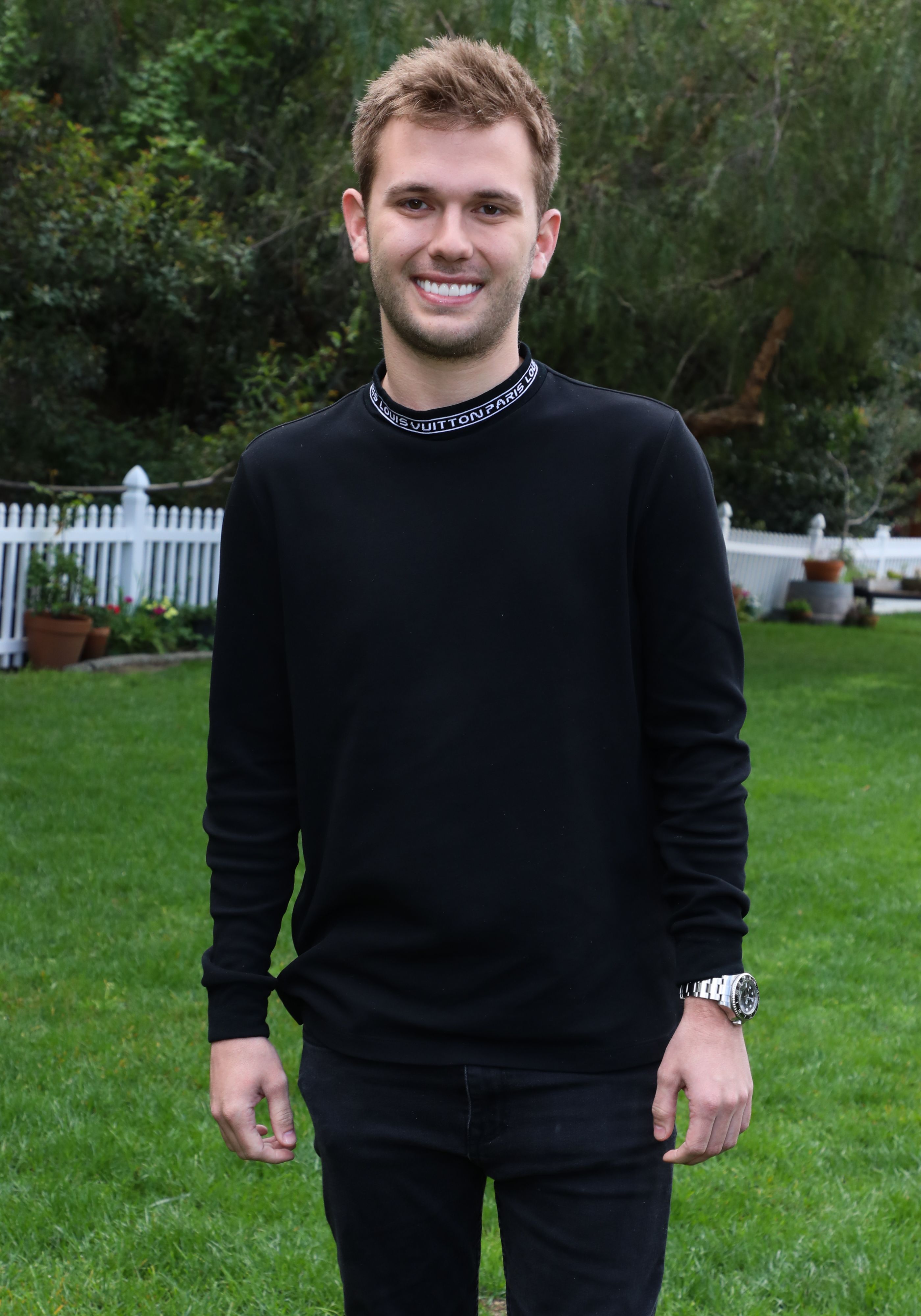 "You are such a genuinely beautiful person, your kindness literally shows in your smile," one fan wrote in the comments section. "You have such a blatantly good heart."
Another fan added that Medders and Chrisley are an adorable couple. Someone else commented that they are the cutest couple ever. Some fans, on the other hand, jokingly asked when they will get married.
According to Chrisley, Medders is the first girl he has ever been with that truly makes him want to be a better version of himself.
Chrisley made their relationship official back in July. At the time, the star uploaded on Instagram a sweet image of the pair with a heart emoji as the caption.
In an interview with Life & Style, Chrisley shared that he first met Medders a couple of years ago. However, he didn't pursue her right away as he felt that he still had some growing up to do, Chrisley added. He explained:
"As far as she and I go, we're taking things slow. We're not in a rush to do anything."
Chrisley went on to say that he and his girlfriend are savoring one another's company. He likewise said that they are learning more about each other and that they are taking their relationship step by step. 
Of course, the 24-year-old son of Todd and Julie Chrisley is no stranger to dating. But his relationship with Medders appears to be the real deal for many reasons.
According to Chrisley, Medders is the first girl he has ever been with that truly makes him want to be a better version of himself. Clearly, his girlfriend loves him.
Chrisley, who was still a teenager when their show "Chrisley Knows Best" first debuted in 2014, added that he wants to be as good as he can be for his beloved girlfriend.
That is a massive change for him, Chrisley confessed. He also shared that his whole family loves Medders. Before Medders, Chrisley's last girlfriend was Kayla Puzas.
Apparently, fans of their hit series "Chrisley Knows Best" also adore Medders based on those who commented on the photo shared by the latter on Instagram.