See 'Family Ties' Cast over 30 Years since the Show's Last Episode Aired
Take a look at how members of the cast of one of America's most famous television sitcoms, "Family Ties," evolved over the years since the show ended in 1989. 
For seven years (1982-1989) and seven seasons, the cast of NBC's "Family Ties" kept television viewers hooked to their screens with incredible humor that focused on the cultural divide of the 1980s. 
The Gary Goldman-created series focused on the relationship between a young Republican, Alex P. Keaton, played by Michael J. Fox, and his ex-hippie parents, Steven and Elyse Keaton. The latter's characters were played by Michael Gross and Meredith Baxter, respectively.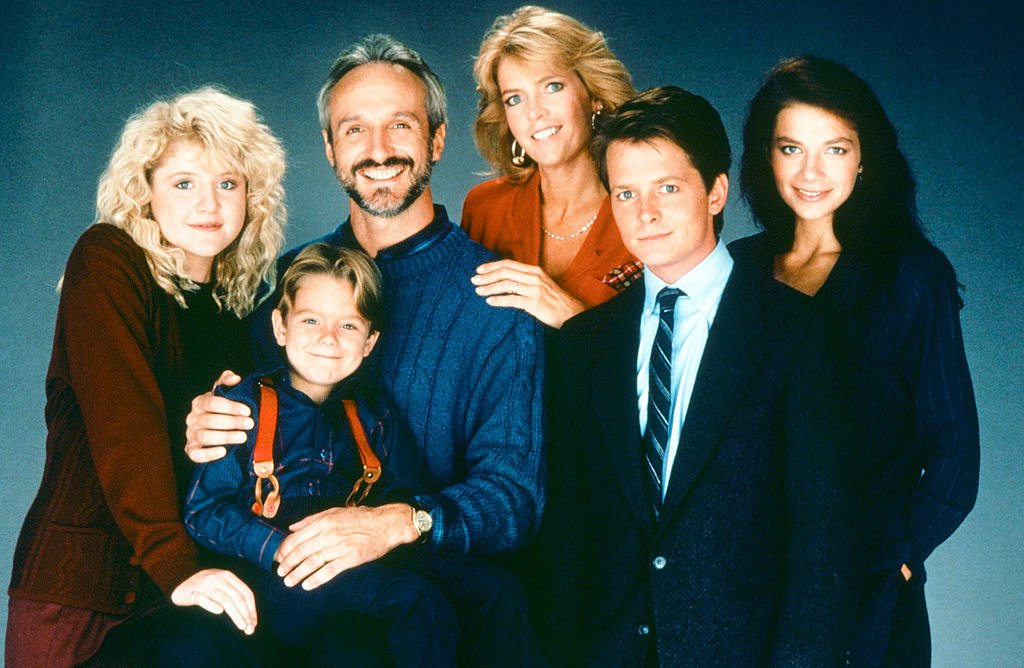 Since the last episode of the show aired on May 14, 1989, all the cast members of the hit television series have moved on to have successful careers in the entertainment industry. 
Some of the stars of the series include the aforementioned Fox, Gross, and Baxter, as well as Scott Valentine, Justine Bateman, Tina Yothers, Courteney Cox, etc. Find out where they are now.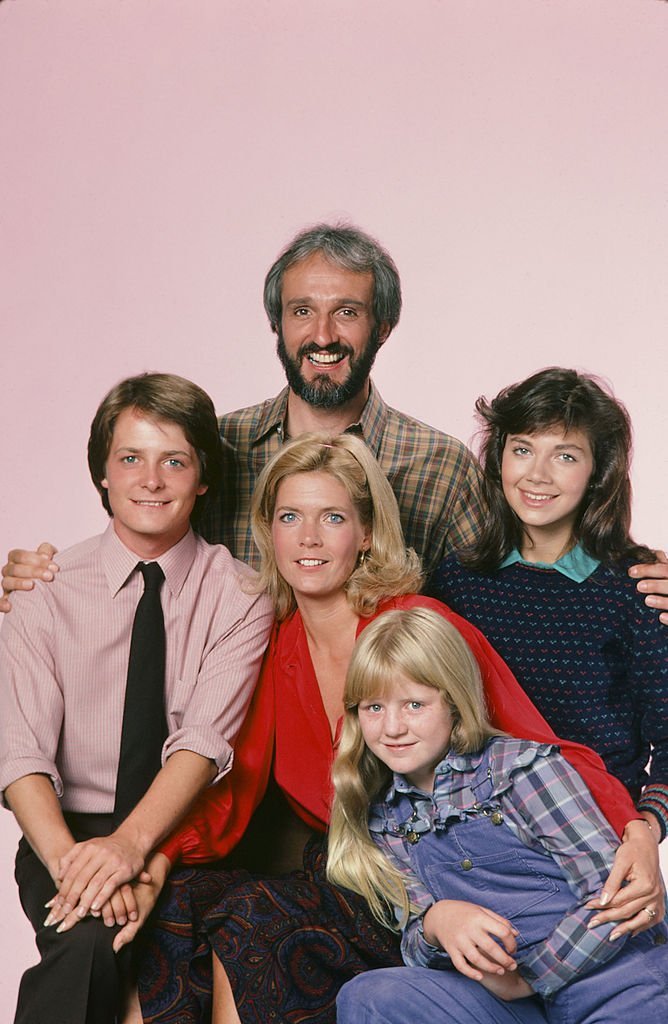 MICHAEL J. FOX
Fox was undoubtedly the breakout star from the series as he went on to take the industry by storm even while still on the show. He combined his role as Alex P. Keaton with that of his "Back to the Future" series role, where he played Marty McFly. 
After "Family Ties" ended, Fox went on to take up more television roles like the ABC sitcom, "Spin City," among others. He is a five-time Emmy Award winner and a four-time winner of the Golden Globe Awards for various television roles. 
Fox revealed in 1989 that he was diagnosed with Parkinson's disease at 29. He is married to Tracy Pollan, who he met on "Family Ties." The couple has four children.
MICHAEL GROSS
Gross starred as the patriarch of the Keatons in "Family Ties." He also played Burt Gummer in the "Tremors" franchise and has appeared as a guest star in series such as "Anger Management," "Suits," "ER," and many others. 
Pollan and Fox met again on the set of the 1998 movie, "Bright Lights, Big City." It was in that same year that they married.
MEREDITH BAXTER
Baxter was the matriarch of the Keaton family in the series. After the show, she went on to star in "A Woman Scorned: The Betty Broderick Story," which earned her an Emmy Award nomination. 
She also starred in "Spin City," where she played the role of Fox's mother. In 2006, she co-hosted the "Today" show. She was diagnosed with breast cancer in 1999 and has been married four times, with five children to show for it. In 2009, Baxter came out as a lesbian, after which she married Nancy Locke in 2013.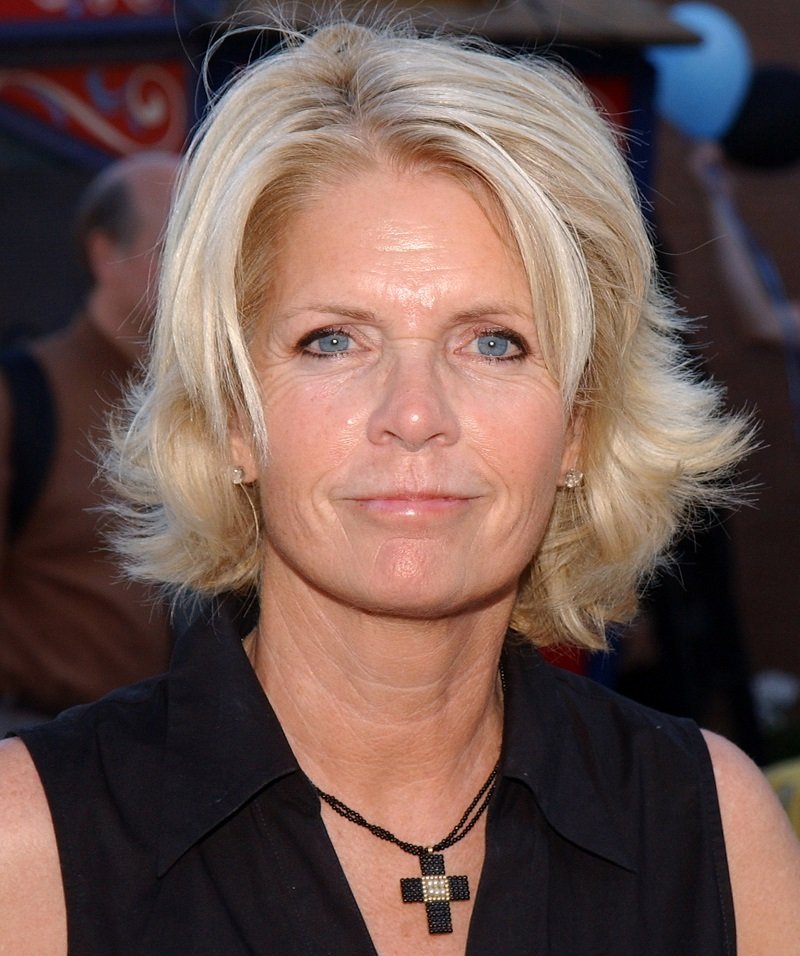 JUSTINE BATEMAN
Bateman portrayed Mallory Keaton on "Family Ties." She also starred in other notable series like "Desperate Housewives" and "Men in Trees." 
Bateman is also a scriptwriter, director, and producer. He produced a short film, "Five Minutes," which debuted at the 2017 edition of the Toronto International Film Festival. Bateman is married to Mark Fluent, with whom she shares two children. 
TINA YOTHERS
Yothers played Jennifer Keaton in the series. Since leaving "Family Ties," she has gone on to star in many movies and appear in some reality television shows.
Tina Yothers is currently happily married to Robert Kaiser, with whom she shares two children and a stepchild.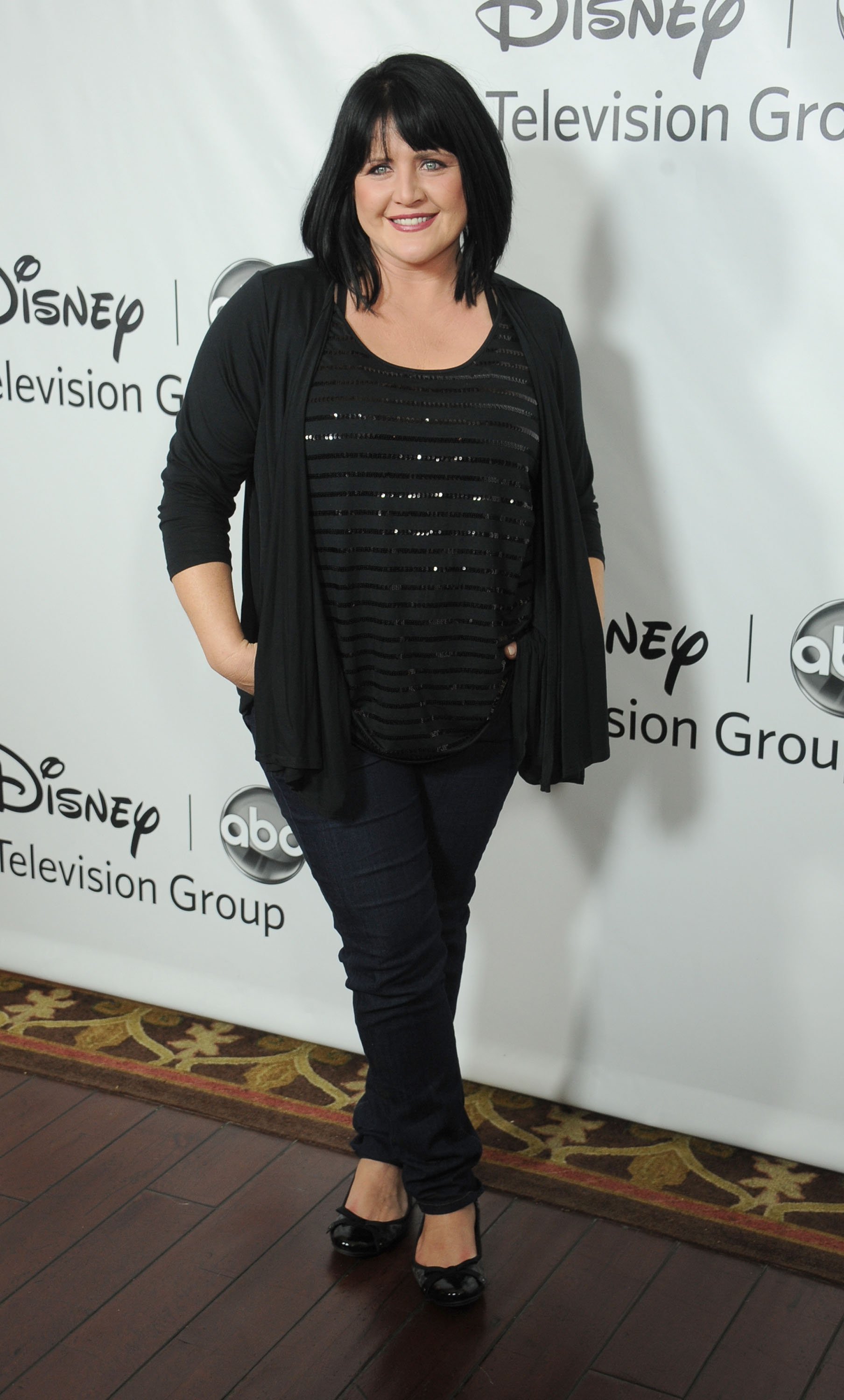 COURTENEY COX
Cox came into "Family Ties" in season six when she portrayed Lauren Miller, Alex's girlfriend. Fans know Cox more from her role as Monica Geller on "Friends," which she starred in for ten seasons. 
In 1999, she married David Arquette and shares a daughter, Coco, with him. Their relationship ended in divorce in 2013, though they remain good friends. She is currently dating Jonny McDaid, a member of "Snow Patrol." 
TRACY POLLAN
Pollan starred as Ellen Reed, one of Alex's love interest in the series. Pollan and Fox met again on the set of the 1998 movie, "Bright Lights, Big City." It was in that same year that they married. Pollan has appeared in many films and television series ever since. 
"Family Ties" fans got to see some of the series' famous stars when they reunited on the daily series, "Stars in the House." 
GEENA DAVIS
Davis appeared on "Family Ties" as the goofy housekeeper, Karen Nicholson. She went on to star in major films, including "Thelma & Louise and A League of Their Own." She reunited with Fox in the 1999 film, "Stuart Little." 
She is famous for playing the United States first female president in the ABC drama, "Commander in Chief;" a role which earned her a Golden Globe. 
BRIAN BONSALL
Bonsall was added to the cast in the fifth season of "Family Ties." He portrayed Keaton's new son Andy in the series, which made him a child star, as he was only about six years old when he joined. He also won three Young Artist Awards for his role. 
After "Family Ties," Bonsall starred in the 1991 horror movie, "Mikey," playing the title character. He also starred as Alexander Rozhenko on "Star Trek: The Next Generation." After starring in many other films, Bonsall retired from acting in 1995. 
He attended high school in Colorado and played in a few punk bands such as "Stuntdoubles" and "Thruster." He faced legal problems in 2009 when he was arrested in Colorado for assault charges, after which he was placed on probation in 2010. 
TOM HANKS
Famous actor Hanks played Ned Donnelly, the younger brother of Elyse Keaton. He became a huge Hollywood sensation, starring in some of the biggest movies, including "Forrest Grump." 
SCOTT VALENTINE
Valentine started appearing on "Family Ties" from the fourth season, where he portrayed Nick Moore, Mallory's boyfriend. He also starred in notable television roles like "Phantom 2040" and "Black Scorpion." 
Valentine was married to Kym Denyse from 1985 to 2012. The former couple is parents to four children. The actor is also into business and is Excelsior Capital Partners' Executive Director. 
Family Ties Cast Reunion with Meredith Baxter, Michael Gross, Michael J. Fox, Tina Yothers, Brian Bonsall, Marc Price and Scott Valentine|Stars in the House, Tuesday, 11/10 at 8 PM ET https://t.co/aBChNCGXlV

— People (@people) November 11, 2020
"Family Ties" fans got to see some of the series' famous stars when they reunited on the daily series, "Stars in the House," reminiscing on their time on the show.  
The cast members that appeared on the Seth Rudetsky and James Wesley-hosted show include Fox, Baxter, Gross, Yothers, Price, and Valentine. 
The "Family Ties" stars appeared on "Stars in the House" to support The Actors Fund, which aims to help those in the artistic community in need of financial support to handle essential needs.