Kim Kardashian Shares Sweet Photo of Daughter Chicago Hugging Niece & Birthday Girl Dream
Kim Kardashian recently took to social media to celebrate her niece Dream's birthday; she commemorated the joyful day with a photo that showcased the sweet bond her daughter Chicago shares with the birthday girl. 
Kim Kardashian took to her Instagram page on Tuesday to celebrate her niece Dream who clocked four. The gorgeous TV personality wrote a short but sincere tribute dedicated to Dream along with two heartwarming photos.
Both photos featured Kim's daughter Chicago and Dream as they struck different poses. The first shot captured the two girls in the backyard, giving each other a big hug as they smiled for the camera.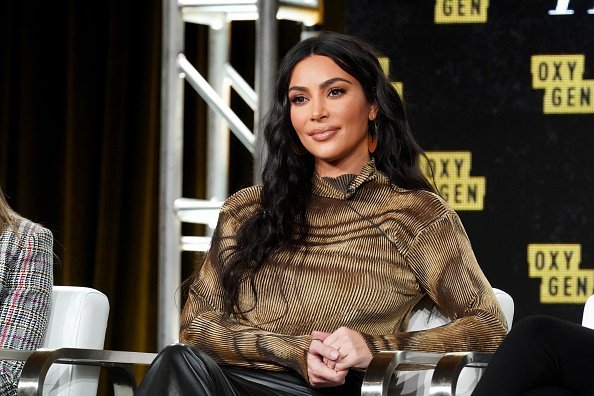 The shot that followed was a closeup of the pair lying down on grass and wearing cute facial expressions. It was apparent from the images that the two enjoy each other's company. 
In her caption, Kim wrote a concise tribute to commemorate Dream's birthday. The KUWTK star called Dream a "light" and stated that she is the best friend her kids could ask for. She concluded the text with:
"I love you so so much!!! Happy Birthday!!!!" 
In the comments section, her fans joined her in wishing Dream a happy birthday though some of them had a hard time telling the kids apart.
Chicago is not the only one among Kim's kids that shares a close relationship with Dream– her son, Saint, also does, and during Dream's birthday last year, it was the boy's pictures with her that accompanied Kim's birthday wishes for Dream. 
Kanye had decided to run for president, and Kim had not been in support of the idea.
Dream is the product of Rob Kardashian's relationship with TV personality Blac Chyna. She was born in Los Angeles on November 10, 2016, and the pair share joint custody of her. 
Rob also shared several photos of Dream, including one that featured her in a Cinderella dress on her birthday. He followed up the images with a heartwarming write up that left no doubt about how much he loves his daughter. He wrote,
"Happy Birthday to my baby girl!! I am so Proud of the sweet and smart girl that you are! Thank You for bringing so much Happiness to my Life :) Daddy Loves You." 
In recent days, Kim has grown fond of sharing photos of herself and her husband, Kanye West. This started shortly after the couple endured a dark period in their relationship. 
Kanye had decided to run for president, and Kim had not been in support of the idea. On his campaign for the POTUS seat, the rapper went on a series of Twitter rants that saw him squandering the Kardashian-Jenner family.
At the time, Kim released a statement blaming Kanye's bipolar disorder for the outbursts. She alleged in her statement that there was nothing his family could do since he is an adult. 
Fans are glad things have returned to normal between the pair, and they hope things remain relatively calm between them in the days ahead.